If you followed my other suddenly ending thread, you'll know that I went a different route pretty early on. Here's Phase 1 of the new project that will become a pretty nifty trailer.
The frame is 4' x 5' to facilitate ease of making the floor: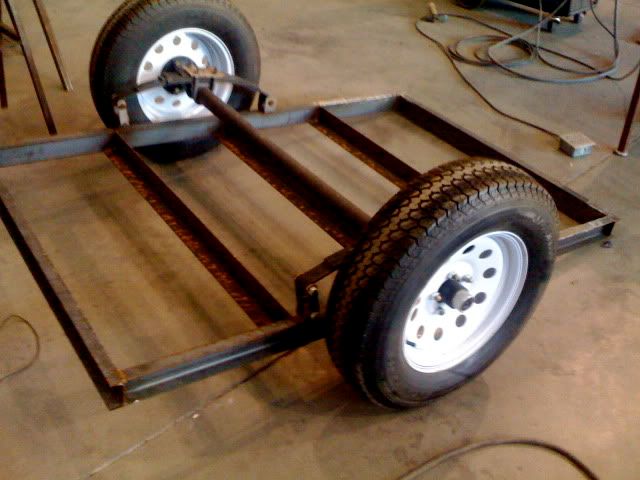 For the wise guys out there, the project is sitting upside down...
I am using hubs that are 5 on 4.5 so I can use the same wheel/tire configuration that's on the KJ. This does two things:
I have two more spares worse-case
Having matching wheels brings teh sexy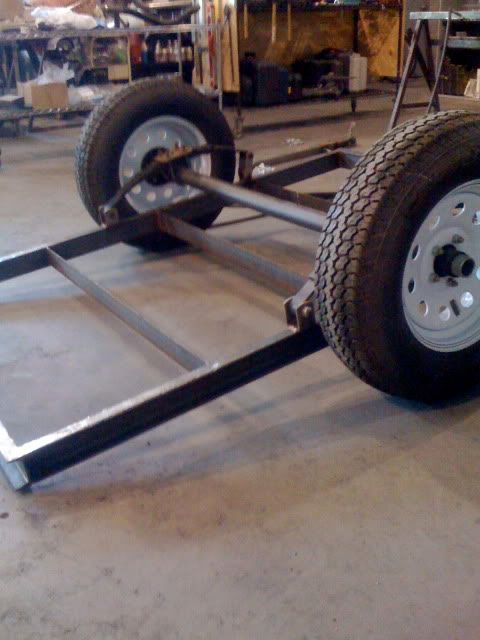 Pintle hitch mounts: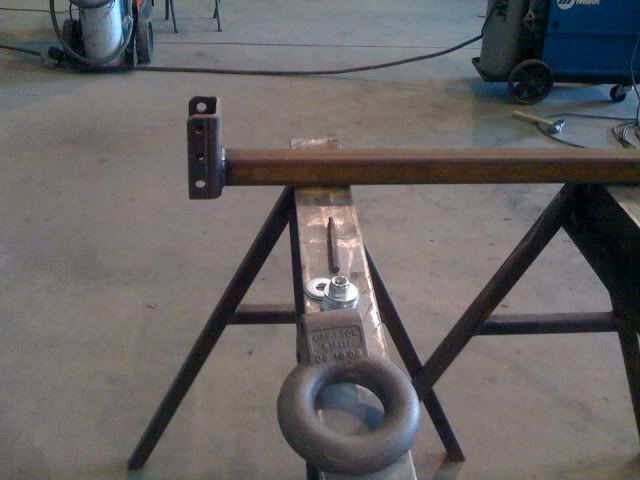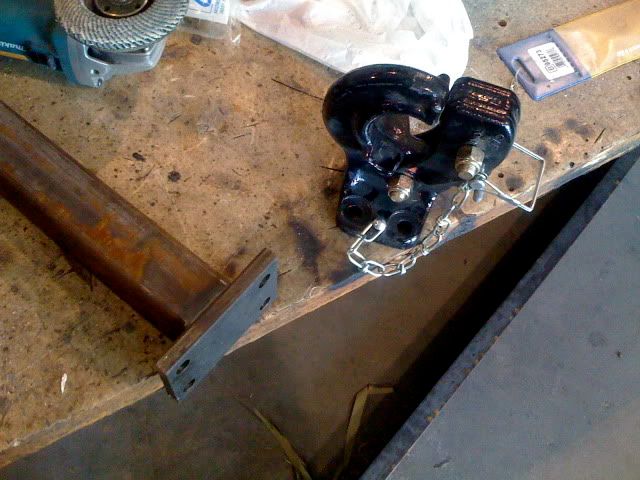 A preview of the lid construction; this is another project in a Canadian military trailer. It's made from Aluminum cut with a frickin' laser:
It's very light and will support the weight of a RTT, people and gear.
I will do my best to post up images as there's progress. The next part is adding the deck, tongue, box in the shackle mounts for strength and possible expanded metal on the tongue to facilitate a bolt-on rack to hold propane or whatever.
Opinions welcome, I am by no means an expert.
_________________
2006 CRD
http://www.UtahPowderCoatings.com/
http://www.gorecon.com/
I'm kind of a big deal.
RL rear bumper, ARB front bumper, Mile Marker winch, Power Tank, Skids by Mopar & Skid Row, RL Super Skink Sliders, 235/85R16 MTR, Air Flow Snorkel, DTT, 4.10 gears, Frankenlift II, Katskin leather, JL Audio stereo, Rosen video.