timmyb457 wrote:
I started with a piece of ply wood 3/4" Thick (you can use any size you want) Cut to these specs ------v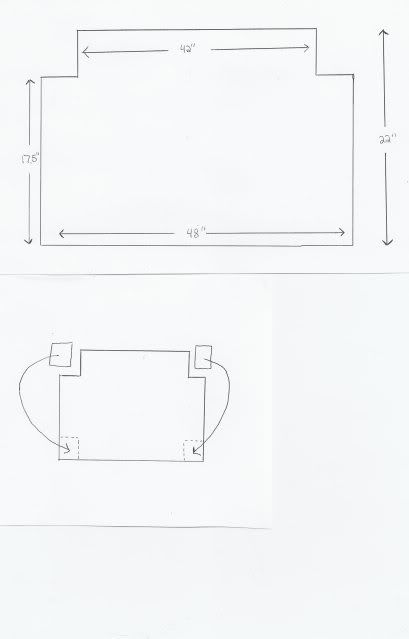 You will also need a 1" dowel rod, 1" pipe clamps (4), and carpet of your choice to cover
Cut dowel rod to 45.5"
You will need to use the pieces you cut off to glue to the underside near the back seats to level out the shelf (as the drawing shows)
First of all this is very cool, very clean, and well cool
I want to make my own cargo shelf kinda like yours but with a twist!
I want to cut mine in half and put hinges so that it can fold... do you think that will work? will it support its self with just the back near the seats or do I need to modify and add some support legs? It will also have tie-downs, and LOTS of bedliner!
looking forward to the reply!
_________________
03 Sport - SEMI DIGGERIZED, Surco Rack with Daylighters, OME Lift, Runcool Hood Louvers, RL Front Bumper and Super Skink Sliders, 31" BFG AT/KO on Soft 8s, Skid Row/Mopar Skids, 8k Smittybilt Winch with Synthetic Line.
MY BUILD:
viewtopic.php?f=3&t=59628