rocknrun wrote:
Here's mine, used door handles from Lowes for cargo tied downs and to give me something to hold on to when I pull it out.
I am needing to get a fire extinguisher for mine, and was considering the same location. I'm glad that it fits perfectly. Does it interfere with anything there?
rocknrun wrote:
Put in a cheap taplight from Wal Mart to give some some light in the cargo area.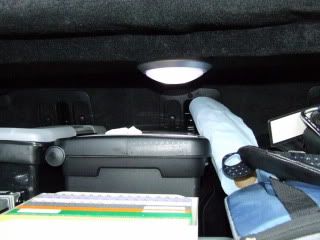 I had a light mounted under mine but SoCal and Bama are so hot in the summer, that the adhesive melted and it kept falling off.
_________________
I had:
'06 Black Renegade
Mopar Skids, Renegade Roof Lights, Mopar Crossbars
Custom made intake, Custom made rear shelf
http://profile.imageshack.us/user/monsieurglen/