Finally after several outings and several dented and rusty rocker panels later I've decided to add some sliders to my Liberty.
For the slider material I used 2X3X.25 tube with 1X2X.125 tubing for the frame tie-ins. Like much of the other sliders on the market for the KJ I used 1 inch square tubing to bolt up to the pinch weld with 7 - 5/16 grade 8 hardware.
Since I was using a non-standard tubing for the sliders (compared to others on the market) I wanted to give the front a little extra personality.
Here I did a preliminary cleanup with a Zircon flap disc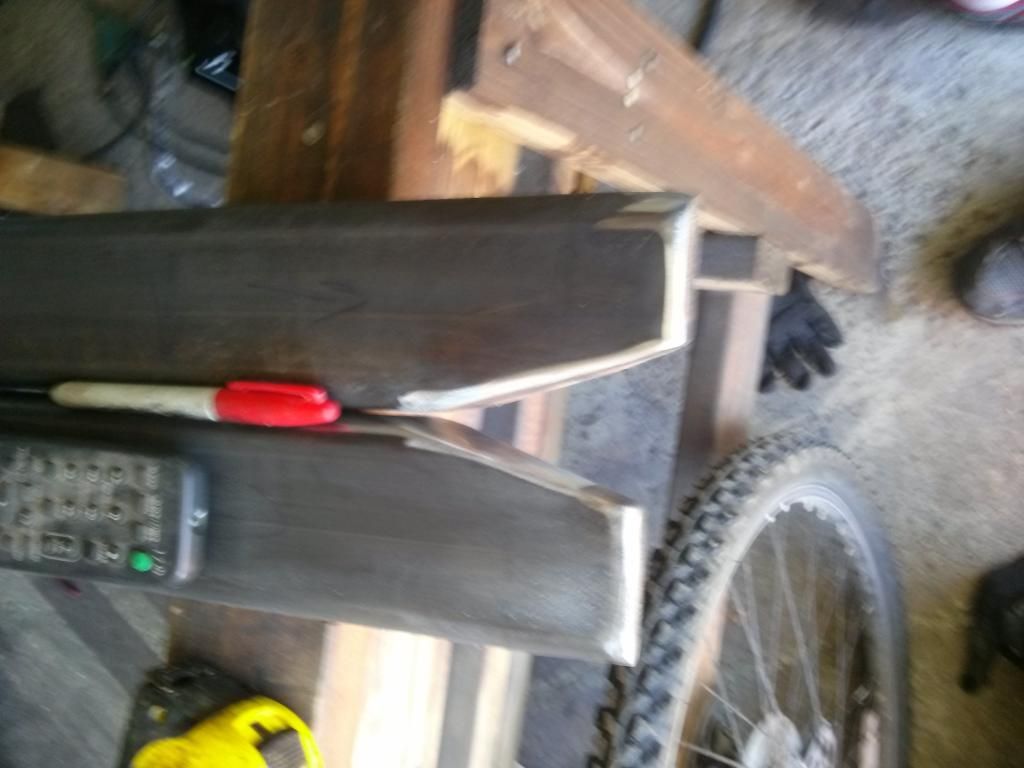 for the rear of the sliders I did a simple 45 bevel and the sliders themselves were ready for mounting.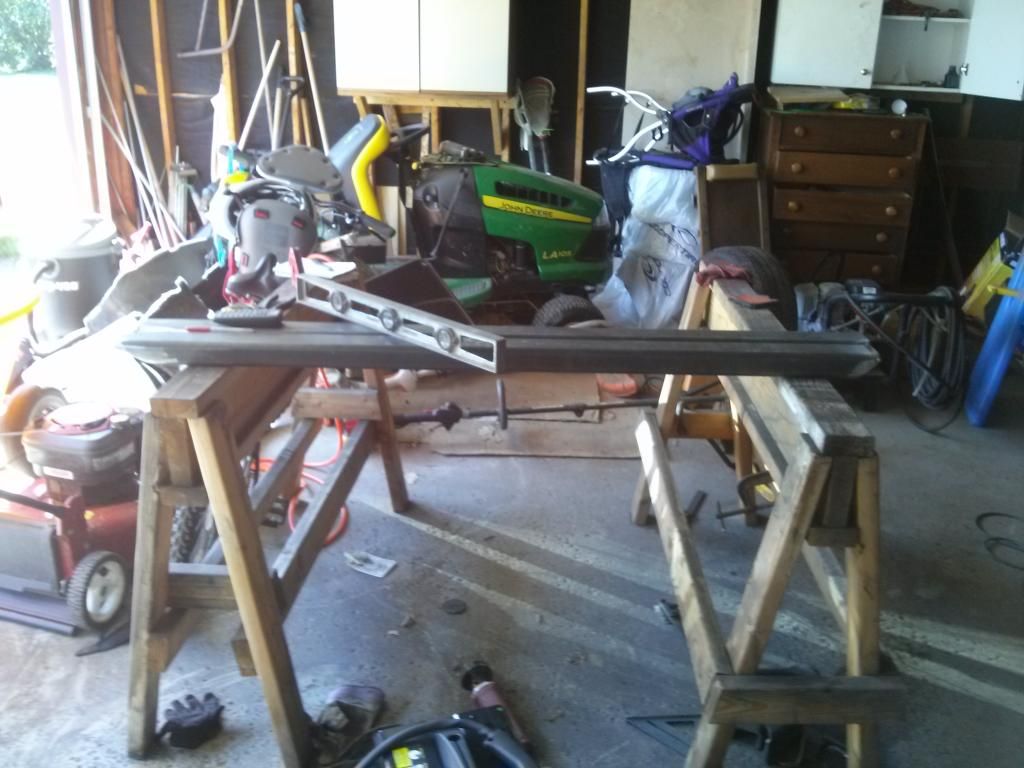 Here is the obligatory jack stand mock-up pic. Deciding on the exact location for the slider took too much time.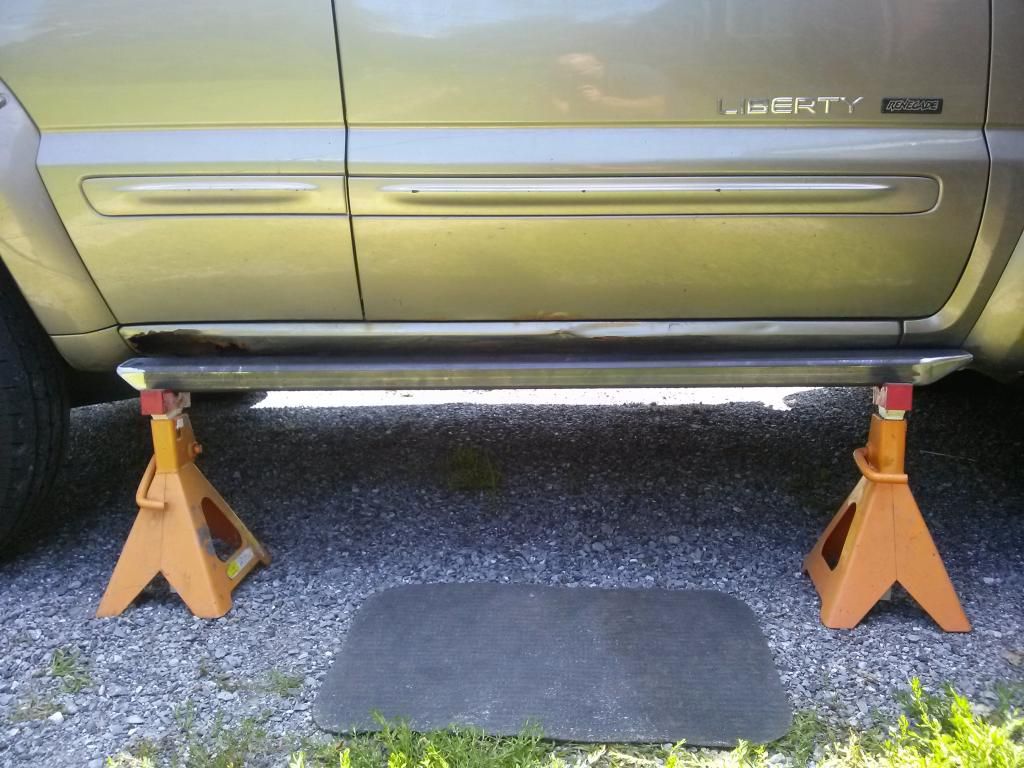 Next up I mounted .25 plate to the "frame" and tacked my support runners to the pinch weld tubing. Notice my ingenious way of working on holding the slider in place for tack-up solo.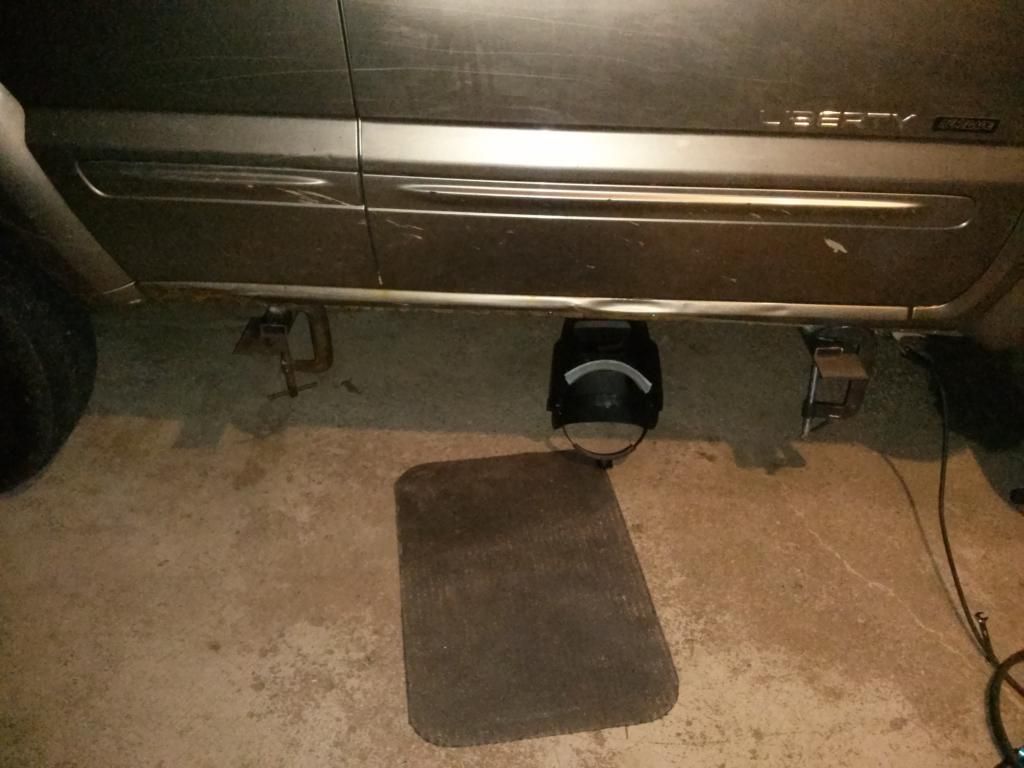 Passenger side slider is all tacked up and ready for the angle bracing prior to final welding.
Fit up of one of the angle braces for the slider.
Angled braces all welded in and waiting the mountains of spatter removal and finish prior to painting.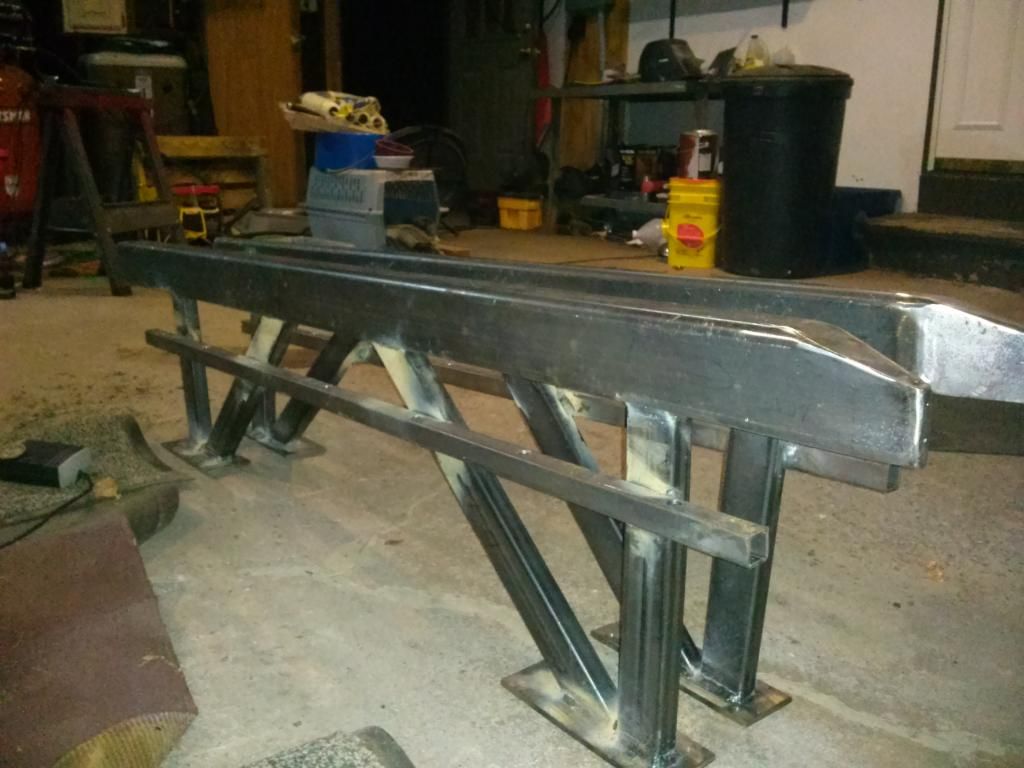 After first coat of VHT Roll bar and Chassis paint.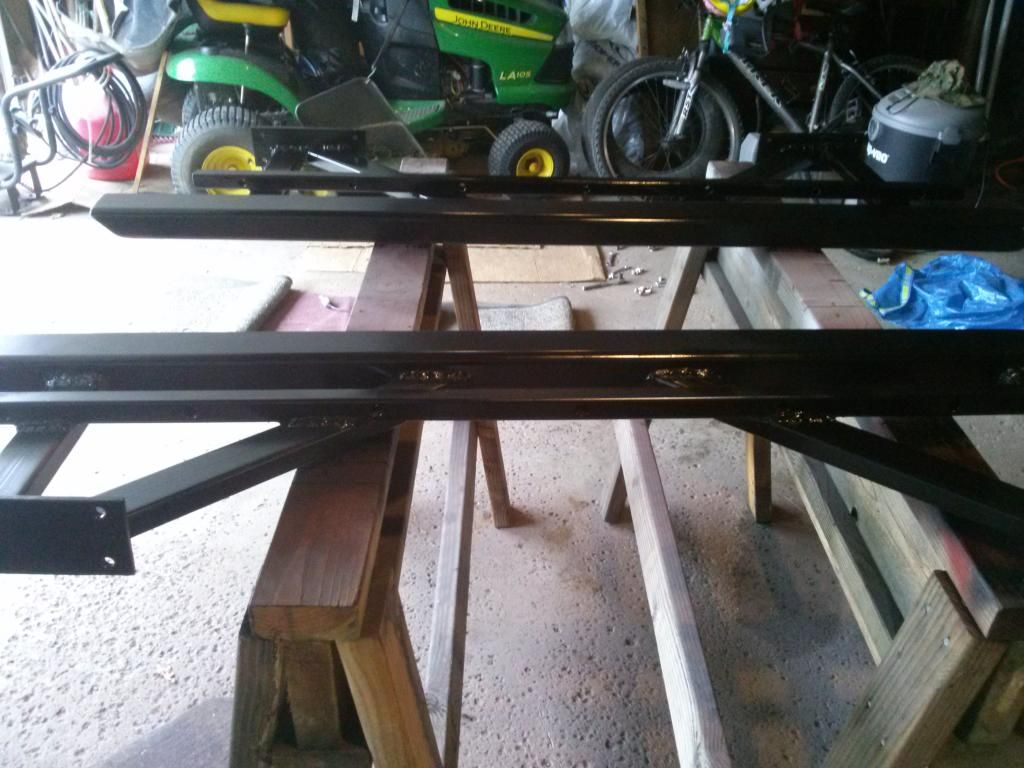 After much grunting and choice words they are up in place.
Overall the project was simple. As I said before the measurements took the most time to finalize. By the end with materials, hardware and paint I am in less than $200 for a solid set of sliders.