Sport wrote:
looks awesome, like the 60/40 split idea and the fact that it is lid storage as opposed to a draw system. Draws seem to use more space then necessary, IMO.

I would so do this but my dog is 90pds and needs all the room he can get.
i know what you mean! we have an 80lb doberman.. but the back seat is where she calls home haha.
i got them built... next is to carpet them in the same carpet my jeep has. Then add some handles to the outside (front, and both sides).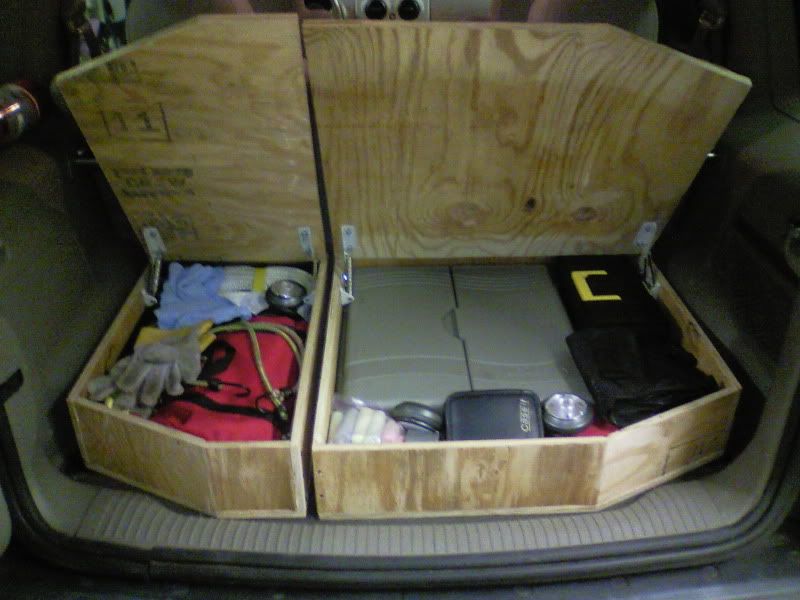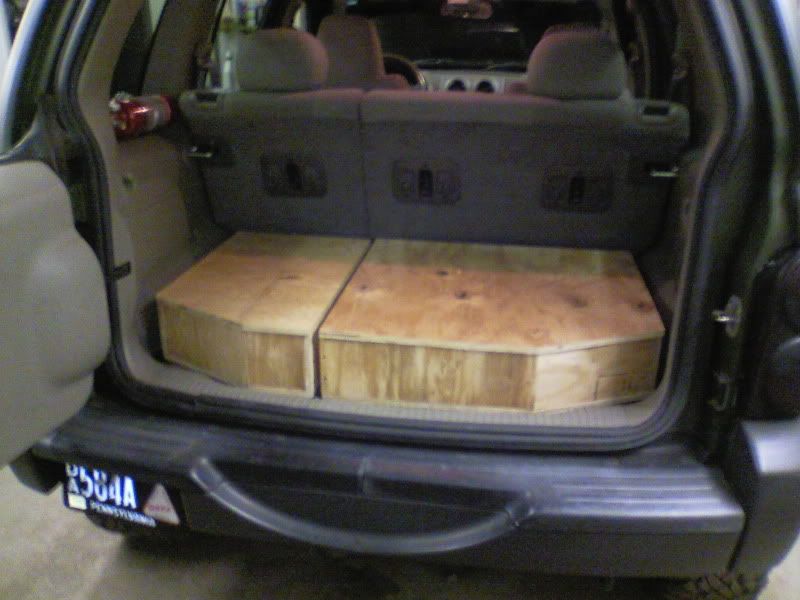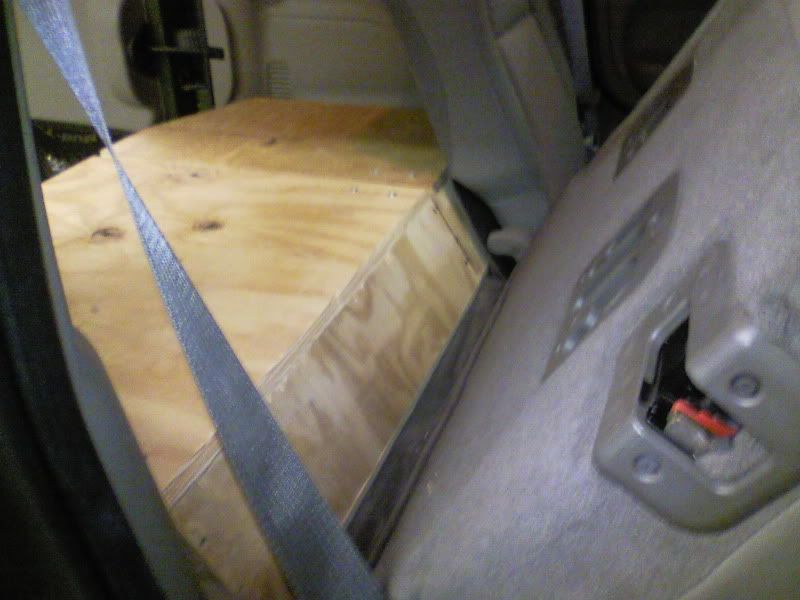 So far i have...
Small Box:
my warn winch bag (snatch block, tree saver, winch control, 3 D rings, pair of gloves, 20 foot chain)
Good tow strap
Cheap tow strap (with metal hooks)
Pair of work gloves
Micro Fibers
LED tap lights
4 Bungie cords
Big Box:
Very large box of tools with everything i need in it
Small tool box with random tools not in the other box (hammer, vise grips, ect)
2 Ratchet straps
Box of garbage bags
Sheet plastic
Sidewalk chalk
LED tap lights
CD's
2 rolls of duck tape
1 roll of masking tape
Large tire slime bottle
Large fix-a-flat
Tires repair kit
100 feet of paracord (olive drab of course)
under my back seat i have.. an umbrella, 100 pack of moist antibacterial wipes, carhart overalls
i think i have my bases pretty well covered. Only thing i need to add is a First Aid kit. Does anyone have any other suggestions that i should carry?