WARNING: PHOTO HEAVY THREAD! Give it a moment to load.
The first four pages are of the welding school I went through. After that it's about the first bumper I've built and now that I have my own welder at home I will continue building parts for the KJ.
Might even sell some stuff to those who take interest in my future designs.
Thanks for stopping by.
So a few months ago I enrolled in a ten month long welding course.
The first 10 weeks were classroom and computer stuff to get people back up to snuff with things like Microsoft office, essays and public speaking...
Any ways the welding portion of the the class is underway and I am now on week 3 out of 5 for the initial introduction to welding. We've started off with SMAW (Shielded Metal arc welding / Stick ) and have started practicing running beads with 6010 of various sizes and 7018 started today. I used the "whipping" technique that I saw several people do on YouTube videos, seems to work well. I'll be showing what I have been welding in class and what I decide to build on my own for the Liberty sooner rather than later. I have never welded or been near anything even remotely related to welding my entire life, everything up to this point has been eye opening and stressful at times but very fun. Thanks G.I Bill!
Here is the first time I've ever welded, I was running 6010 on some scrap as shown here:
Within 8-10 hours and many rods being permanently affixed (
) to the metal I narrowed my 6010 to this: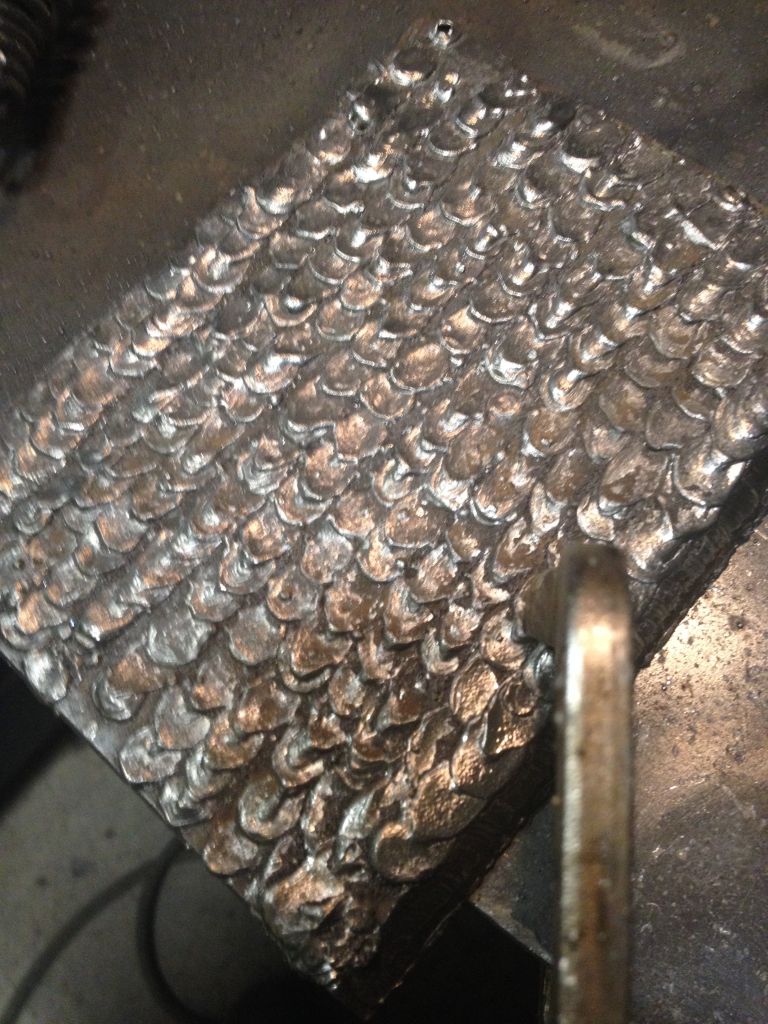 . I eventually tightened up the puddles to be more consistent with spacing but regrettably don't have a photo to "prove" I progressed!