Spent 5 hours in the shop today learning how to set up a spool on the machine so I could run FCAW .045 dual shield with a 75/25 Argon to Co2 ratio. ( M.I.G ).
This was my first time with MIG officially so I think the few pieces I did turned out fairly well for a new guy.
First up a few beads, still dialing in my settings.
Same plate as the above photo and I also tried running some dimes for the first time.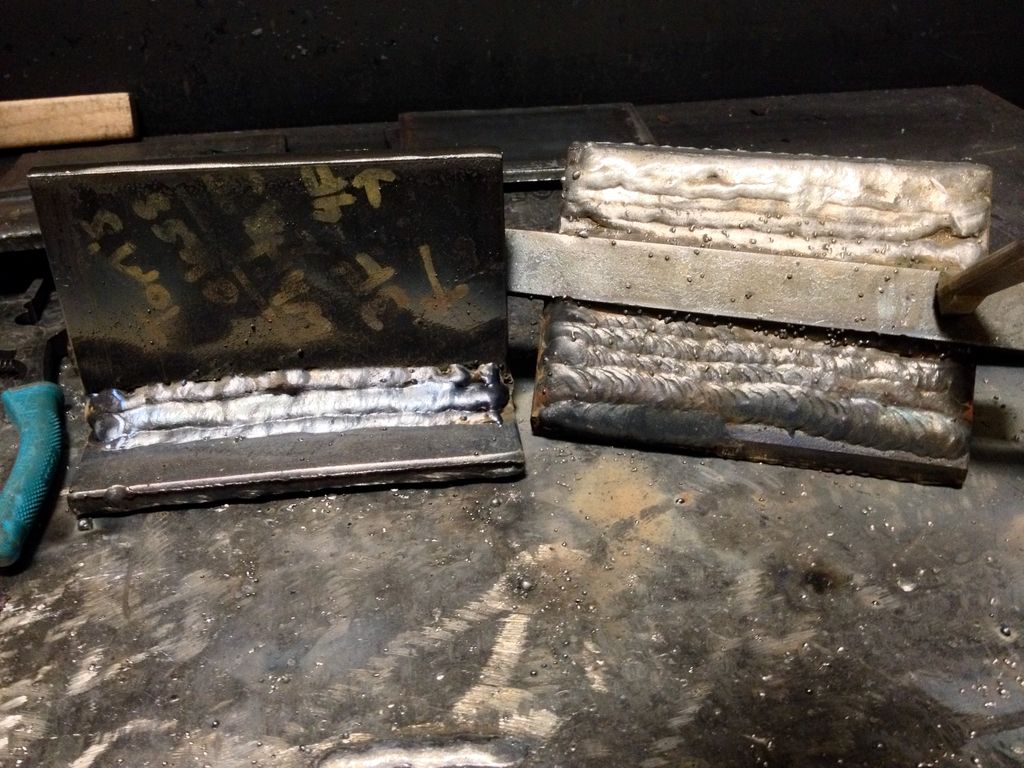 My first 3F -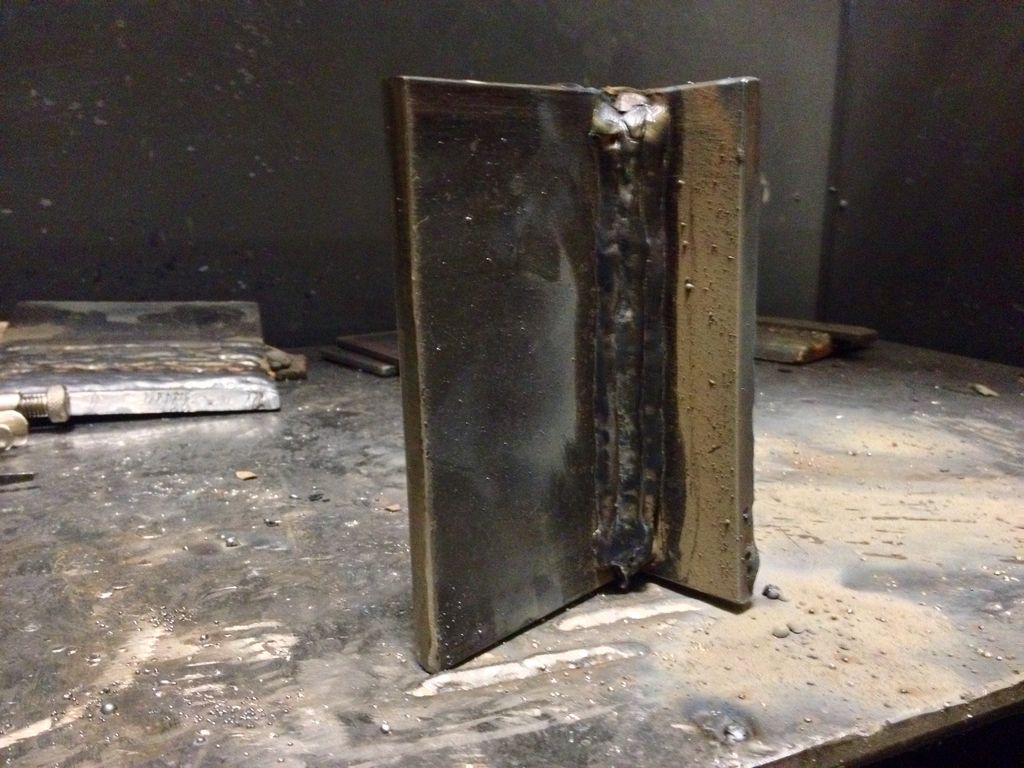 Second six pass 3F (vertical) -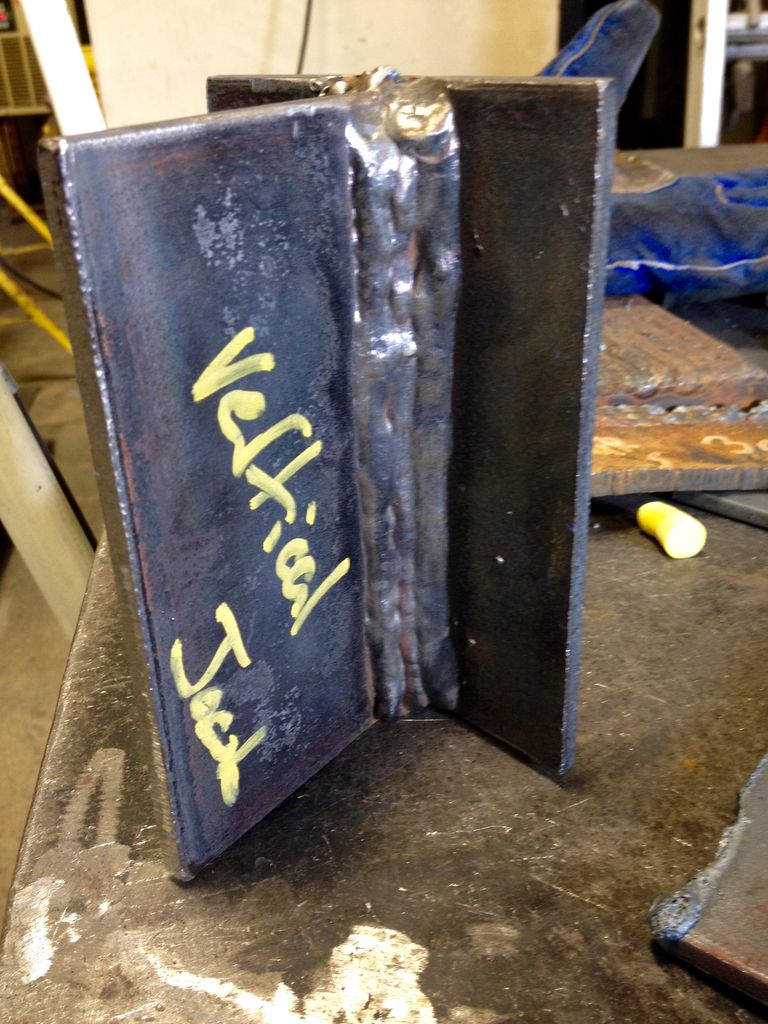 Tried my hand at 2F, was going left to right, started out strong then sneezed, stopped. And proceeding to mess it all up
Second attempt at a 6 pass 2F -