Took the bumper off again after school today.
Had to Dremel out the holes in the unibody not even a millimeter for my half inch grade 8 bolts to slip on through.
It's hanging loosely just so I could visualize things.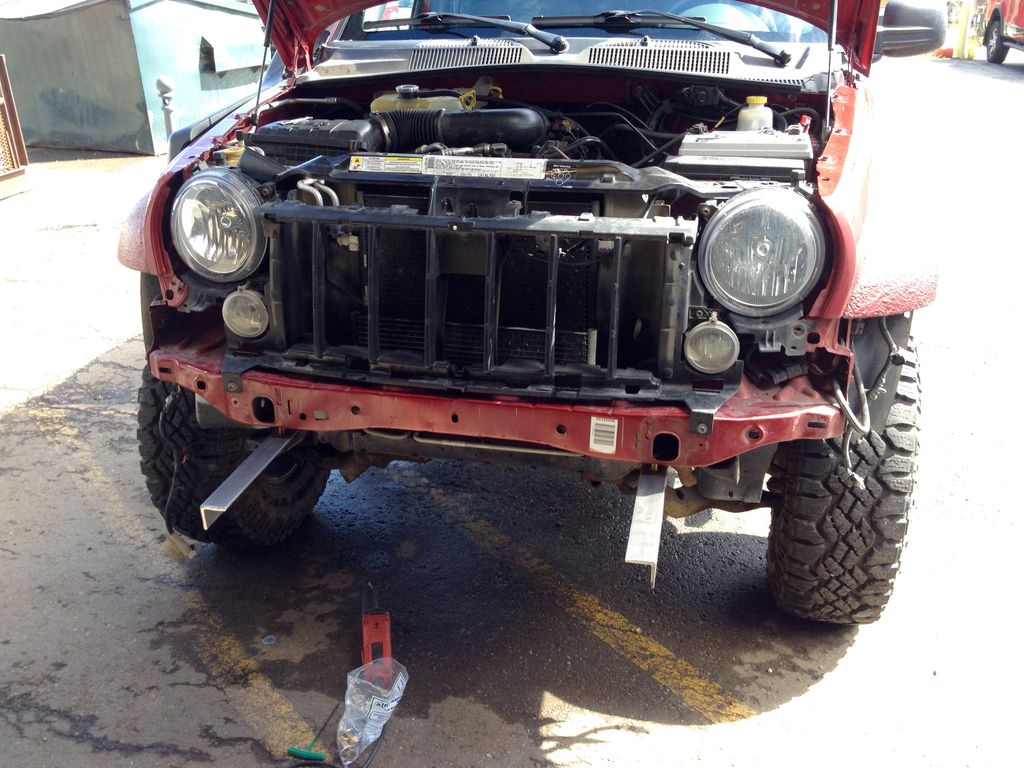 I set a piece of angle iron across the front, again to use my brain and get ideas.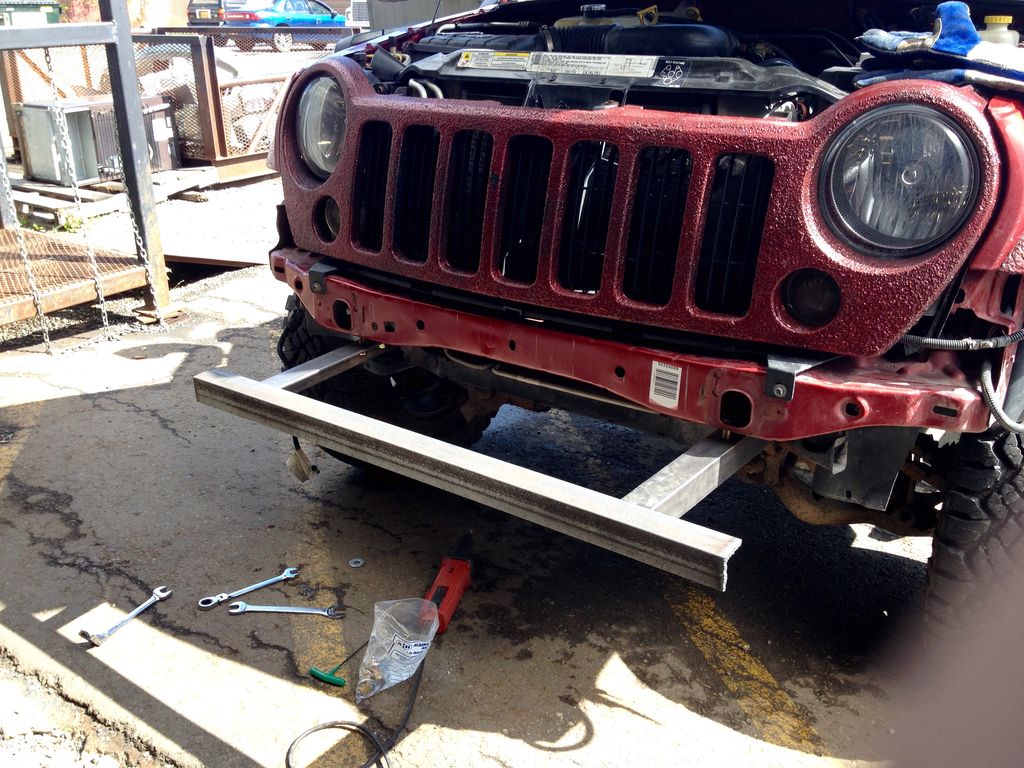 I was originally thinking of building a cradle down there but it hangs so low that it would defeat the purpose of a new bumper entirely.
So I chopped the mounting brackets down to 7" out from the unibody and I'm building a "stand" or a platform so when I do mount my winch it's sitting centered between the fog lights in front of the grille!
Ground off all the mill scale with the wire wheel instead of the flap disc cause I didn't want to lose metal.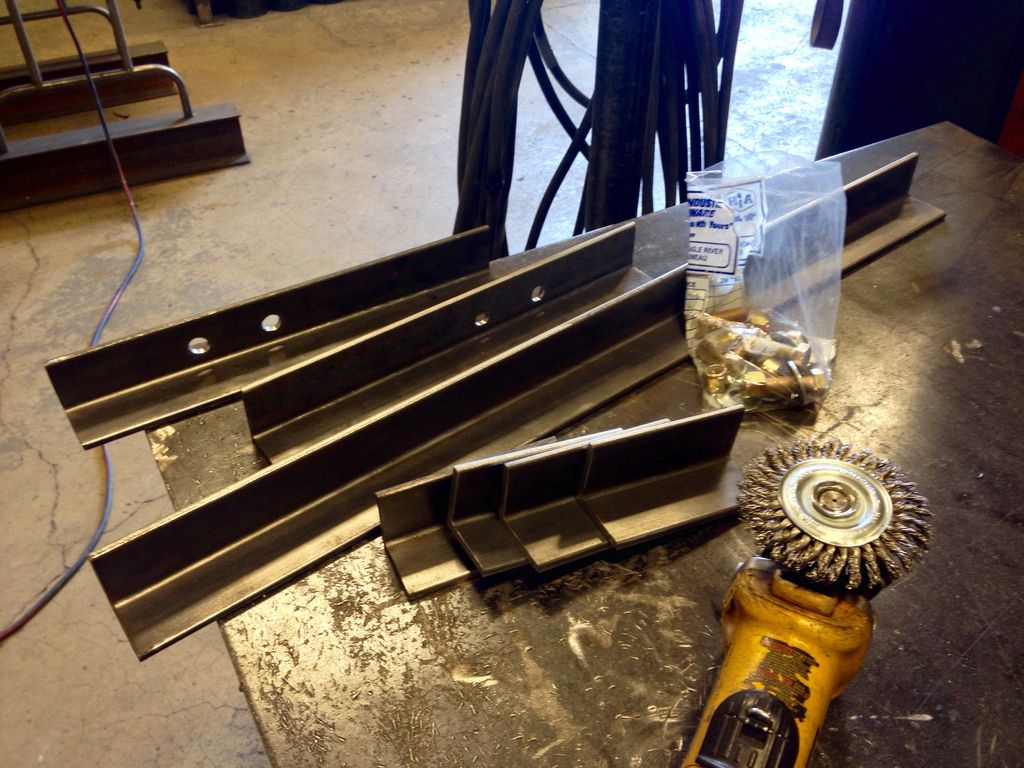 More coming soon!