Materials/Tools Needed:
Window Mesh Screen (16x36 on a 2002-2005, might differ on other models and years)
Scissors
T-15 Torx Bolt (to remove grille)
I got this idea off jeepprojects.com, hope they don't mind I posted this here. This is a simple and easy project to get those dead bugs out of your radiator and everything around there. I didn't take pictures during the process, but I'll post the final result.
Steps:
1) Remove the 4 screws at the top of the grille. Once you have these removed the bottom is held into place with clips. Pull gently and it will come off.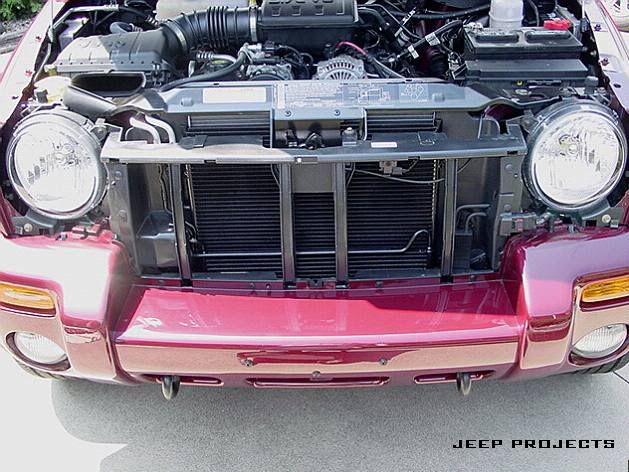 2) Lay the grille face down on a soft surface. At this time the grille insert must be removed. There are small tabs holding it into place. Once removed lay it aside. Next, it is time to place the nylon screen onto the backside of the grille. Position it with equal amounts of overhang on all sides (6 inches should be fine). Place the grille insert back into position and gently press down. As it is being worked down into position you can see that it is using a lot of the excess screen. Keep working it down until you can snap the holding tabs back into place.
3) This picture shows one of the grille insert clips fully seated. Once the insert is in position and clipped into place you can trim away the excess exposed screen around the edges. Replace the grille back onto the Liberty and you are finished.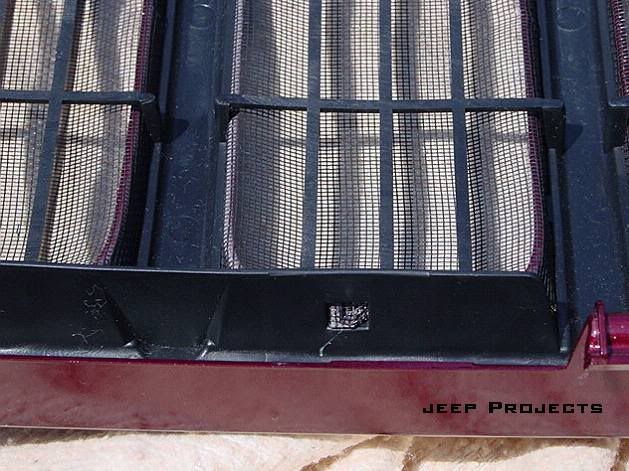 Will post pictures of my jeep later...
_________________
2002 Jeep KJ Sport 3.7L 4x4
245/75-16 Mastercraft Courser HSX, 16x7 Cragar, 2" OME MD Lift, ARB Bumper
AEM Brute Force Cold Air Intake, Flowmaster Super 44 Muffler
Currently working on:
Full service on transmission & bed-lining ARB bumper
viewtopic.php?f=43&t=84650