WARNING - PICTURE HEAVY
Hey - I just wanted to share my projector retrofit with everyone here. I am not the first one to do this to a KJ, but the first on LOST that I know of - there is a KK one floating around somewhere, anyway, ENJOY!.
This is done with one of the "easier" projectors, I will eventually upgrade to a "real" projector.
Everything was purchased from TRS -
http://www.theretrofitsource.com
Everything you need to learn about a projector retrofit -
http://www.hidplanet.com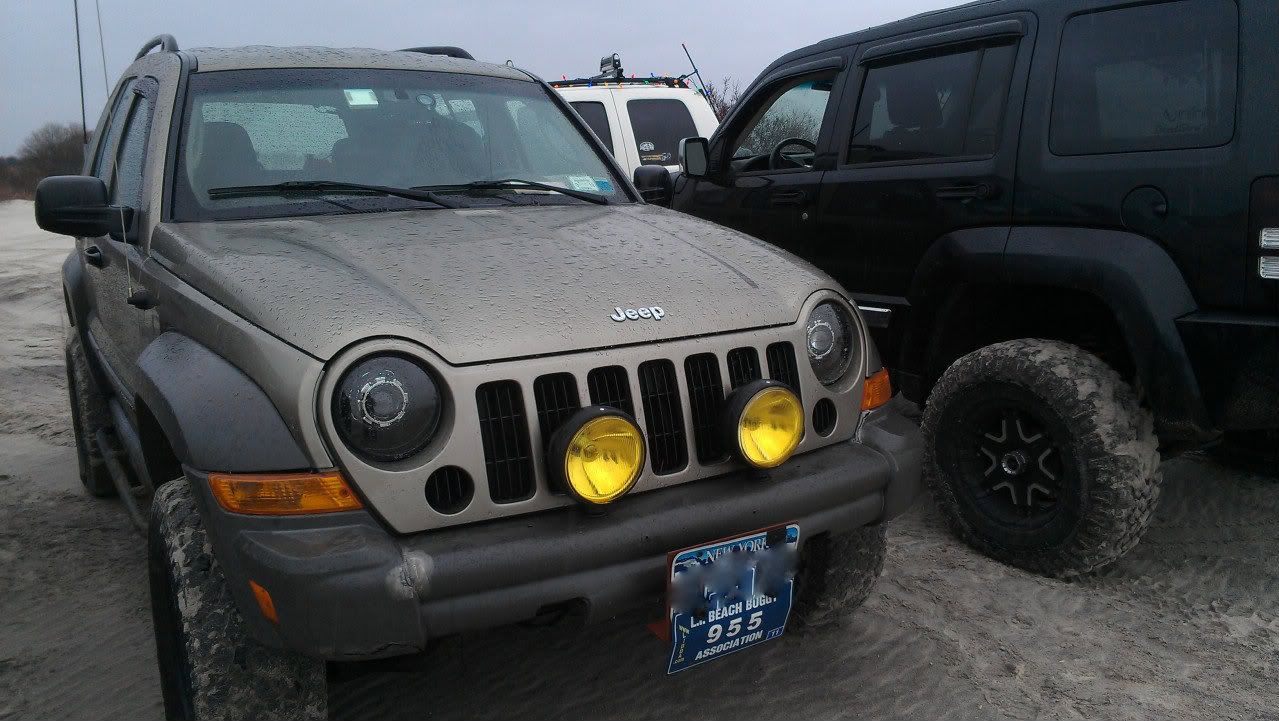 I started with a fresh Morimoto Mini H1 5.0 from TRS.
I was worried about the foreground lighting since my headlights are ~39" off the ground.
Swapped in some 3.0 limiters courtesy of kcg795 (HidPlanet). (3.0 on the left, 5.0 on the right)
EDIT: New MH1s come with the 6.0 cutoff shield. so this step is not necessary.
I bought some Eagle Eyes to work on so I wouldn't have any downtime on my DD.
Opened the headlights up.
Cut off the halogen reflector.
Trimmed the rear of the headlight to be able to tighten the locking hex nut properly.
I modified the centric rings for the rear of the projector so it would sit properly in the opening of the headlight.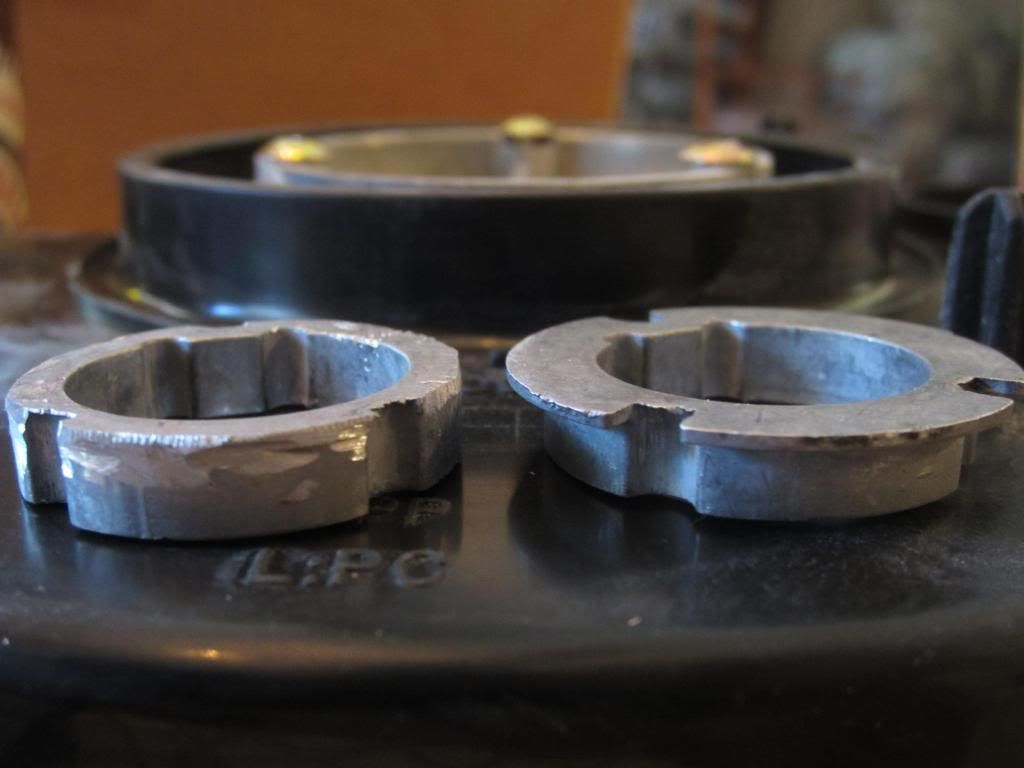 Prepped for paint.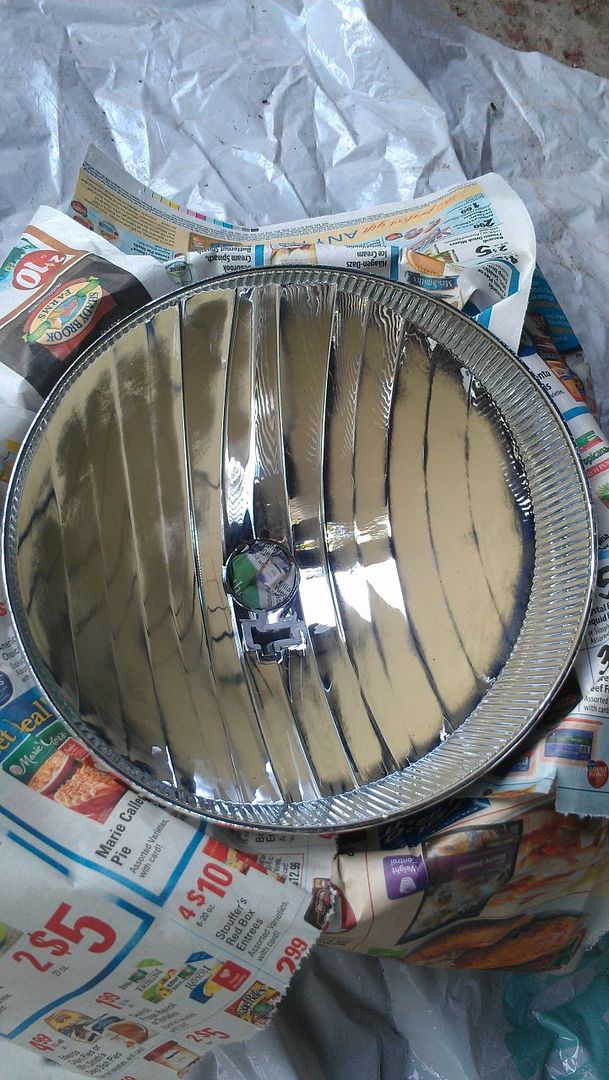 Painted with High-heat paint. I let them cure for a week+ in my boiler room.
Rear of projector mounted.
Got some 100mm rubber housing caps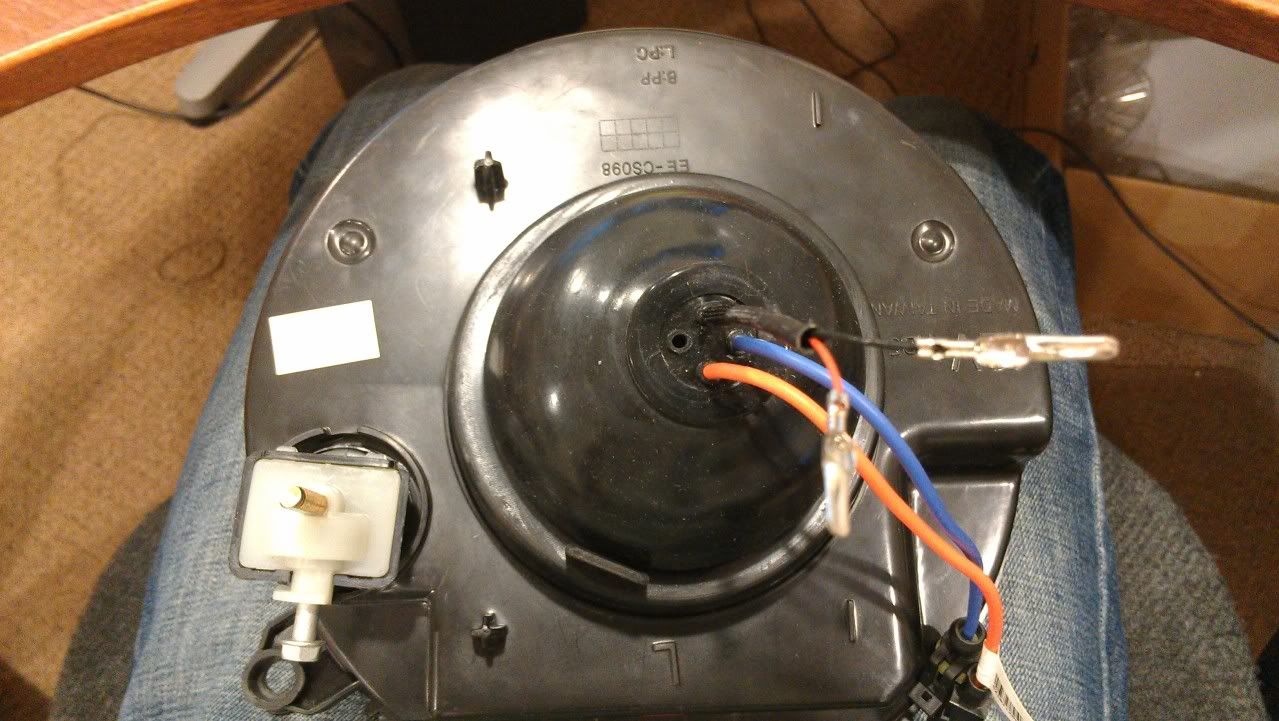 Sealing up the headlights. I used [url="http://www.amazon.com/3M-08610-Window-Weld-Ribbon-Sealer/dp/B000CQ4ANU/"]3M 08610 Window-Weld 1/4" x 15'[/url].
Routing the TRS Mopar Specific harness. I didn't have to use the resistors. I think the capacitor was the ticket.
The Mopar harness is necessary. Unfortunately the standard 9007 harness does not work.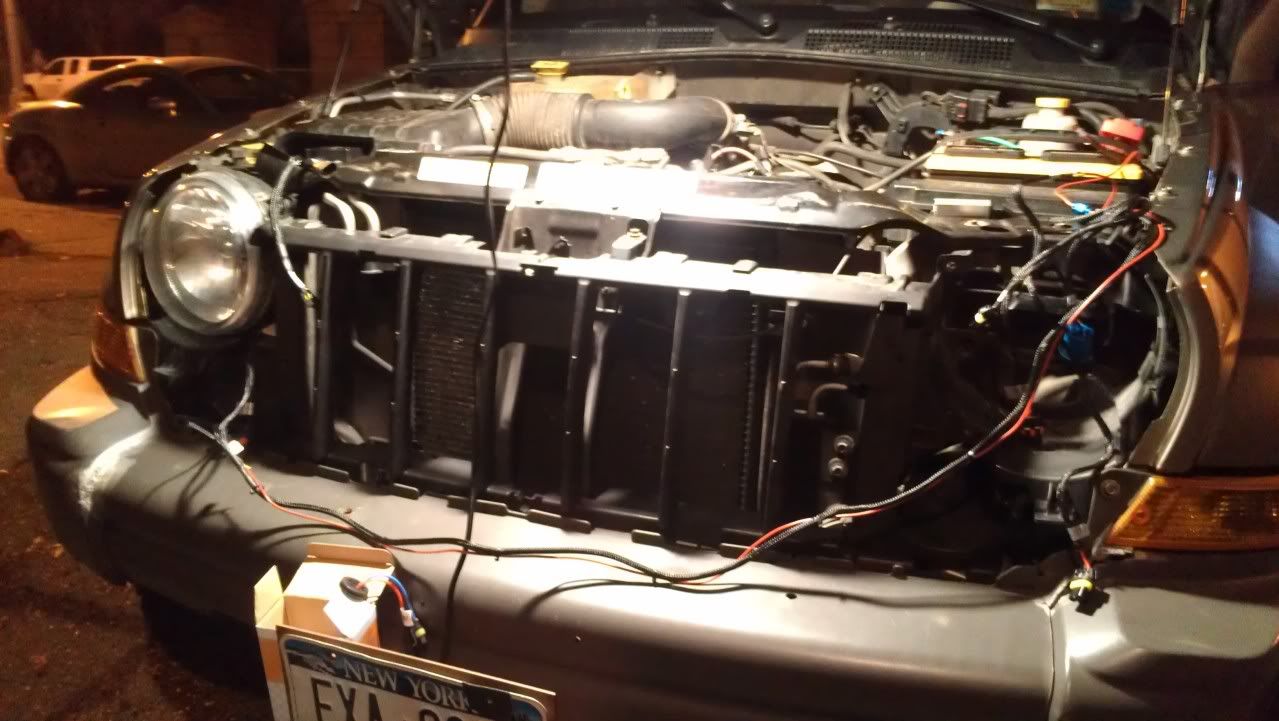 Mounting the headlights.
Continued......