Jeeper45 wrote:
Hello everyone,
Our transmission has been rebuilt and works great but gives us a jerk when we leave the R, no matter where we go (D/N/P).
And also when we are going downhill and letting the car roll, it changes gear with a jerk.
It's light and doesn't interfere with driving, but we'd like to be sure that it's not hiding something.
The gears otherwise shift very well in both directions.
Thank you for your help
PS : We have a grand cherokee from 2005, the V8 Hemi.
Most likely the factory boomerang bushings are worn out allowing the jerk or clunk when downshifting or upshifting.
Best option is to replace the weak OEM rear upper control arm with a IronRock super heavy duty control arm.
https://www.ironrockoffroad.com/product ... short.html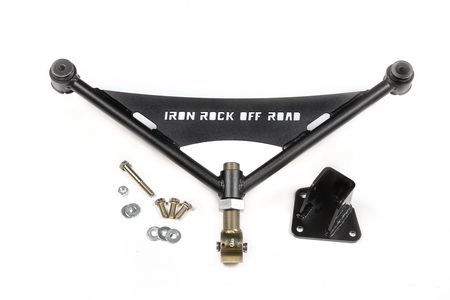 _________________
Supporting Vendor and Moderator of LOST
05 Jeep Liberty CRD Limited

Ironman Springs/Bilstein/Shocks
Yeti StgIV Hot Tune
Week's BatteryTray
No FCV/EGR
Samcos/ProVent
SunCoast/Transgo
Carter Intank-pmp
2mic.Sec.Fuel Filter
Flowmaster/NO CAT
V6Airbox/noVH
GM11 Bld.fan/HDClutch
IronrockArms/wwdieselMount
98 Dodge Cummins 24 Valve