Running 37's I ordered Poison Spyder's front and rear flares for clearance.
Unboxed
First coat of paint, Gloss Black on the tube
Primer for the skin coat.
Spraying color matched rattle can from Automotive Touch Up
Getting ready for install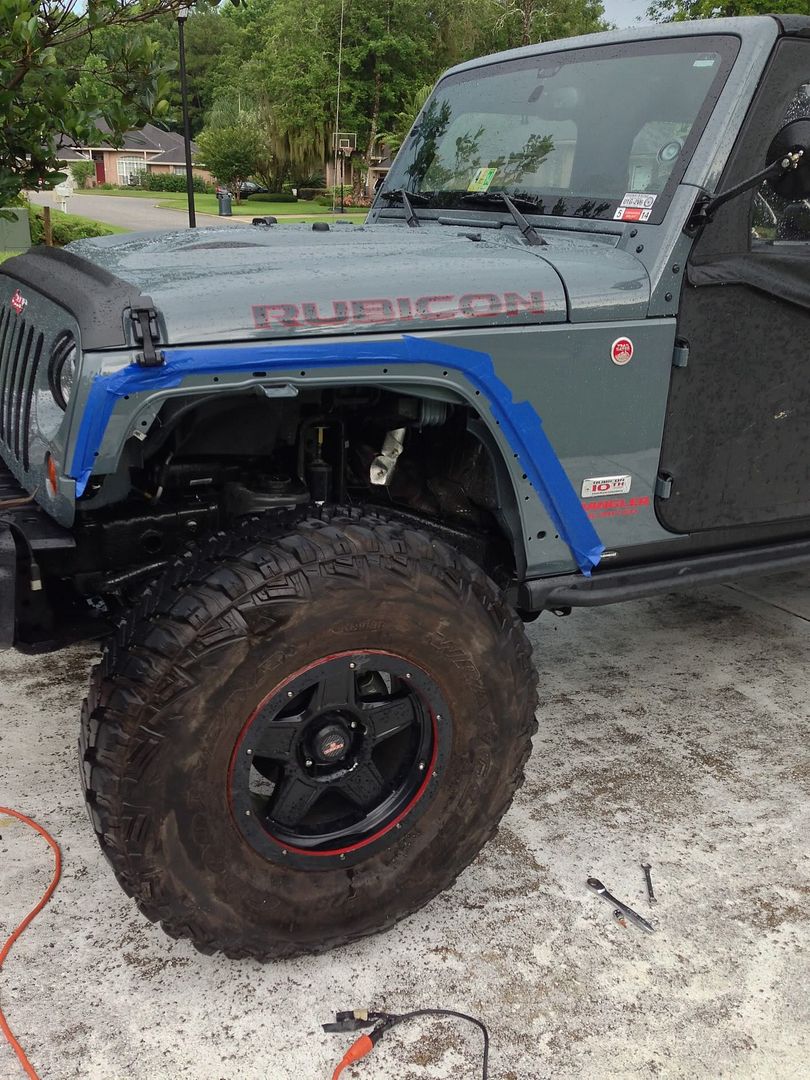 Front's on. Great match on color IMO!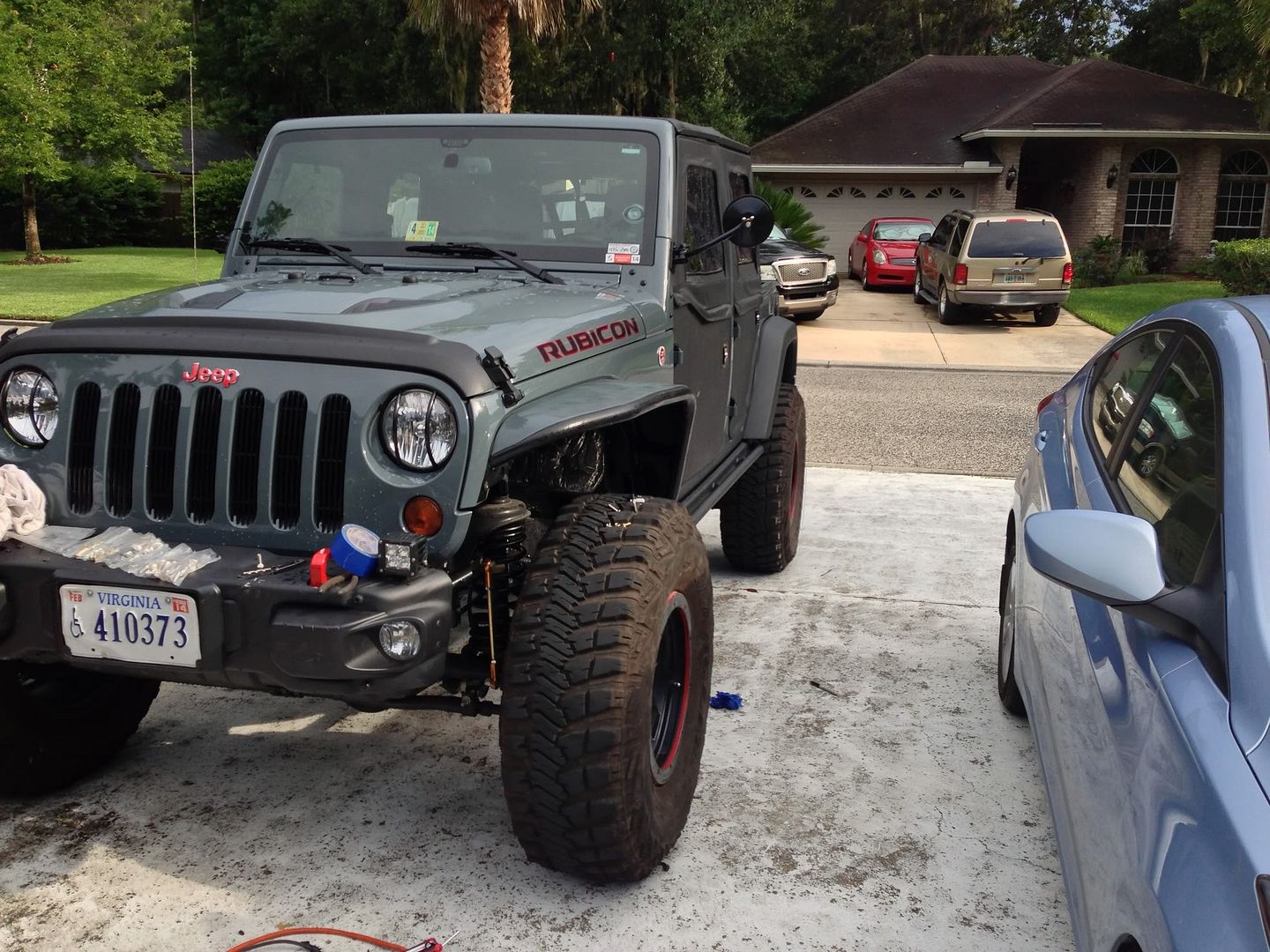 Rears...
Both...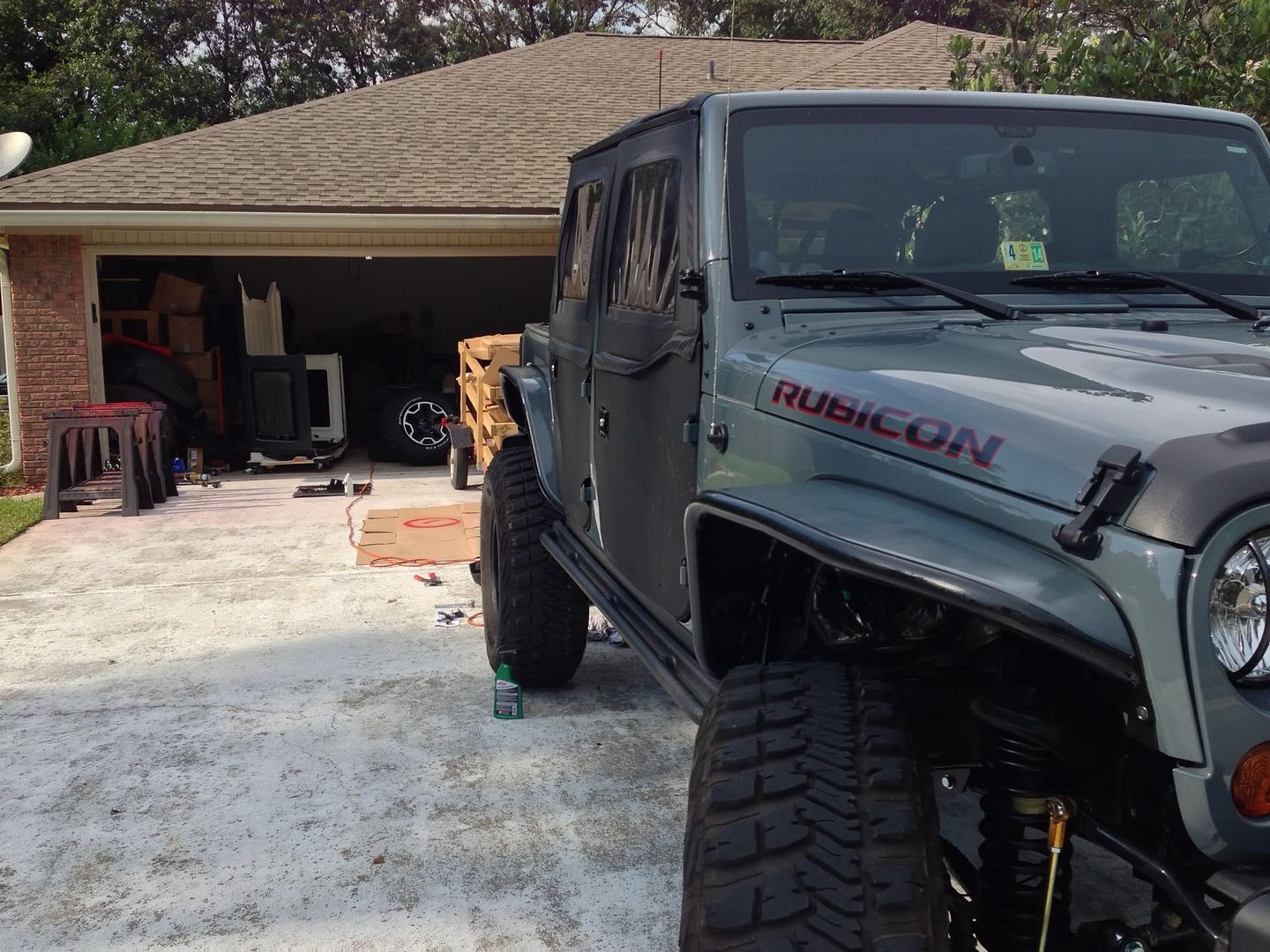 And to protect that $20 paint... Wrapped the top skin in a gloss clear vinyl.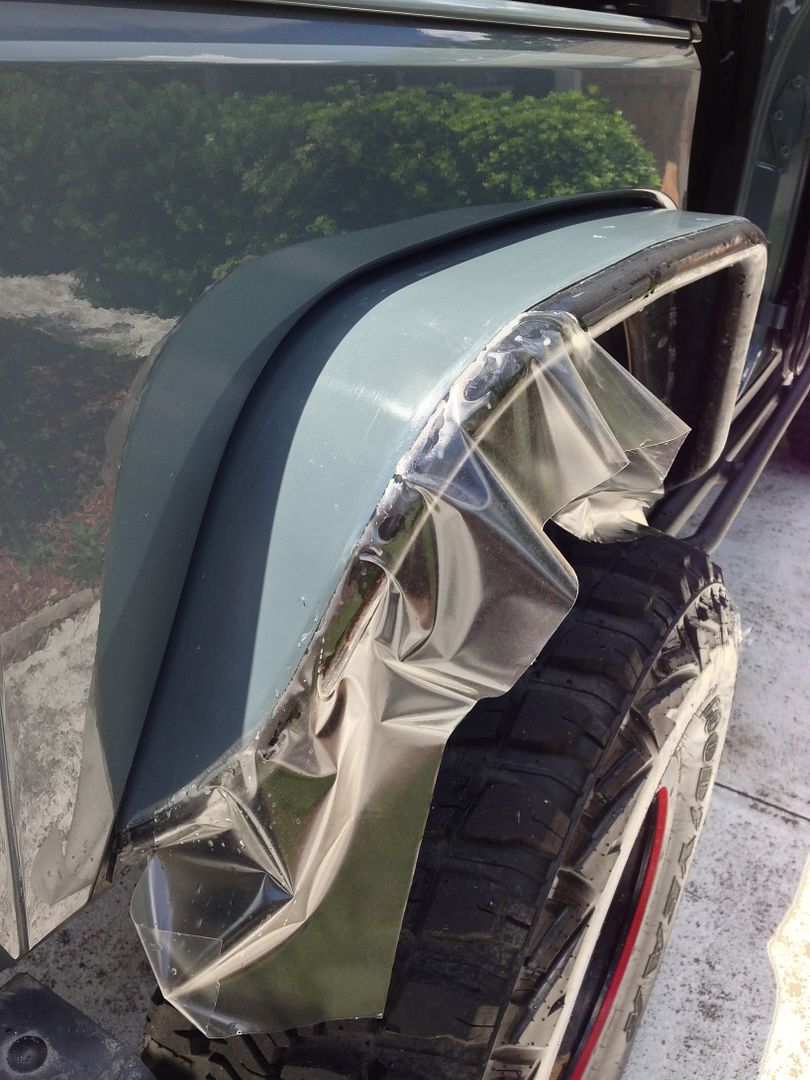 Trimming needs to be done.
I also went ahead and sprayed the wheel wells gloss black while I was in there working.