So this will be the first time i've worked on anything that is SFA. Not sure if installing the lift is easier or harder with SFA compared to IFS. I've decided against going to a shop and I'm doing it by myself unless I can get a little Talk and Tune from the local Jeep clubs going for it. I'm sort of a hermit though so who knows.
I'm slowly getting all the parts in for my lift. I got the majority of everything in. I'm waiting on my JKS Quicker Disconnects to arrive and the upgraded bolt kit for the control arms/track bar.
It's a TeraFlex 2.5" lift. I just got the basic kit to get me started. After I run this for a while and decide I need more I will upgrade to something a bit more extreme.
Any tricks or tips or anything to watch out for? I'm basically doing the install in my driveway. The instructions seem straight forward. IT says the job is medium difficulty and takes up to 6-8 hours. But reading the instructions it seems like it wouldn't even take half that time so I'm wondering if there are some stuff I'm missing out on that the instructions are leaving out. Not sure who else has this same lift.
Also i'm debating on the AEV Control Arm bracket up front or is there a better option I should go with instead?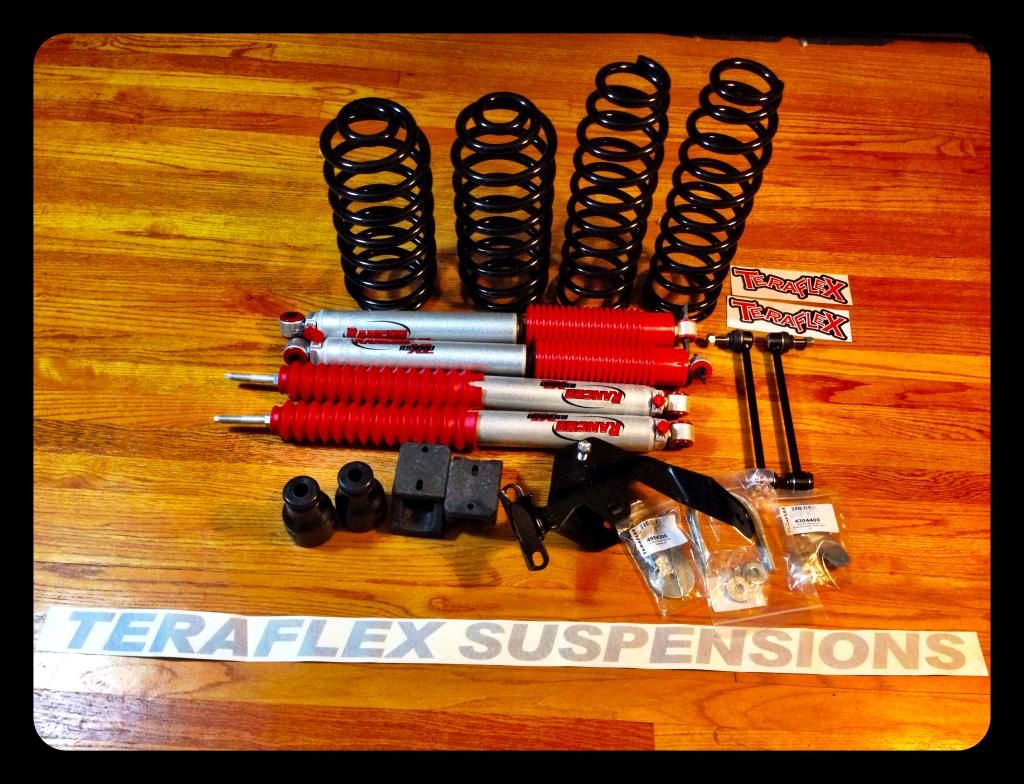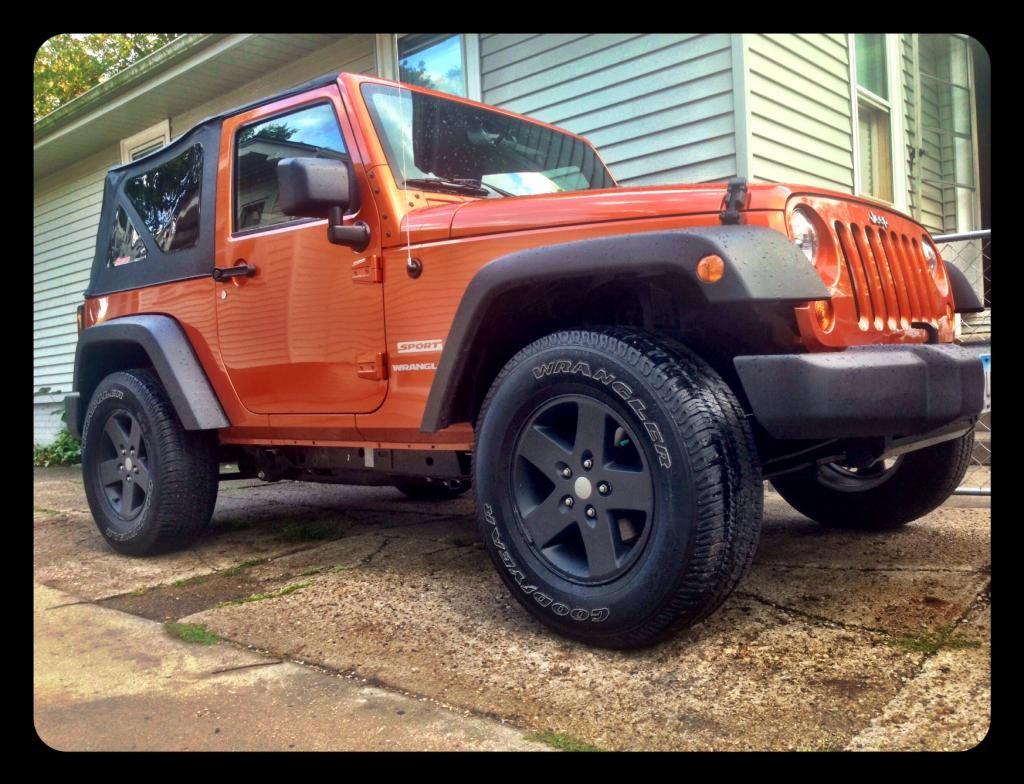 _________________
2010 Jeep JK -

Mango Tango
TeraFlex 2.5 suspension lift
Rancho RS9000Xl adjustable shocks
Tom Woods 1310 Front driveshaft
JKS Quicker front Disconnects
Synergy 1.75" Wheel spacer