I'll catch you up. I'm a day behind. Last night I hammered out the driver side axle seal and installed the new one. I messed up and bought 2 lefts. When you do a xj/tj axle swap in a yj you need a special seal to hammer in the axle tube on the passenger side. (Got 2 on the way, be here Sunday).
Managed to pull the bearings off the carrier and pinion without damage. And laid out all the shims in order I found them. Made a sketch to go with.
My new tool getting put to use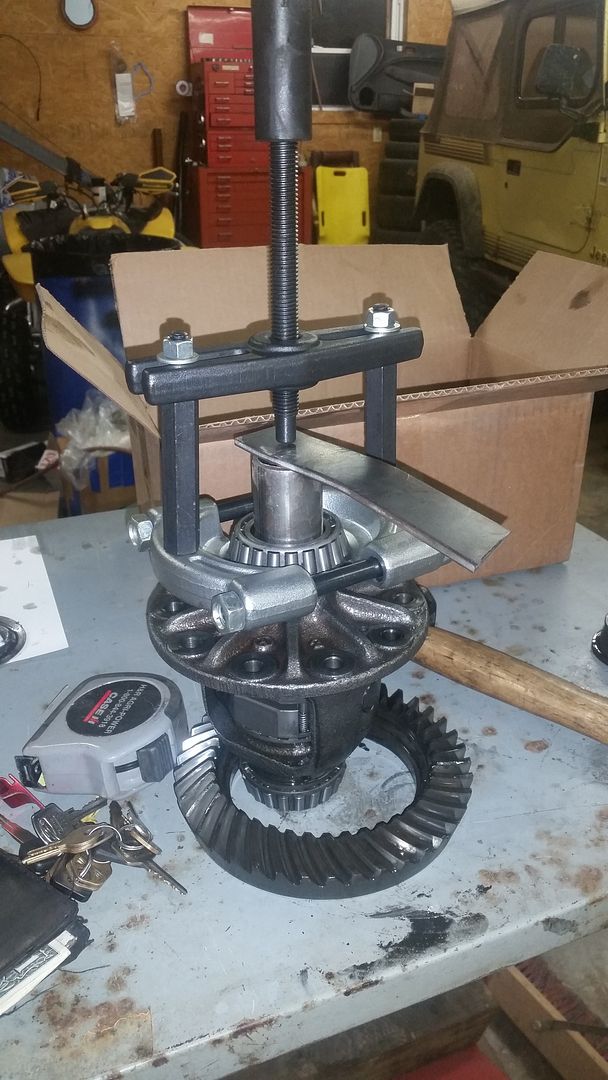 These markings mean things, still trying to figure out if I need exact or more on new pinion.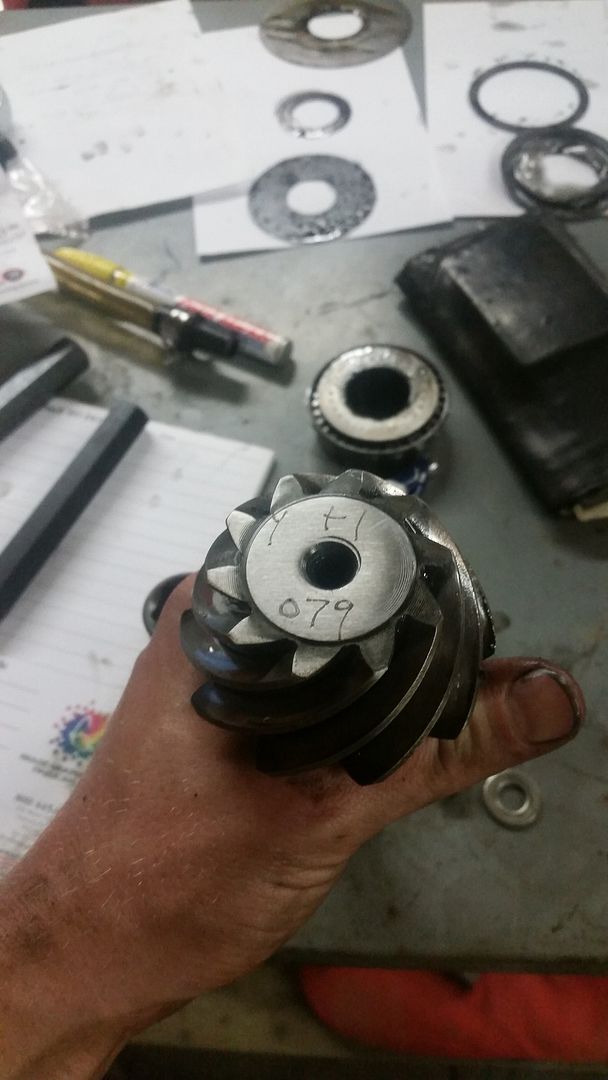 She's all split.
The method of organization to my madness.
Now for today's festivities.
Pulled the gear box off. Pressure line came off great. Return line is rusted to the fitting so had to bend it and kink it to remove from steering box. Time fo a new one.
Out with the old, and in with a new DodgeDodgengo box(when it gets here)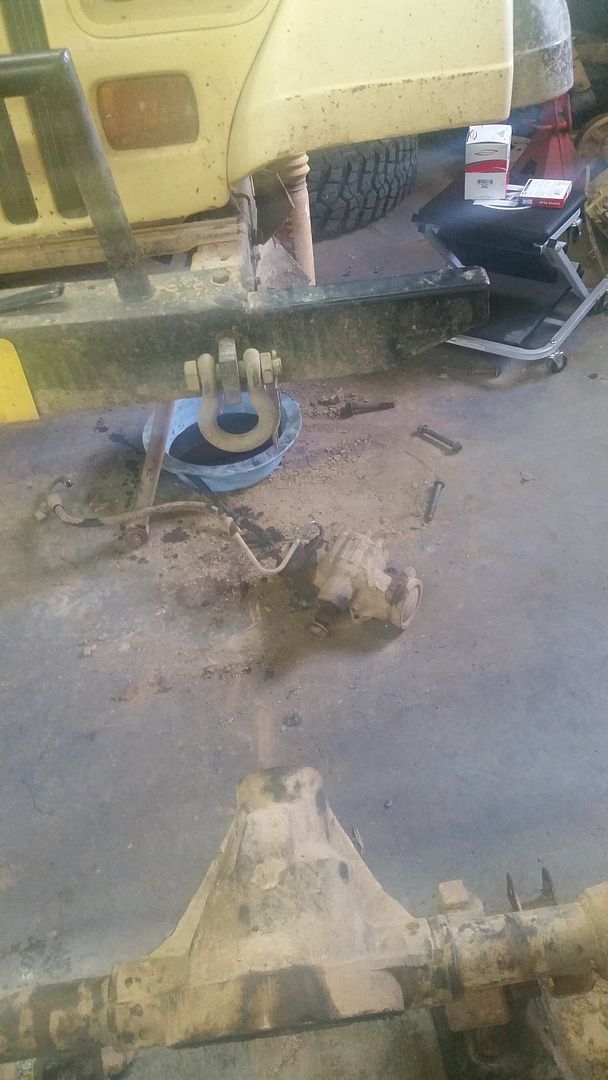 I'm not ever going to run a sway bar again, so time to chop off the sway bar mounts.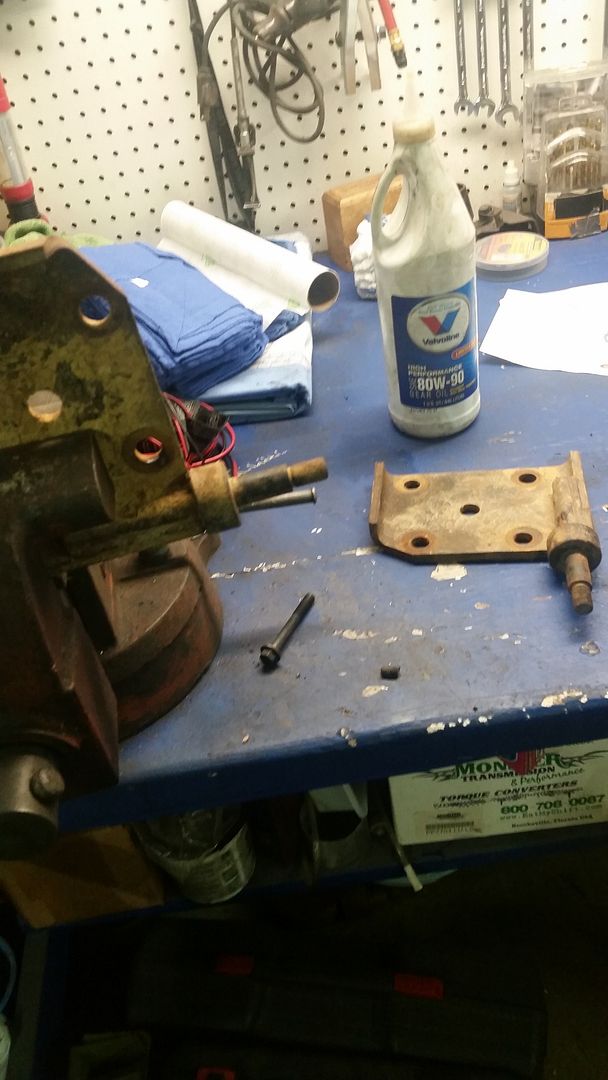 Installed my brown dog offroad engine mount bracket. The old one has broke twice. My weld job didn't hold. Lol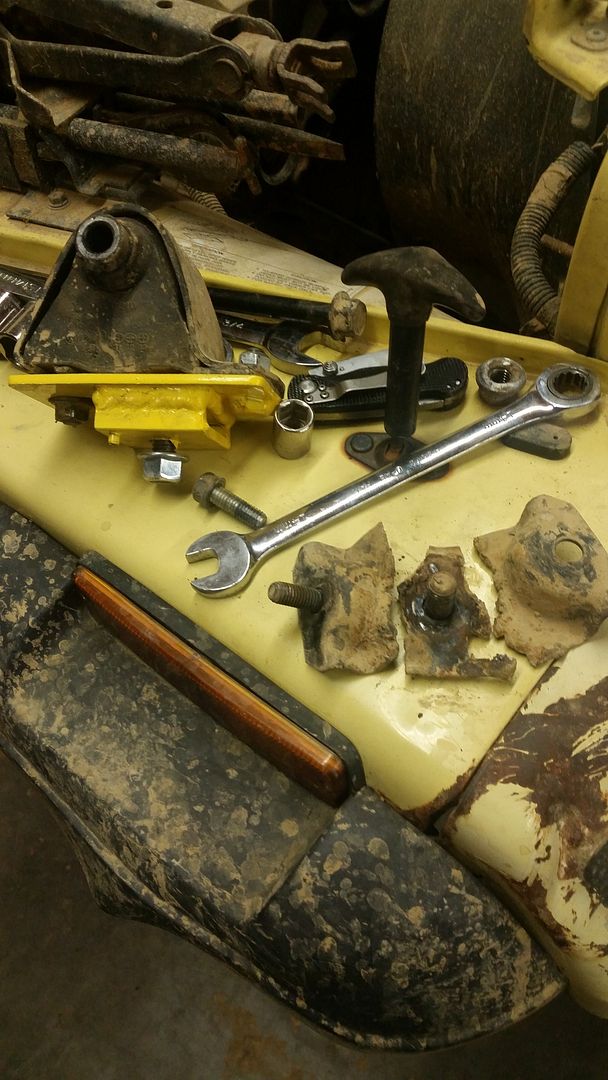 This happened while tightening the mount bracket bolts.
What in the sh$+ is this horse fu(#ery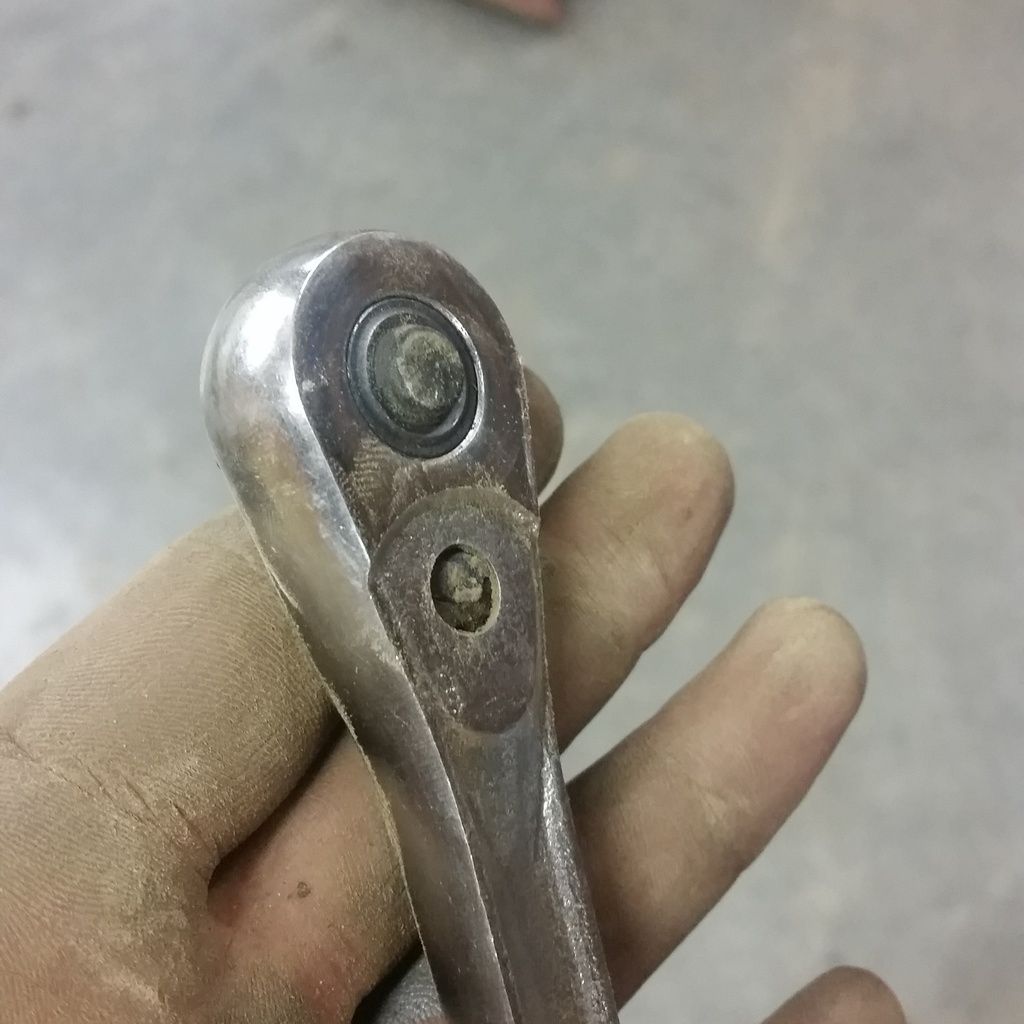 Replaced driver side mount also, didnt know it was completely separated.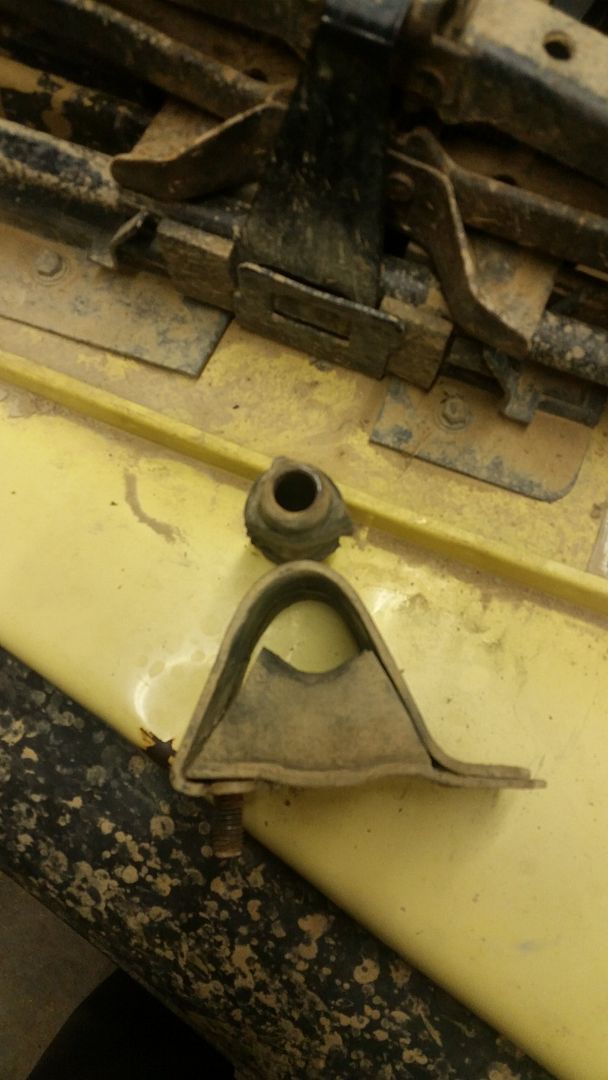 Also discovered the steering shaft from column to box is garbage. The little ujoints are seized and the collapsible part don't do its job well. Buying a new one.
Also gave it a tune up, new rc12lyc plugs, new cap and wires.
Pulled hubs off old axles and put them on the new axles.
Hung rears of the front springs.
Still contemplating a steering box brace and outter axle tube seals. I think those(outter seals) would be good so dirt and water don't collect in the disconnect void.
Sunday I plan on grinding out the inside of the old bearings to use as set up bearings, and then try and get my d30 done.