Figured since I was on this forum now, you fellow jeeples would like to see my rig.
I have had my yj since late 2007 and it has been love ever since.
It started as a wrangler s. With a 2.5 4banger and 5spd.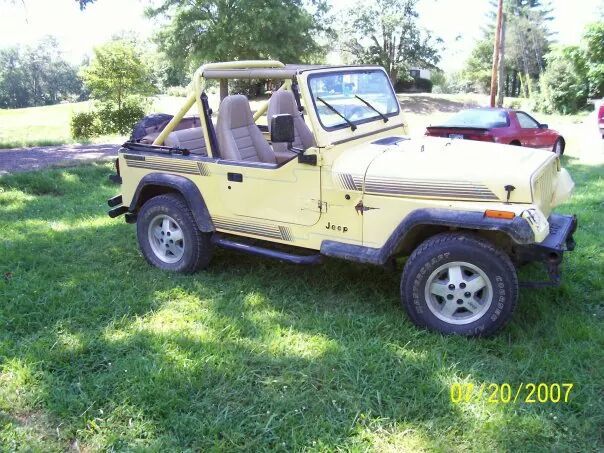 this is what she looked like the day I got her
Going to college and working at advance auto parts I started modding. The next February, I bought some presents for my self. At this time it was my daily driver.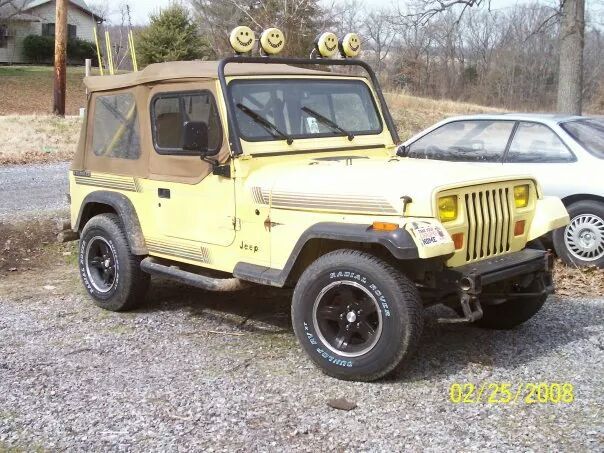 Then I finished college and done more modding. Replaced the 2.5 with another 2.5 that had been bored higher, compression pistons, shaved and ported head and a custom grind cam. Shortly I lost 5th gear, so done a trans swap. Bought me a set of 33x10.5 bfgs for 475 and a rough country 4" lift. It served me 8 years of daily driver service.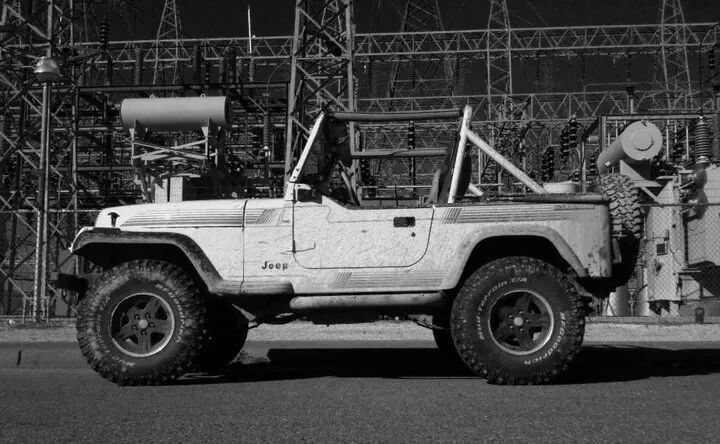 Lucked out and got a lock right locker for the front axle for free, and wheeling has been awesome since. After 10 years of wear and tear, my bfgs dry rotted and one blew out. So I bought a set of bfg km2s.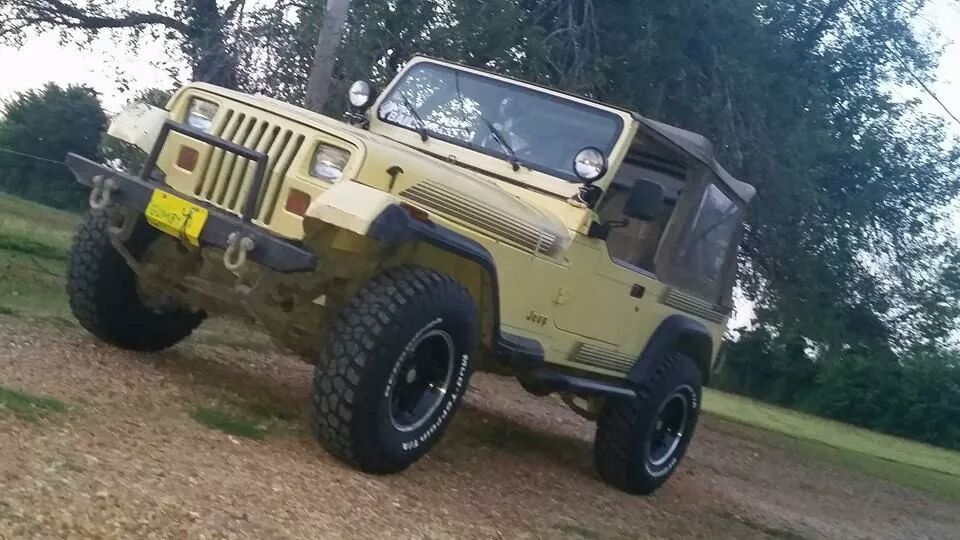 I took my extra intake and port matched it to my head, and port matched the 4.0tb and threw it on. The best performance mod i have done was swapping the factory injectors for yellow top ford injectors (sourced from a 98 mustang gt.)
Got a sye, external bell housing swap, and 8.8 with a mini spool to install, just needing the time to get it done. Before the 8.8 goes in, I want to purchase some 4.88 gears.