I started this build about a month ago, and things are actually progressing pretty quickly. I'm planning on running it in W.E. Rocks dirt riot series, and also it will be my new trail rig while I'm finishing Candy. I had originally purchased a 94 grand to build, but my brother stole it from me. I had to do something, so I started looking for a new Jeep. The new plan was to build a WJ, but after a month of searching and coming up empty handed, I decided on the MJ. I had cash in my hand to buy a WJ shell, and the day I went to get it I saw the MJ. I loaded it up on my truck, and never looked back. A WJ would be fun, but everybody is building them these days, I like to be different.
The plan is simple really; 37" tires, 60 front, 14 bolt rear, V8 swap, and get it done FAST!
The day I brought her home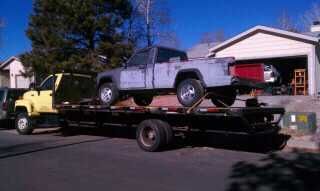 8" off the frame
Rear axle in, with the new bed all framed up and mounted.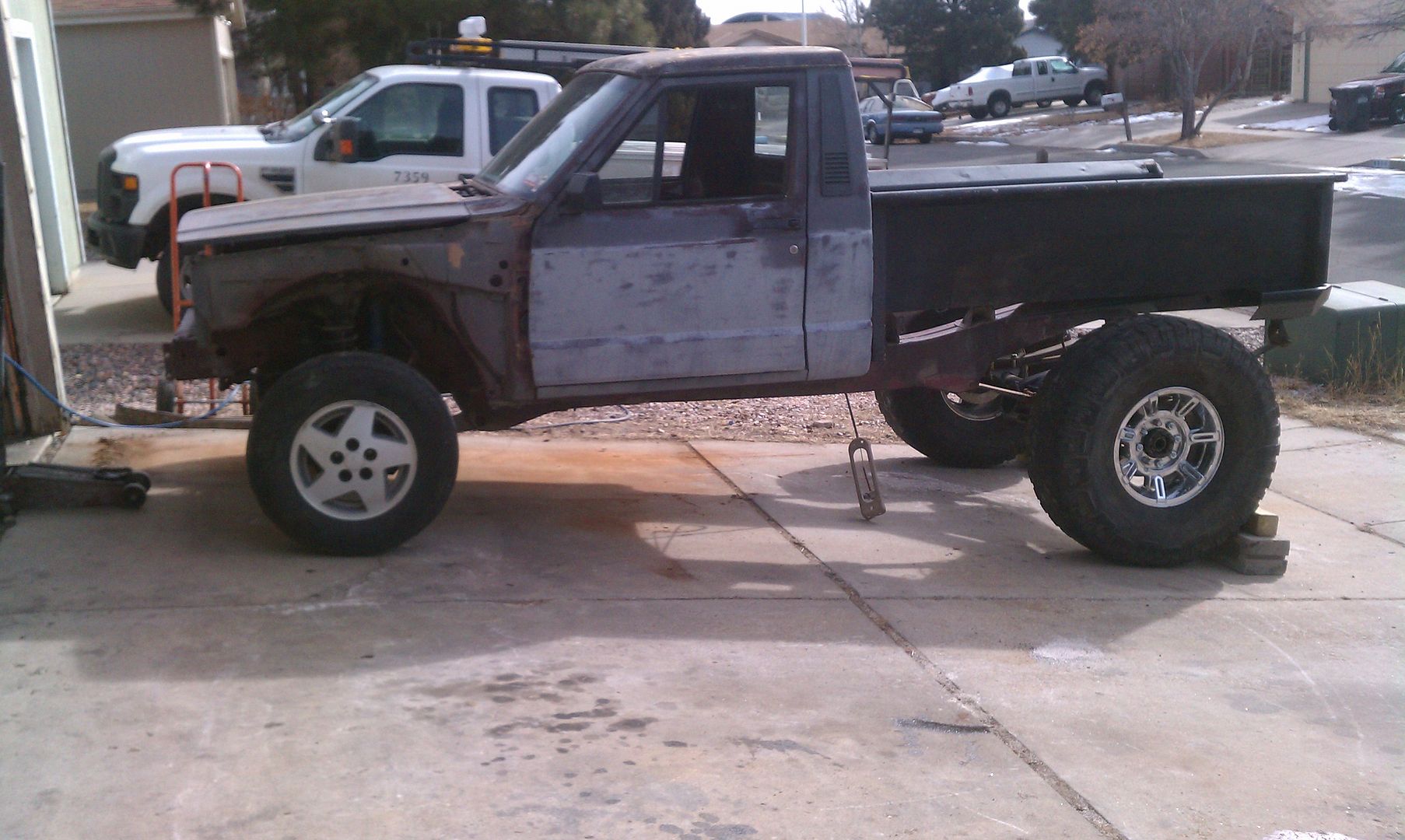 As it sits now, the front suspension is gone and I started cutting off all the brackets so I can plate the frame. I should be starting on the frame plating Saturday, but we got 8" of snow last night, and I'm building the Jeep in my driveway!