After a long pause in working on the trailer, I found some time to work on it today. I've not been able to finish the interior walls and ceiling because I didn't have all the wiring in place, specifically the wiring for the solar panel. Today I started to do something about that by installing the cable glands / wiring pass thru in the roof. I have been putting this off for quite a while because frankly drilling holes in my perfectly watertight roof made me nervous. But today I got up the courage to proceed, and tonight I have a watertight seal where the pass through attaches.
This is the pass thru with cable glands that I'm referencing above.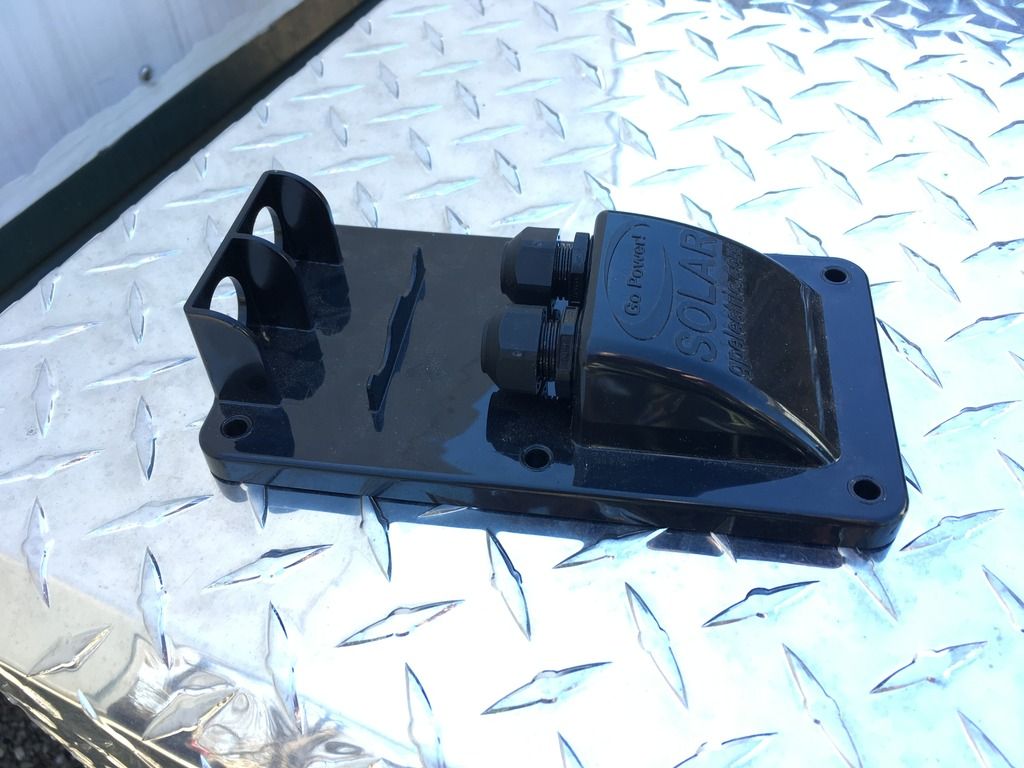 And the underside...
I used two layers of butyl tape to fill up the bottom grooves on the plastic housing and seemed to compress well against the roof.
In the process I also installed and ran my solar panel wiring through pre-drilled holes in the ceiling spars and front wall beams. Down in the compartment by the solar charge controller I wired a 35A switch into the + wire so that I will be able to turn off the solar panel's electrical current to the battery system if I need to.
The panel feet are next in line to install, and they will require more holes! But I think I have regained my confidence and it shouldn't be too much of an issue.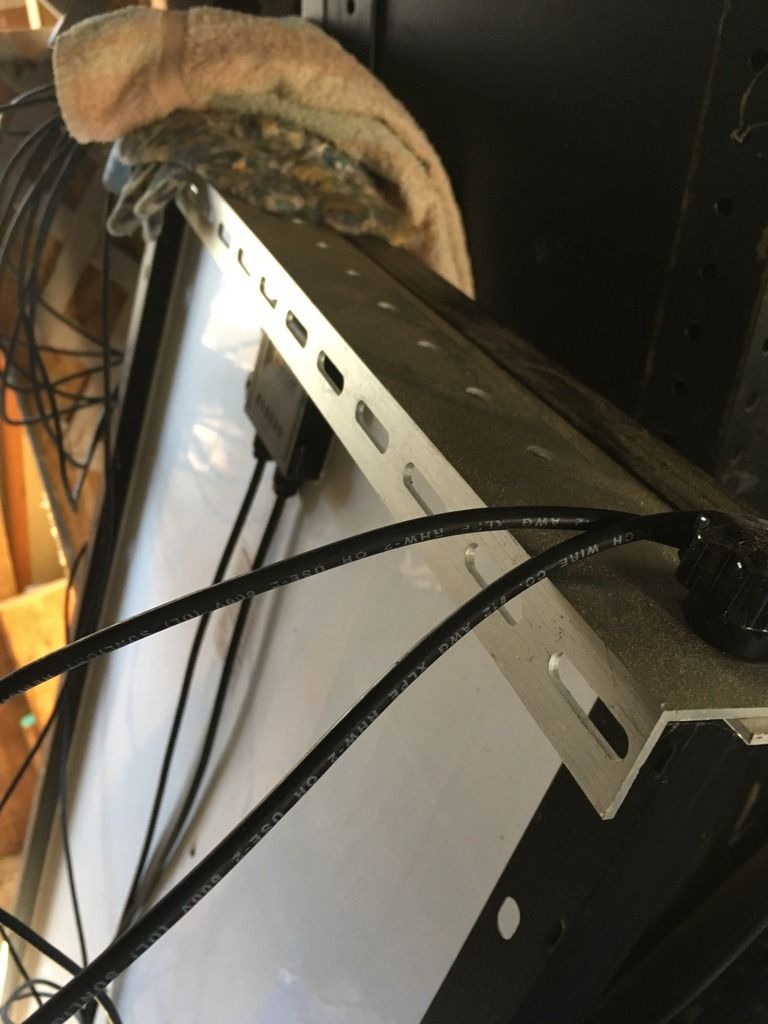 I am planning to use butyl tape under this as well, just like the edge moldings on my trailer. It seems to work well. I have 6 bolts with T-nuts in interior beams to hold this on (3 per side). If that's not enough I can always sink some screws into the beams as well.
For those of you who may be wondering why I am mounting my solar panel on the roof instead of making it portable and movable, here is why:
Non mounted Pros: Can move it periodically and so get maximum sun exposure throughout the day, and maximum charging. Cons: Takes up interior space when not deployed. Not bolted down so it could potentially "walk". Would worry it could be stolen, so would have to put it away if I am gone from camp during the day, so I wouldn't be charging the batteries.
Roof mounted Pros: Once bolted on, is pretty low maintenance. In order to increase sun exposure my mounting system can be manually tilted forward or back. If the trailer is parked in a north-south orientation, this can increase charging efficiency. More trouble to try and steal it because it is 7 feet in the air. I can be away from the trailer during the day and I don't have to put it away. Cons: not much charging possible if parked under trees. More wind resistance on the highway (although it is already like a brick towing a brick).
_________________
2008 Liberty Sport 4x4 Automatic
Jeepin By Al 4" Lift Kit
Goodyear Wrangler Duratracs 245/75/R16
Full MOPAR skid plates
Rock Lizard Skink Super Sliders
AtTheHelm Front Recovery System
Trailer build thread: viewtopic.php?f=72&t=77997