We want to add a hot water system to out Rig so that when we are out in the bush for a week or longer we can wash the fumundercheese and have a good hot shower!
Originally I was going to use our propane fueled, temperature adjustable Henkel on demand hot water heater/geyser with a high volume electric pump.
(Very similar to the one pictured below only a little more compact.)
but then we'd have to carry more propane with us which takes up more space and adds weight to an already fully stuffed KJ!
The bonus with this system is that I have everything to get it up and running for around $100.00 and will most likely go this route.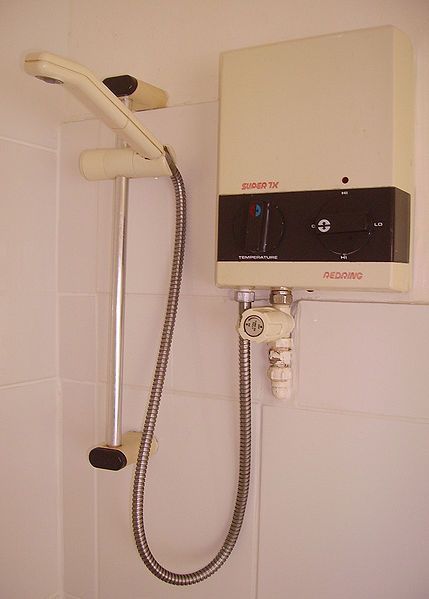 The other alternative is to build my own system with a high quality compact heat exchanger that I could mount under the hood or behind the front bumper skin or possibly under the KJ and a high volume electric pump under the hood.
I'm not opposed to buying a complete shower system like this Helton Vehicle hot water/Shower Kit.
Helton Hot Water Kit - Vehicle Mounted Shower
But I figure I should be able save quite a bit of money with a DIY hot water system.
Anybody here on the forum have one of these or a similar system?
If so, how do you like them and are they worth the cost?
Any of you fellow Canadians have one? If so did you buy it in Canada or state side?