A holiday weekend means quality trailer building time!
I got a head start on it today by drilling a 1" hole in the front of my trailer. I installed the watertight junction for the flexible electrical conduit that goes to the tongue/battery box. Psychologically, drilling that first hole was the hardest part of the day-- right through a perfect looking white aluminum wall! But it turned out well. I'll post pictures of that when I get the tongue box wired up.
The majority of the day was spent on the rear door. I had dry fit the door components before, but today I put the door together with Sikaflex and made it permanent.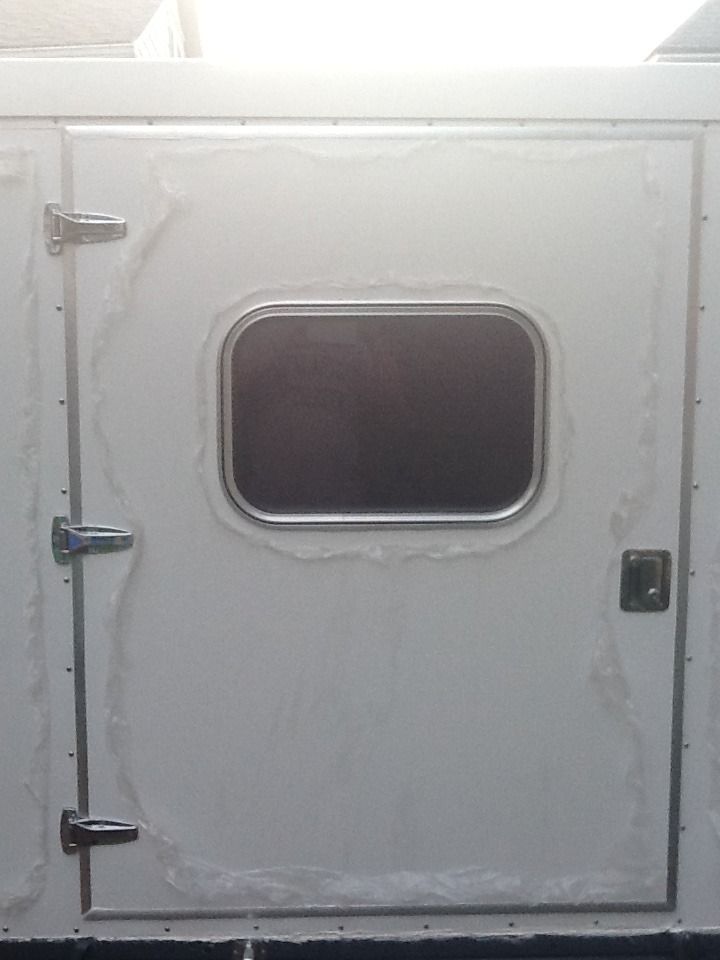 Looks like I could sell frozen meat from this thing!
The inside of the door is 1/4 thick tongue and groove cedar planking. It came out great! Smells amazing too. I'll be using the cedar planks for the interior walls too.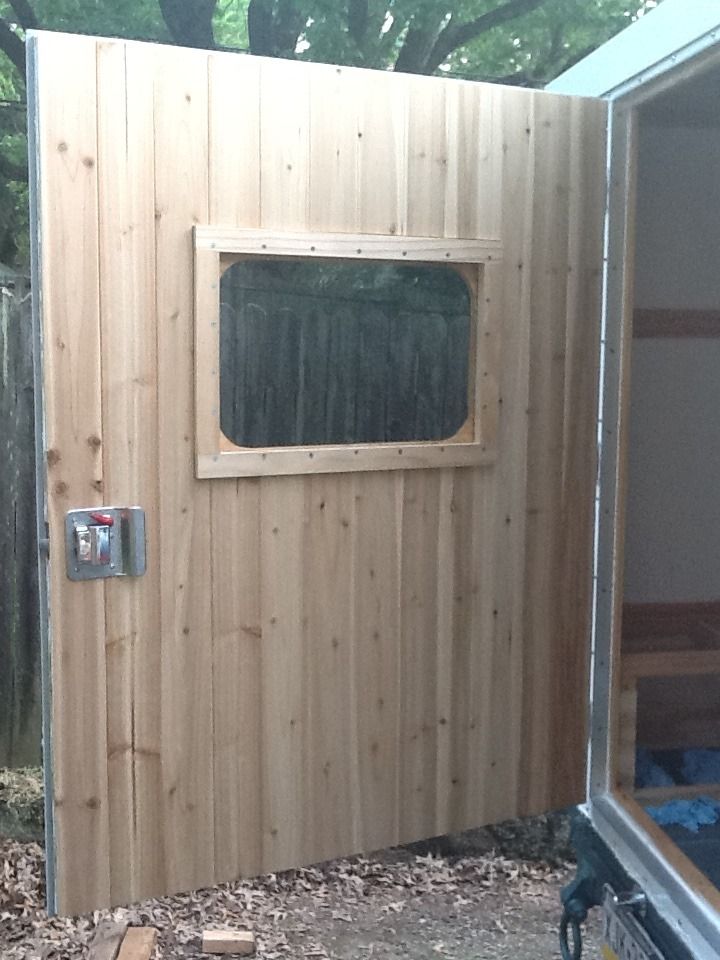 The DIY trim ring I made for the window worked, too. I got a tight seal with the outside of the door using butyl putty tape. I need to make two more trim rings for the front windows at some point too, now that I know my method works.
The door closes well but still needs a few tweaks: The striker needs to move outwards 1/16 of an inch to match up with the latch. The inner door trim needs to be installed over the inner door edges, so that there will be a second, inner seal between the door and the frame when the door is closed. The outer seal using the T molding looks good and seems to work.
Tomorrow's task will be more aluminum skinning. I have three roof panels ready to go on, but I still need to cut out my side panels. It is exciting to see it come together. More pics to come tomorrow.
_________________
2008 Liberty Sport 4x4 Automatic
Jeepin By Al 4" Lift Kit
Goodyear Wrangler Duratracs 245/75/R16
Full MOPAR skid plates
Rock Lizard Skink Super Sliders
AtTheHelm Front Recovery System
Trailer build thread: viewtopic.php?f=72&t=77997