I picked up the tires last night and at least 3 of them look pretty good, which is all I need!
We had a day-long 1-2 inches of rain event yesterday, and unfortunately water got through my tarp. There are probably holes in it that developed from putting it up and taking it down over sharp corners. The whole roof got soaked under the tarp, and there was some drippage through the fan hole and window frames. There is not as much carnage as I would have thought, because of the two coats of spar urethane on there. 99% of the trailer is ok, but two coats is definitely not enough, because there were a couple of places that water seeped through into the plywood. One was on the roof itself, and the other was through the end grain on the sill of the starboard window cut-out. I had some water also come through the front window frames and soak under the foundation from the inside of the trailer too, but there doesn't seem to be any bending of the wood there.
My solution was to towel up as much water as I could get, then fire up the compressor and blow water out of the joints between the wood where it had pooled. That worked to get the free water out, but there is still some water that soaked into the wood itself. I'm hoping a day in the sun will help to flatten out some of those areas (especially the roof). I enlisted the help of a 45 lb kettle bell to encourage the roof to flatten out where it had bubbled up.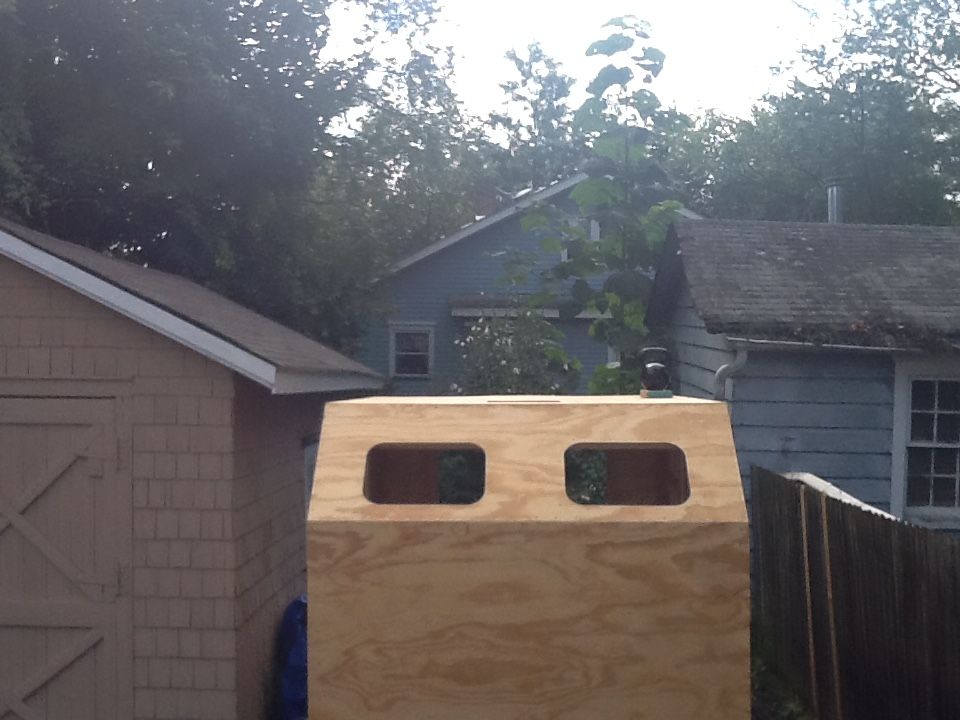 So what are it's chances, doc? Any chance the water damage to the sanded pine ply will flatten out reasonably well?
I squirted some Titebond II wood glue into the separation in the window frame, then clamped it tight. I think this wood will recover.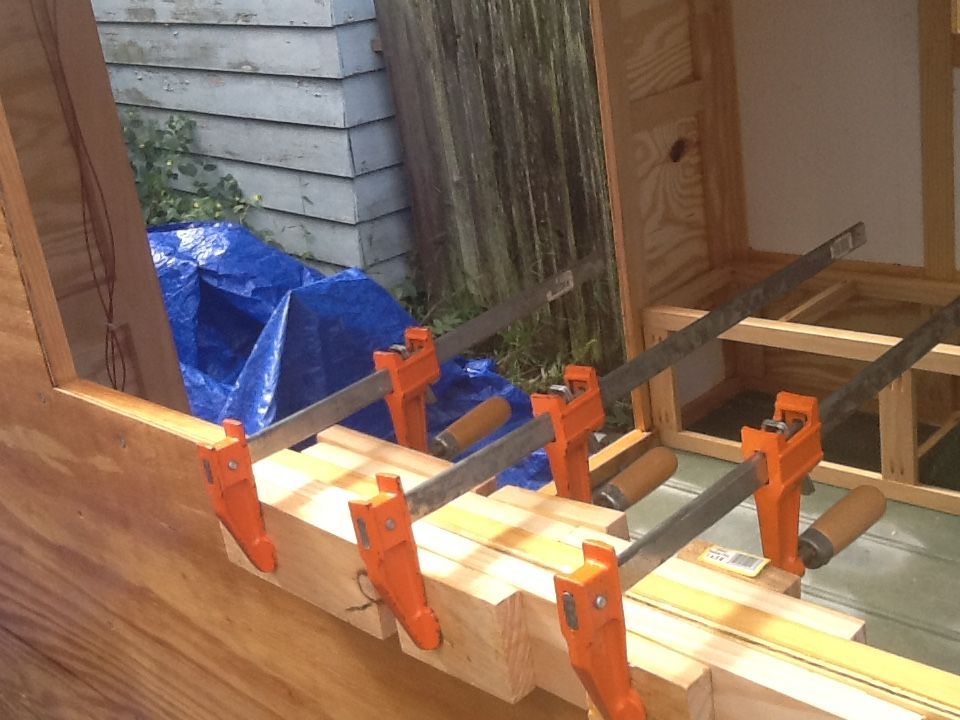 I really need to get the aluminum on soon!
_________________
2008 Liberty Sport 4x4 Automatic
Jeepin By Al 4" Lift Kit
BFG KO2's 245/75R16
Full MOPAR skid plates
Rock Lizard Skink Super Sliders
AtTheHelm Front Recovery System & Roof Rack
M116A3 Trailer build thread: viewtopic.php?f=72&t=77997