Thanks everyone!!!
For now I will keep the day job, but I am enjoying the build so much that I may build a second one after this one is done. Then I could see if it sells!
Today was more woodworking. First I installed the cedar paneling in the passengers side rear corner and under the window, so that I could reinstall the bench. Then, I built a corner cabinet that will be for clothes, towels, and bathroom kits.
Here is the skeleton of the cabinet as it is going up. I built it as a module then installed it in the camper.
The cabinet has a built in nook to hide all of the wiring and switches.
Here is the cabinet clad in cedar paneling.
The switch panel from top to bottom contains: Inverter remote switch for 120VAC, Solar charge controller remote display with battery voltage, and light switches. The one closest to the outside is for the porch light and the one closest to the interior is for the inside lights.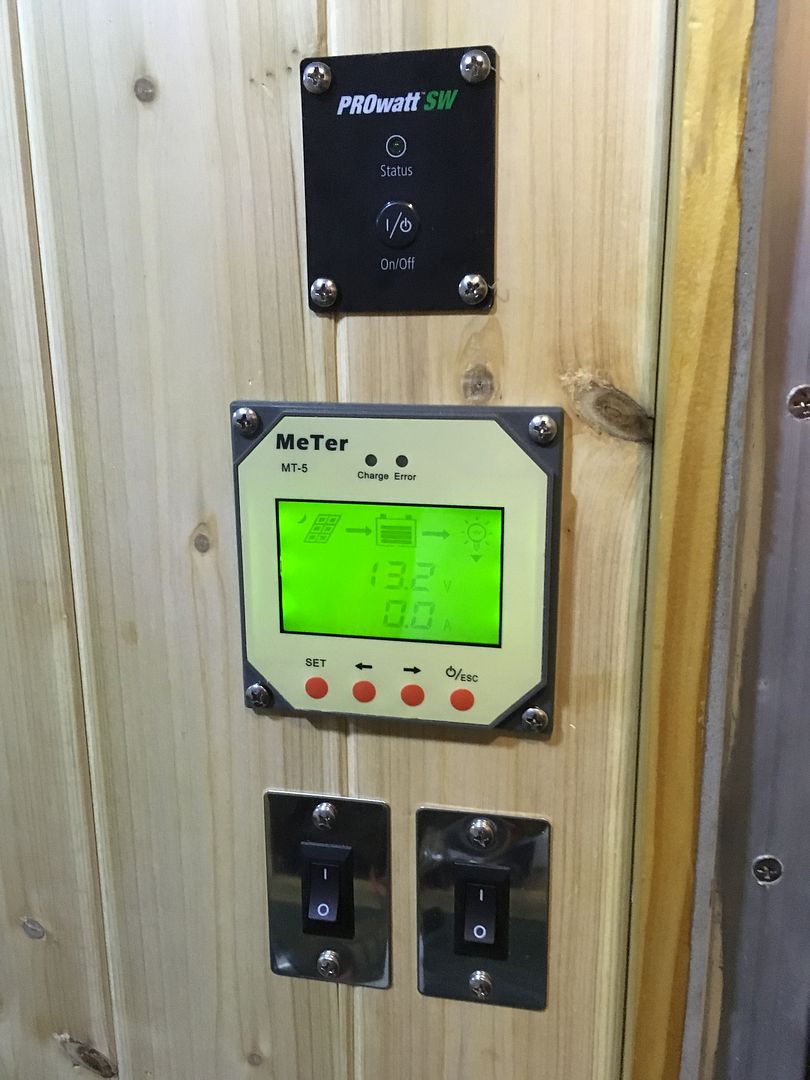 Here are a couple more shots of the completed corner cabinet. It contains three shelves that face the bed for easy access when inside the trailer. That stray wiring in the lower cubby has since been tacked up.
_________________
2008 Liberty Sport 4x4 Automatic
Jeepin By Al 4" Lift Kit
BFG KO2's 245/75R16
Full MOPAR skid plates
Rock Lizard Skink Super Sliders
AtTheHelm Front Recovery System & Roof Rack
M116A3 Trailer build thread: viewtopic.php?f=72&t=77997