Today I got around to some much needed maintenance.
1. The bald tires are being swapped for some used A/T's that have a bit more tread. Just in time for the first snow flurries today!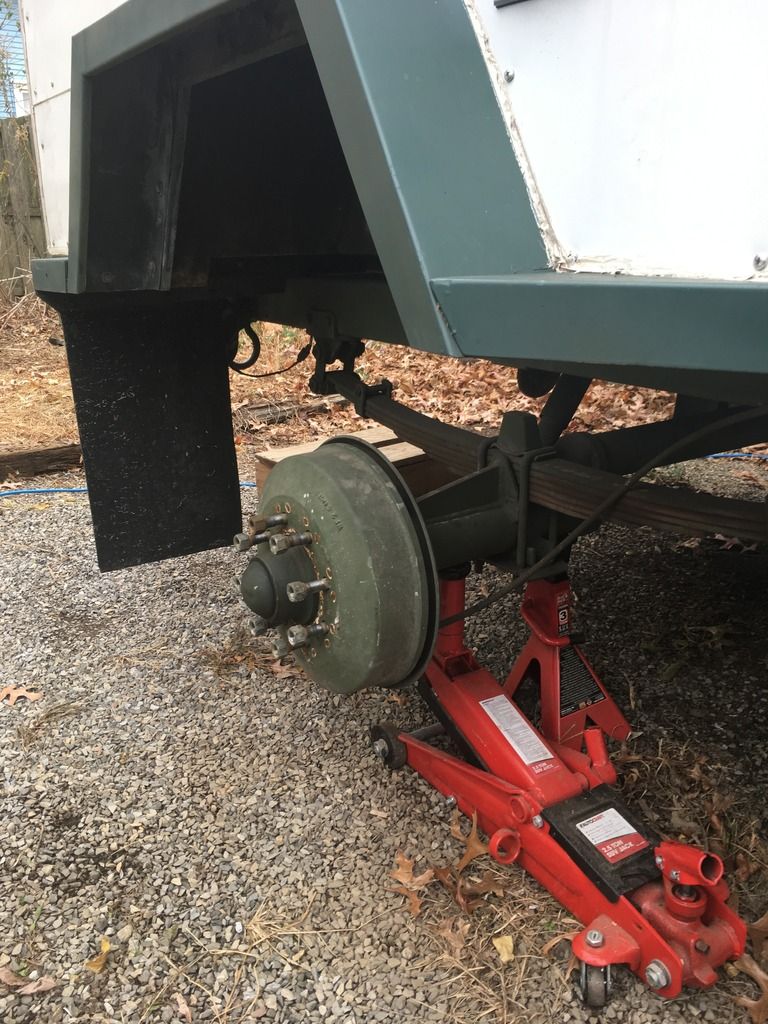 2. I got to work changing out that shock absorber in the surge brake housing. The shock is for Toledo brake actuators and is available on E-trailer.com.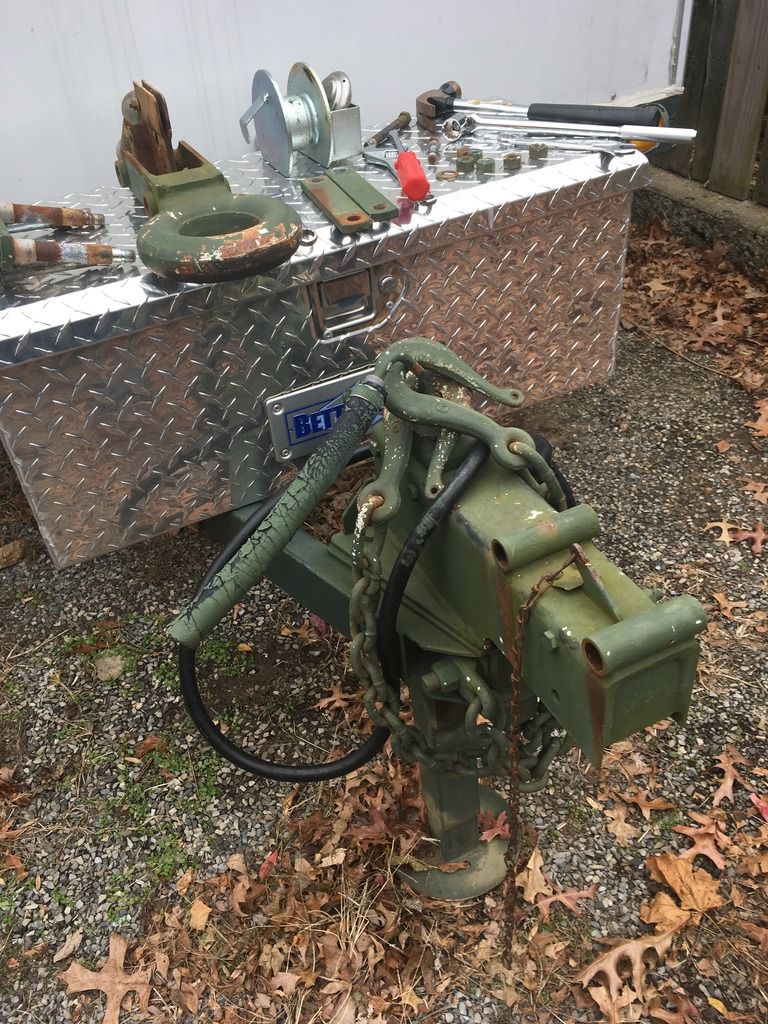 Here's a closer look at all the parts that had to come off. E-trailer has a good video of how to make the swap.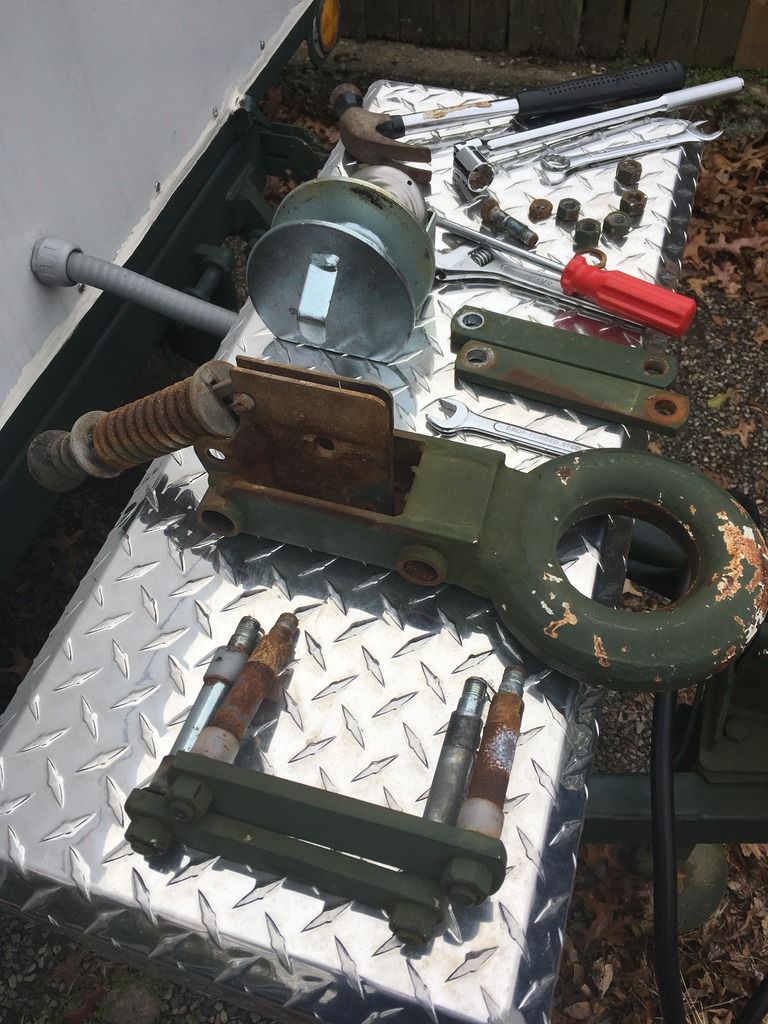 What a difference! The old shock was indeed blown.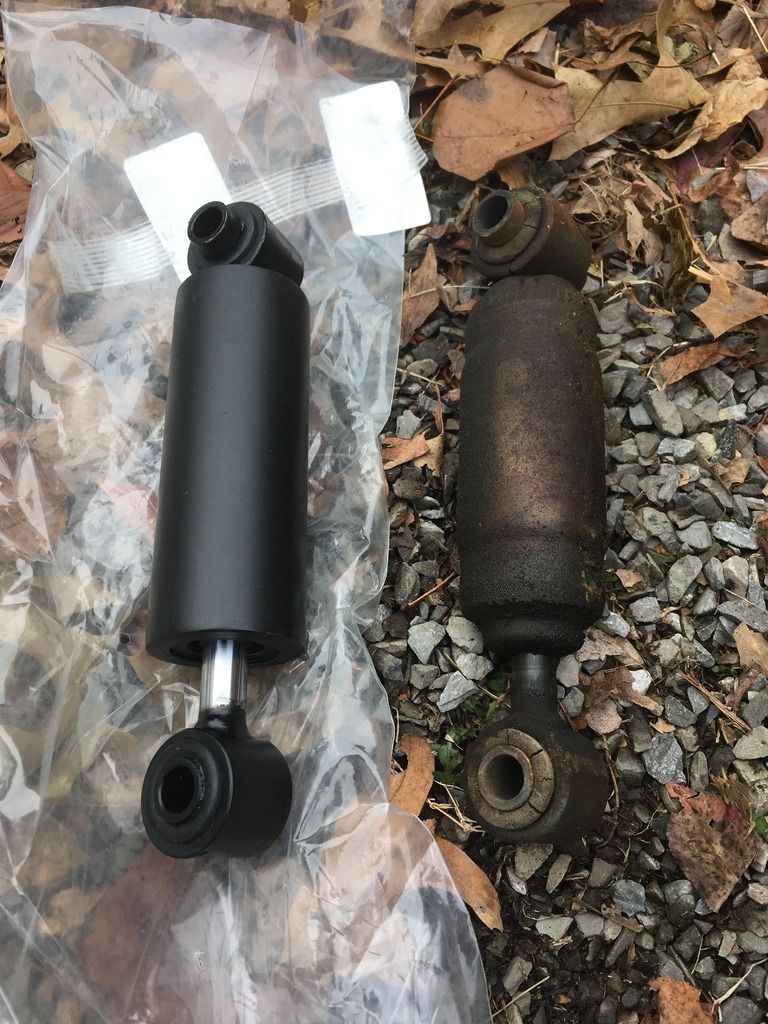 3. I also ordered a cap to replace this:
The vent hose has seen better days.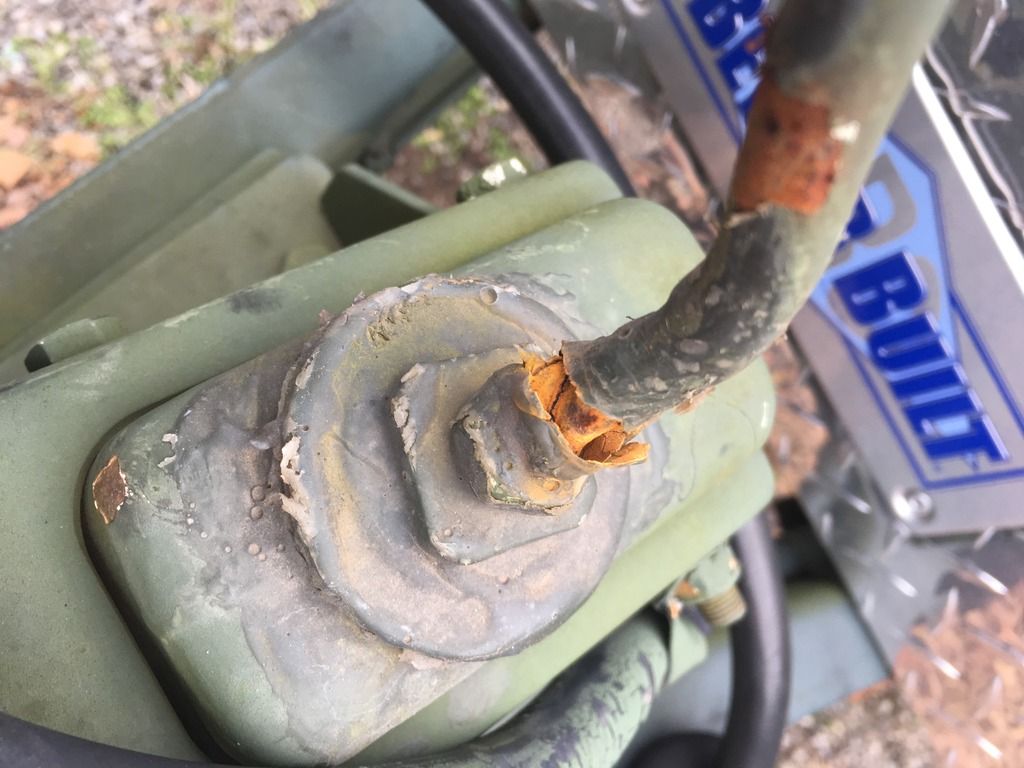 The cap I ordered, from an Ebay seller: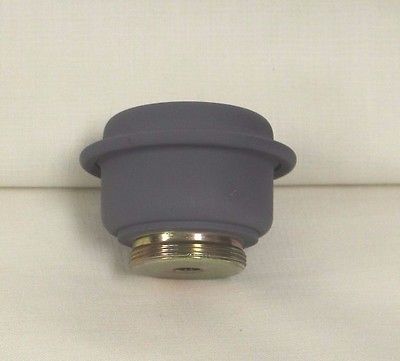 4. Here is the big surprise of the day: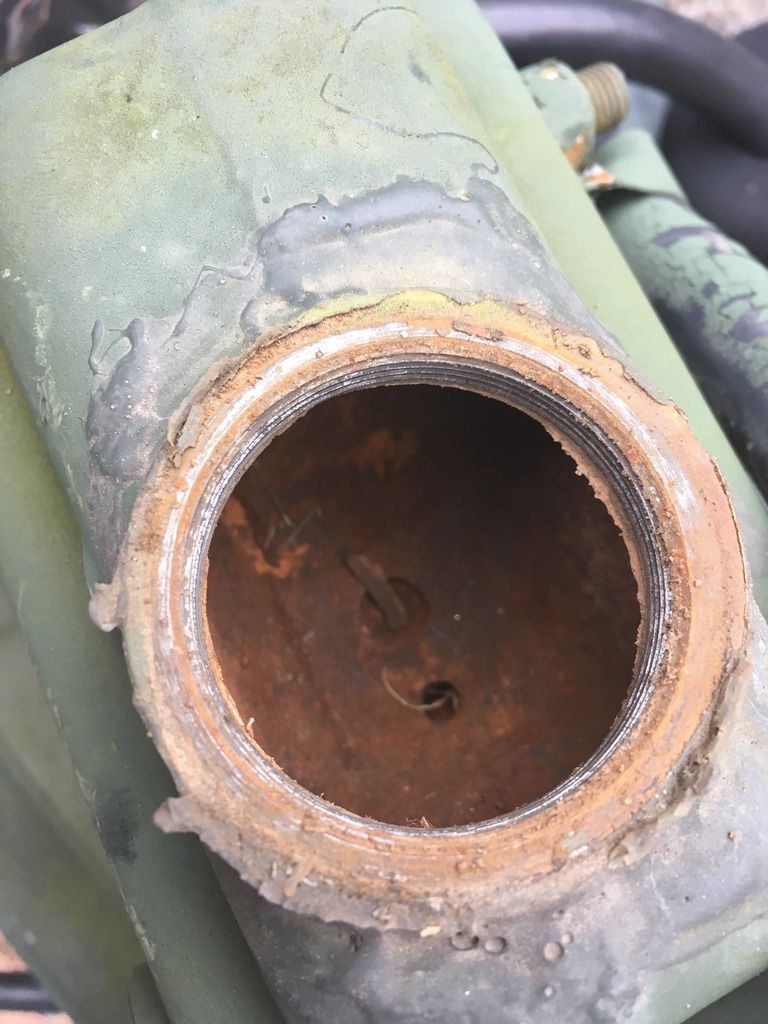 Yes, that is the inside of the master cylinder.
Yes, there is no brake fluid.
Yes, that's a ton of rust.
How do "the brakes work great," you ask? Must be my Jeep's brakes work great! This trailer hasn't stopped under its own power in years!
Sigh. Well, I think I have a complete rebuild ahead. Or an axle swap. I actually prefer to keep the trailer as stock as I can, because the Army builds them tough. I also like having the hand brakes there for parking.
Option 1: Rebuild.
The master cylinder will need replacing, and I'm sure the wheel cylinders will as well. Most likely the brake line has interior rust too, so I might need to remake that too. The military Technical Manual has all of the measurements and angles for making replacement brake lines, so it wouldn't be making it by trial and error. I've made double flared brake lines before, and have the tools to do that, so it isn't a deal killer. While I'm at it I might as well do the wheel bearings too and check the brake shoes. (I'm guessing the brake shoes are fine because the manual parking brakes DO work really well.) This could be a fun little (big) project.
Option 2: Axle Swap.
If there was ever a chance to swap to a Dexter axle with electric brakes, this is it.
Pros: weight savings, could get 5-lug hubs that match the tow vehicle
Cons: I'll lose the parking brakes, I still need a 1-1/2 ton axle, need to re-wire my Jeep with a brake controller and 7-pin wire harness, need new wheels and tires on the trailer
This is probably the more expensive option, although I haven't priced it out yet to compare.
_________________
2008 Liberty Sport 4x4 Automatic
Jeepin By Al 4" Lift Kit
BFG KO2's 245/75R16
Full MOPAR skid plates
Rock Lizard Skink Super Sliders
AtTheHelm Front Recovery System & Roof Rack
M116A3 Trailer build thread: viewtopic.php?f=72&t=77997