So back on topic..... (silly Trucks!!)
Mounted up the ARB compressor finally!
Here is the space I was working with.
I removed the cruise control since I rearely use it anyway. I was working out a way to keep it but in the proces of fitting it in there I broke the dang cable assy. that bolts up to it so I gave up for now.
made a plate for it to mount on and attached it to the area that the cruise ctrl mounted plus made a bracket to support one side of it.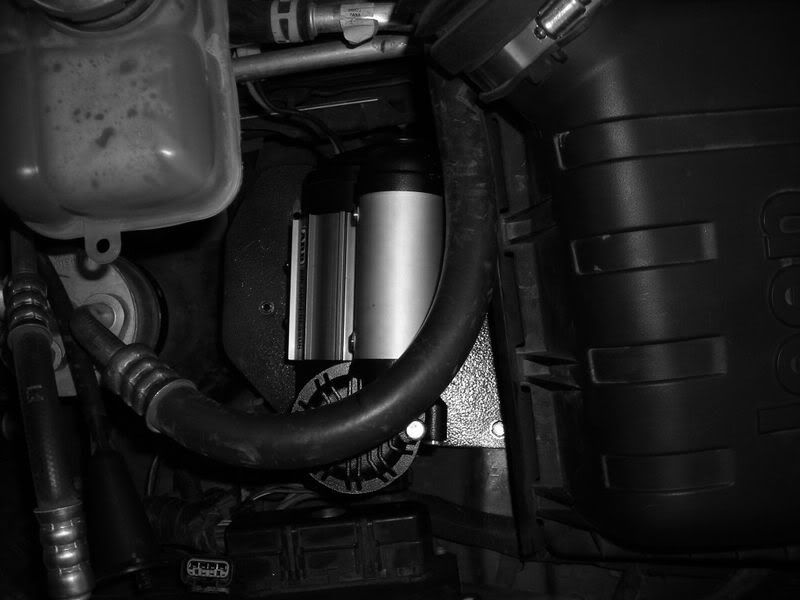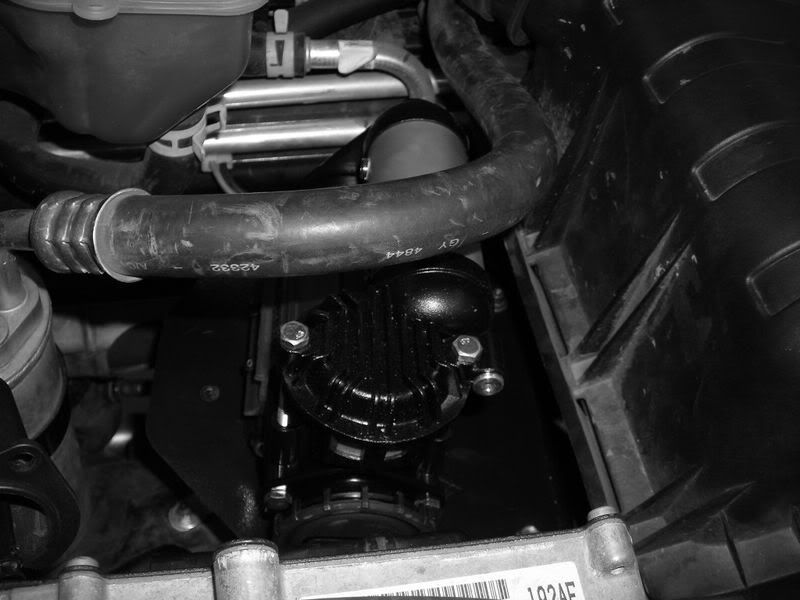 Now to plumb it and decide if I am going to plumb it direct or to a manifold first so I can use the compressor for airing up if needed too.
Sorry about the b&w pics, think my son was playing w/ my camera again for his art class and changed the settings.