Hello everyone. I recently plunged into the SFA dive and reemerged victorious! Since most of the information I found concerning liberty builds came from this forum, I'd like to return the favor and give my 2 cents about the build.
I own a 2006 Jeep Liberty CRD. It all started when I purchased it from a dealer in Phoenix. Not quite happy with the stock suspension nor the trouble areas associated with the diesel, I began by purchasing an OME spring lift, Suncoast TQ, and tuned the ECU. Then came the JBA front IFS coilovers, upper A-arms and four link kit. Frankly, I paid way to much-the rear upper links are noisy and the front coilovers have limited travel. At the time, my buddies were giving me crap because an axle swap would have been cheaper, which they were right. I ended up breaking the front right coilover and Marlin at Jeepin' by AL is a pleasure to deal with. They do indeed have a 100% satisfaction guarantee. Thus prompted the journey and my buddy who owns Country Club Auto and Off-Road and his brother helped get it on the road.
One thing that may differ from yours to mine is the intercooler. Otherwise, you have a lot more room to work with. I started with a parts list:
-Front axle: Dana 30 out of a 1997 Grand Cherokee which has ABS and 3:73 gears (no need for gears)
-Suspension:
Front
: 3 Link 6.5 long arm upgrade from Rusty's offroad for an XJ; adjustable track-bar and frame mount for an XJ/ZJ; 10 inch FOA 450 over 500 Lbs. coilovers w/reservoir (too bad they're building caught on fire); custom coilover mounts using the top-hat from the struts and custom mounts on the axle.
Rear
: OME 891 4Runner springs; JBA lower long arms; JBA (still-noisy) upper links; 10" Bilstien 7100's; limit straps
-Steering: 1990 Ford Bronco II steering box; custom pitman-arm; stock drag-link and tie-rod from the scavenged ZJ; Napa hydraulic hoses; boxed and trussed steering box mount
-Brakes:
Front
: 30" SS braided hoses
Rear
: JBA SS braided lines
-Driveline:
Front
: Custom driveshaft w/ front output yoke from a ZJ transfer case
Rear
: Tom Woods NP242 J SYE (I sent them my original output yoke and they hack'ed and tap'ed) w/custom driveshaft.
Not mentioned above: front long arm cross member mounted in front of the transfer case cross member; have yet to mount the reservoirs for the coilovers; lower radiator hose rerouted up-and-over intercooler/radiator (you may not need to do this); ABS/traction control/cruise control dont function properly because of the pulse signal created by the front axle (if anyone has any input on this would be greatly appreciated
)
All-in-all, I spent about $2000-$2500 to complete the solid axle swap. I pulled the axle myself from a pick-n-pull junkyard which roughly cost $200, Rusty's suspension ~$1200, FOA's ~$700, steering box (junkyard) ~$50. If you need to do the rear suspension, you may add ~$800 but in perspective, wouldn't you do the same to a Cherokee?
The following are some pictures of the libby-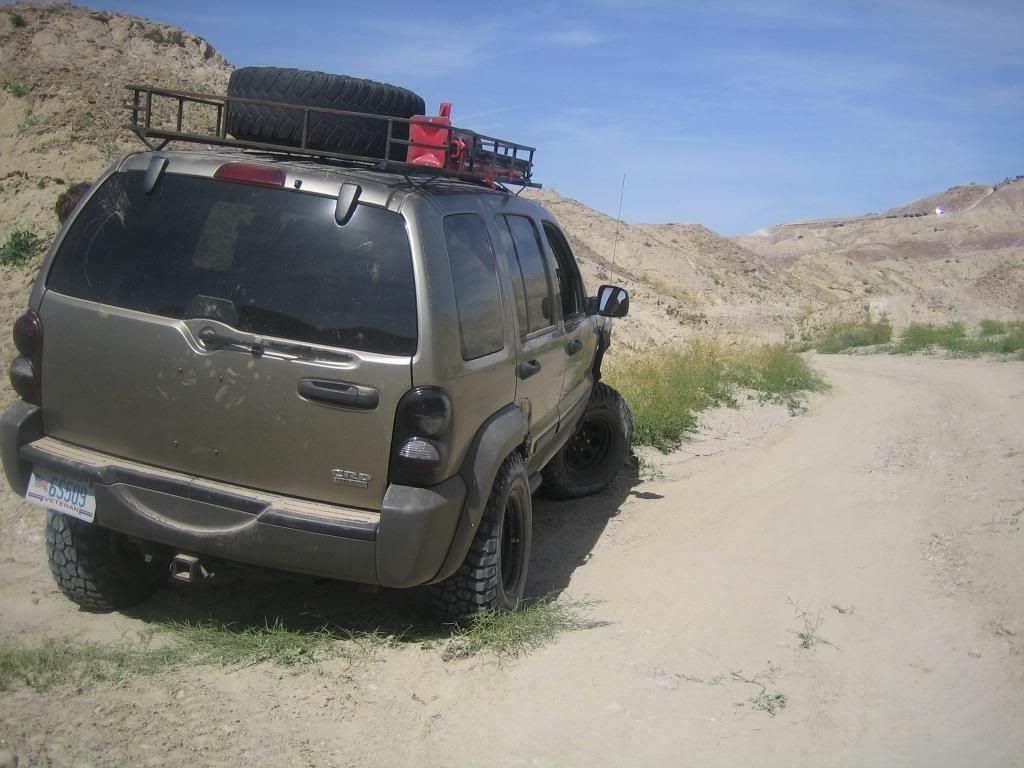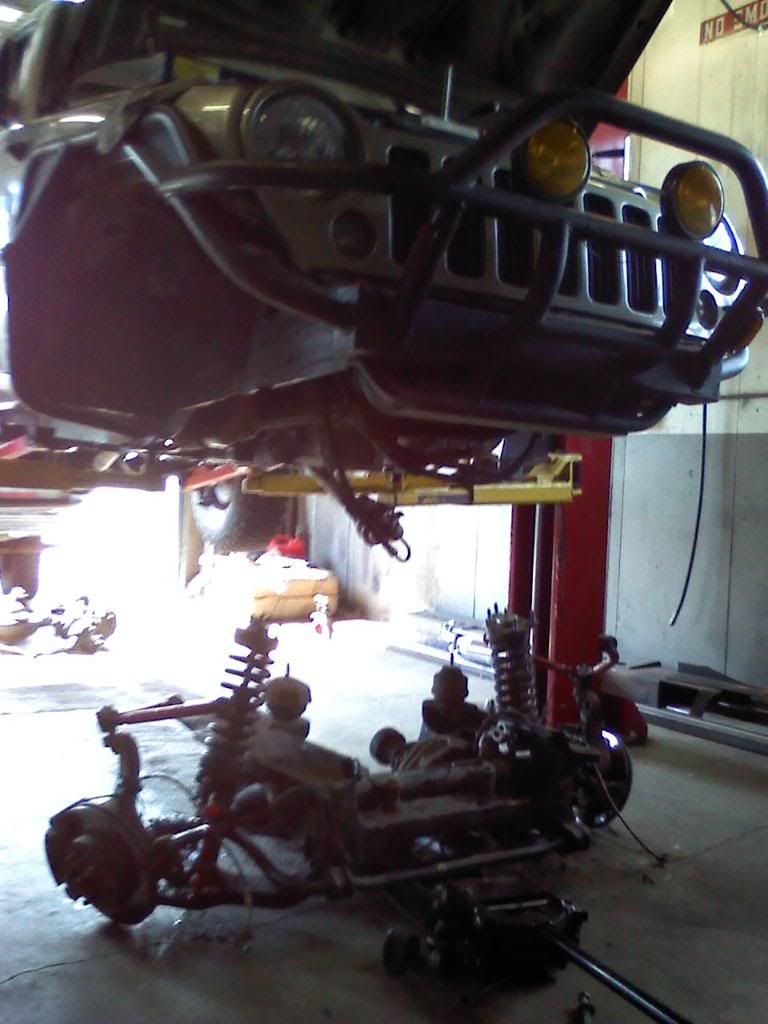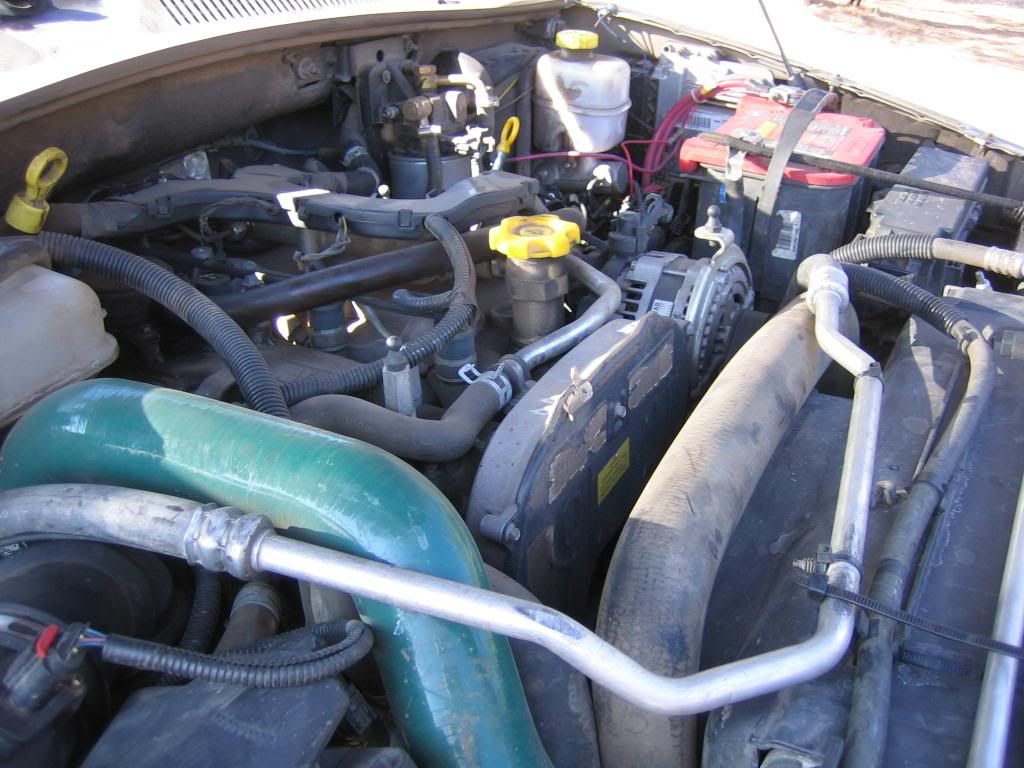 Since completion of the swap, road manners are good with some lean but could be better with help from a sway-bar, articulates with no rubbing or grinding and is absolutely unstoppable. Rides like a couch! See ya at TDS!