Can we please get pics of every SFA's current steering setup along w/ parts used, etc?
I'll start.
Custom made steering tie-rod and drag link, chro-mo tubing w/ WJ OEM style TRE's. (soon to be replaced w/ greasable units)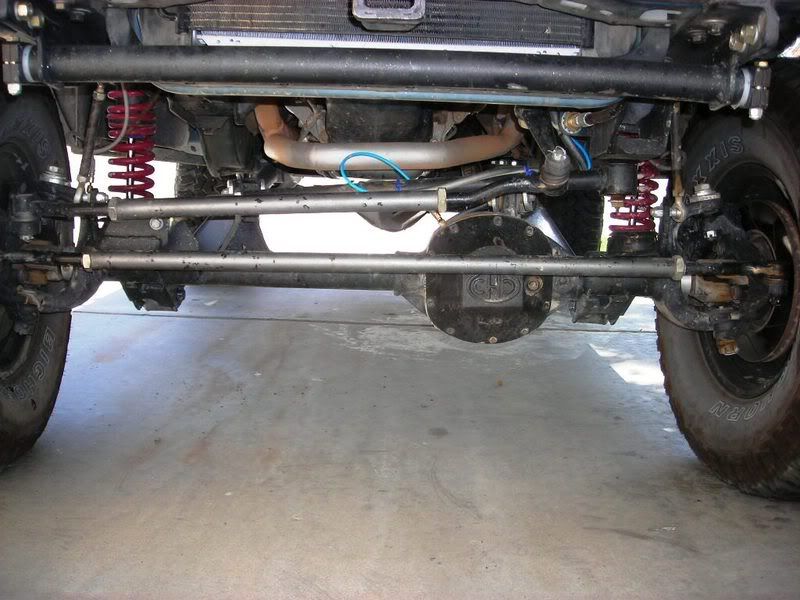 WJ Knuckles w/ TRE's flipped on top for high steer.
steering box, pitman, etc coming soon.....