This is what daylight at its peak looks like in Anchorage, AK in December.
31x10.5. On 15x7 4" BS Soft 8's
Aired to 35 PSI
You
HAVE TO
completely delete the area where the pinch weld lies, completely flat for these not to rub. Depending on your KJ you may also have to fold over your already trimmed (from running your 245/70R17 or 245/75R16) air D-a-m-n right in the front of the wheel well so the extra wide 31X10.5 won't grab after making hard turns (full lock left or right in forward or reverse)
Overall I've driven with Duratracs probably a few thousand miles on a 2013 JK and they are a great performer.
Edit: Back when I first was looking to lift my KJ I used the Limiteds stock wheels with no wheel spacers and ran a 245/70R17 Kumho KL78. After trimming the pinch weld I never noticed they were there at all. I had zero rubbing on my 1.5" OME lift (1.5" not 2.5" with spacers!)
I noticed a power loss when using my 245/70R17's for the first time. But going from those old worn out Kumho's to the Duratracs I haven't been able to notice any additional loss. That being said if you run these, plan on regearing as if you were running 32's.
But as you see in the photos below my KJ is 2.75" overstock in the front and 2.5" in the rear.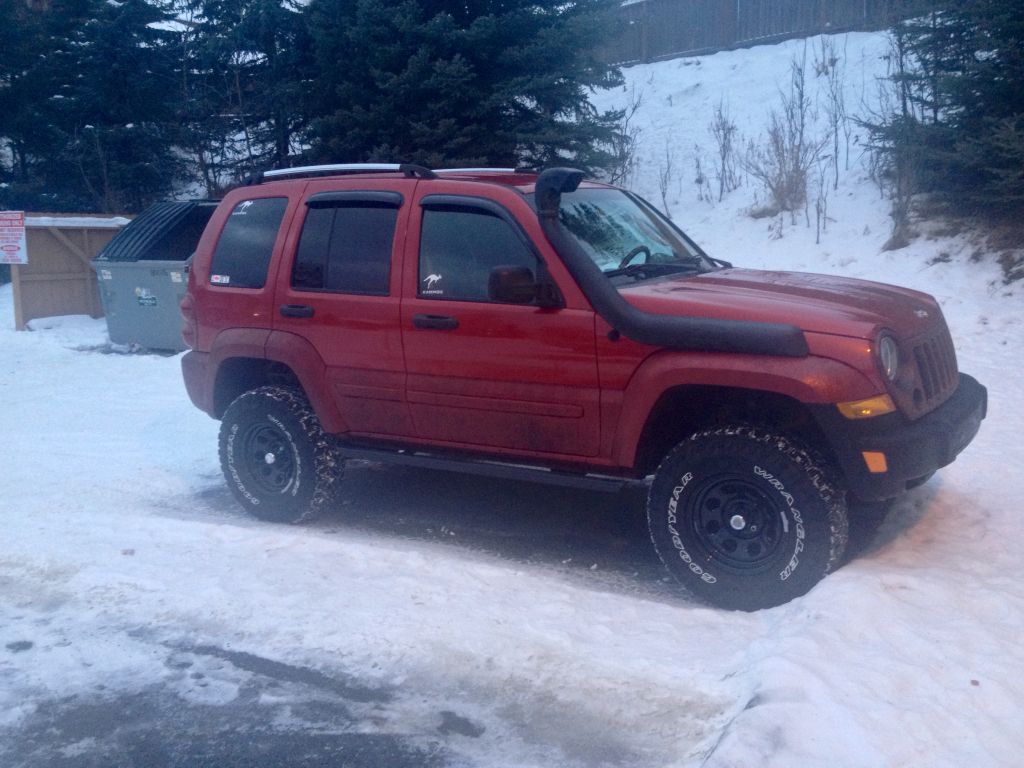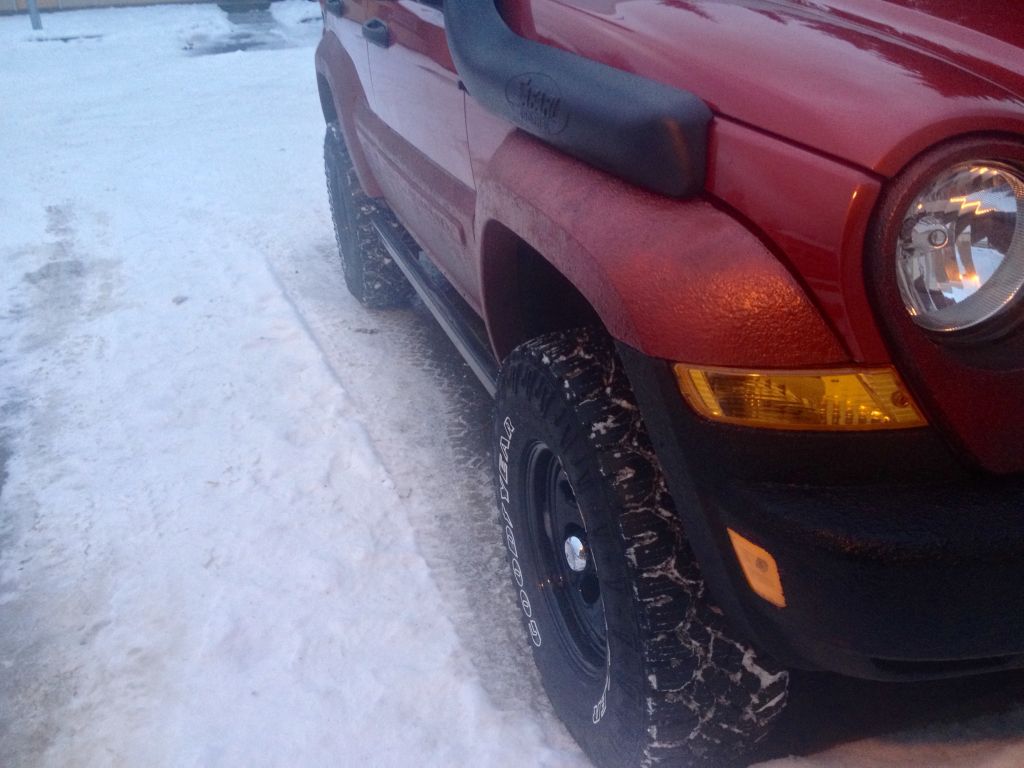 31x10.5R15's are more affordable on average than any 245/75 as well as the wheels being lower in cost.
There is no reason not to run these!