Today I repaired the inner back door. Two things were broken on the same door: the locking mechanism and the window regulator. I got both from different junkyards for about $50 each.
On the way to disassembling everything: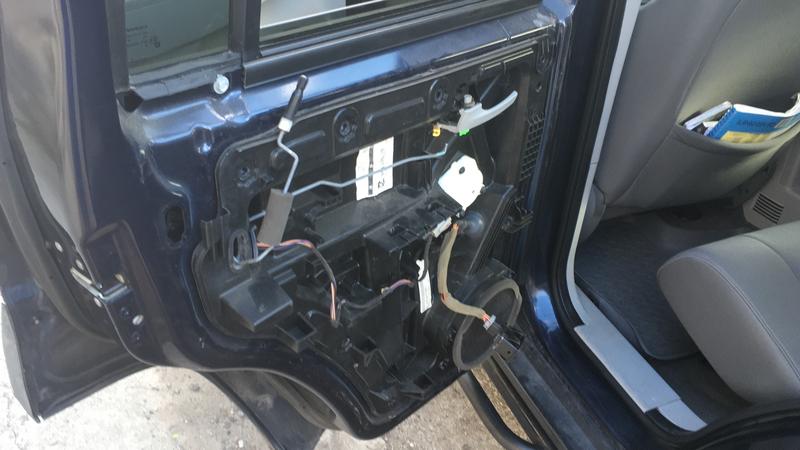 This is the lock actuator. There's a piece missing where the locking rod attaches.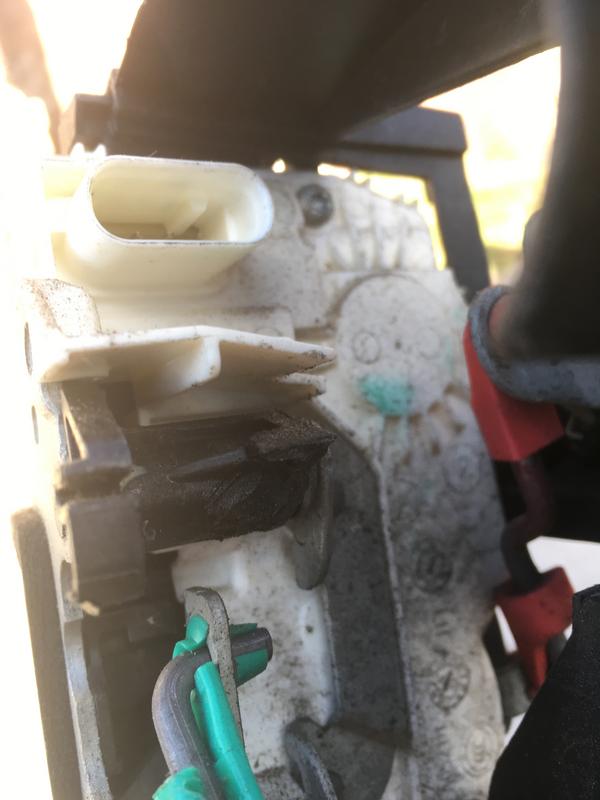 I didn't take many pics during this job, but I got it all reassembled and everything works! Yay for recycled Mopar parts.
_________________
2008 Liberty Sport 4x4 Automatic
Jeepin By Al 4" Lift Kit
Goodyear Wrangler Duratracs 245/75/R16
Full MOPAR skid plates
Rock Lizard Skink Super Sliders
AtTheHelm Front Recovery System
Trailer build thread: viewtopic.php?f=72&t=77997