Looking forward to seeing your new trailer when you end up getting it!
I got my pintle mount from
http://www.etrailer.com
. I got two parts: a receiver hitch insert with a backing plate, and a pintle that bolts on to the plate at the height you want. Because the trailer is high up on 37's you will need to bolt the pintle higher than a normal hitch ball.
Quote:
And a close-up of the pintle hitch and military electrical hookup:
If the trailer still has the stock military electrical setup, you might need to plan on making an adapter before you go that will allow you to connect it to your Jeep's 4 or 7 pin trailer plug. Also, you may need 12 volt bulbs for the trailer's tail lights if they are not LED's. The military electrical is 24 volts, but I believe the LED's can run at either 12 or 24.
I got the military plug end from
http://eriksmilitarysurplus.com
and the civilian pigtail end from
http://www.etrailer.com
. Here is how I made the connector:
Quote:
I got out the soldering iron today and fabricated an adaptor to connect the military trailer's 12 pole receptacle to my Jeep's 4 pole connector. My adaptor consists of a vehicle-side military receptacle and a trailer-side 4 pin adaptor (so I can just plug it into then existing vehicle-side 4 pin on my receiver hitch).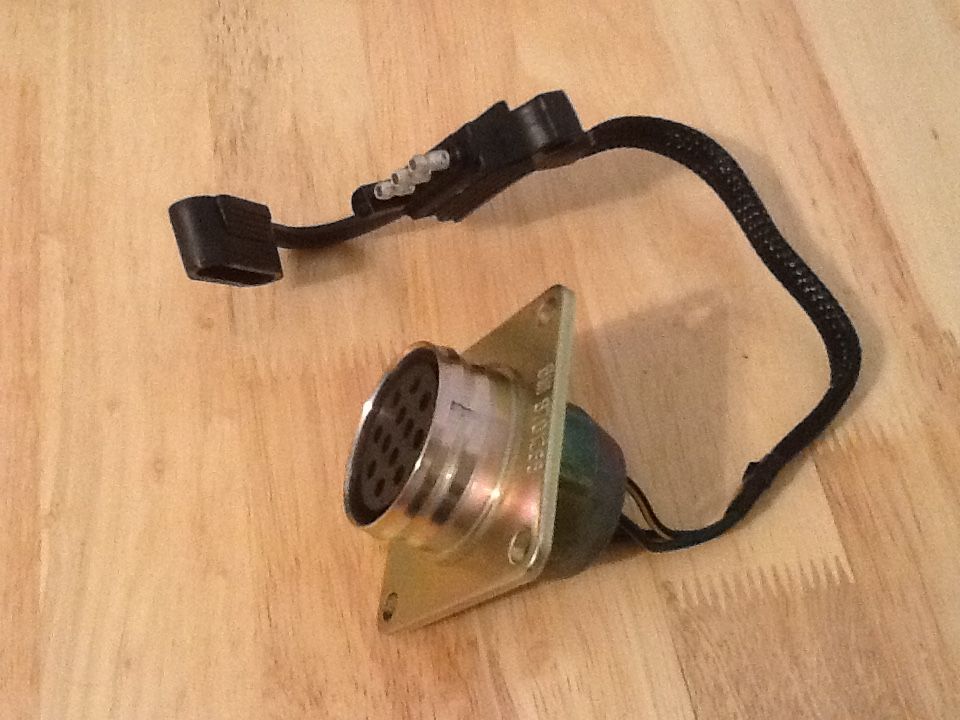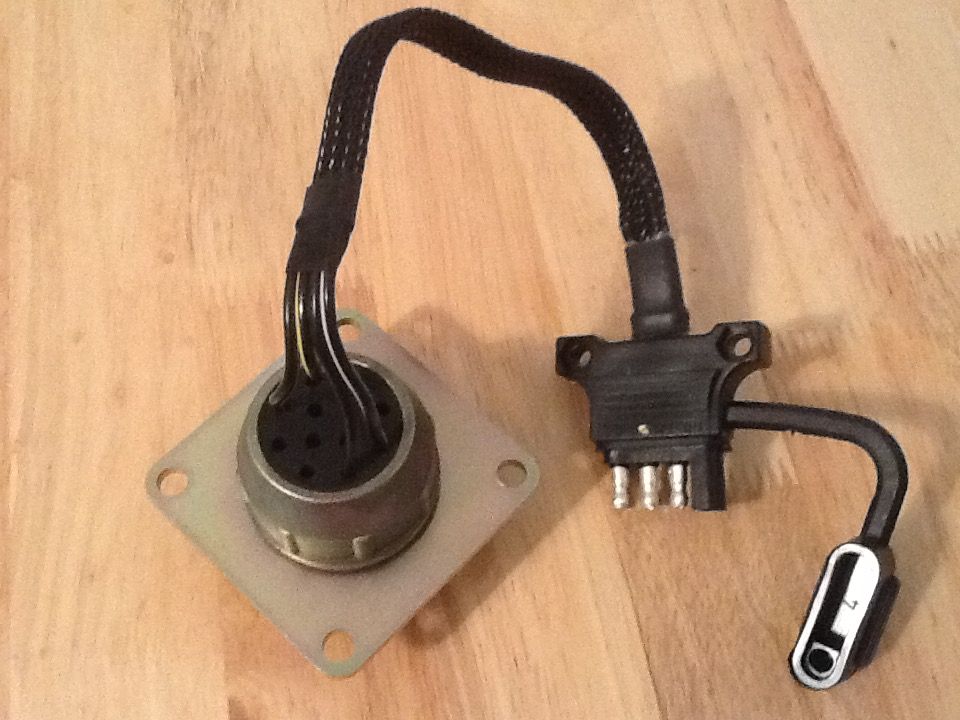 In case anyone would like to make one:
From Texas TT on FJcruiserforums:
http://www.fjcruiserforums.com/forums/trailers-towing-tech/118774-military-civilian-trailer-adapter.html
Civilian......Military.....Function
Green........J.............RH stop and turn
Yellow.......B.............LH stop and turn
Brown........E............Tail/Running lights
White........D & L.......Ground
I verified the above using the trailer's technical manual, downloaded at:
http://www.hummerknowledgebase.com/acc/m101a.pdf
I used D for the ground, after looking at the wiring diagram in the technical manual.
_________________
2008 Liberty Sport 4x4 Automatic
Jeepin By Al 4" Lift Kit
BFG KO2's 245/75R16
Full MOPAR skid plates
Rock Lizard Skink Super Sliders
AtTheHelm Front Recovery System & Roof Rack
M116A3 Trailer build thread: viewtopic.php?f=72&t=77997