Funny you should ask...
I bought a front/rear set for my '05 CRD in November.
Autoanything sale, selling Coverking's "best" neoprene covers @ $175×2, F/R ["normally" $250/per].
I bought the Black/Gray. The Coverkings come with nice rubber mesh anti-slip pads to reduce butt-slippage. Also, a goofy install kit (w/gloves & safety glasses, lmao).
They fit great, look great... but:
- I'm still working on the jeep so can't yet report on driving comfort nor durability.
- THEY SENT ME THE WRONG FRONT-UPPERS AND ARE CHARGING ME $50 TO SHIP THE CORRECT ONE-PIECE UPPERS! They sent the fronts for "removable headrests". I believe the '05's didn't even have that option so I'm po'd that they are charging me ANYTHING to correct THEIR mistake!
Moral:
1. Make absolutely sure that you are ordering the correct covers, paying particular attention to the headrest spec!
2. Open the boxes immediately upon receipt and visually confirm that you received the correct covers!
Although I was only 15 days past their 30-day "unconditional guarantee" (logistics) they wanted to reem me for $50/per side to ship the correct single-piece uppers. I (justifiably) raised hell and they agreed to $50/both. I can live with that.
UPDATE: Full set, installed:
Anti-slip butt-pads: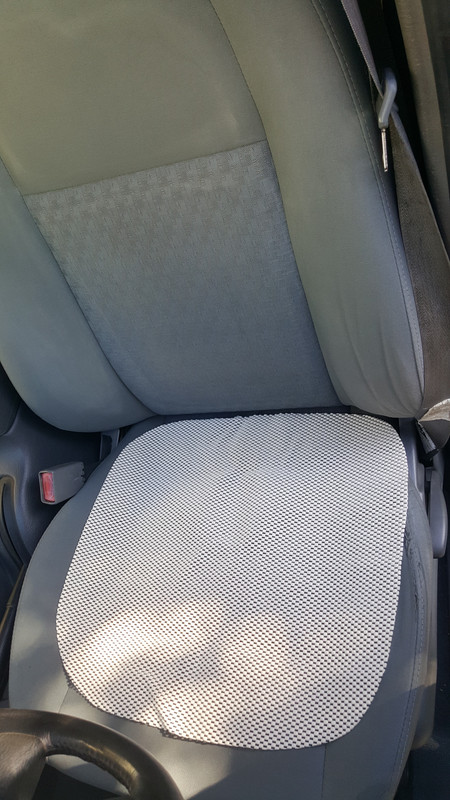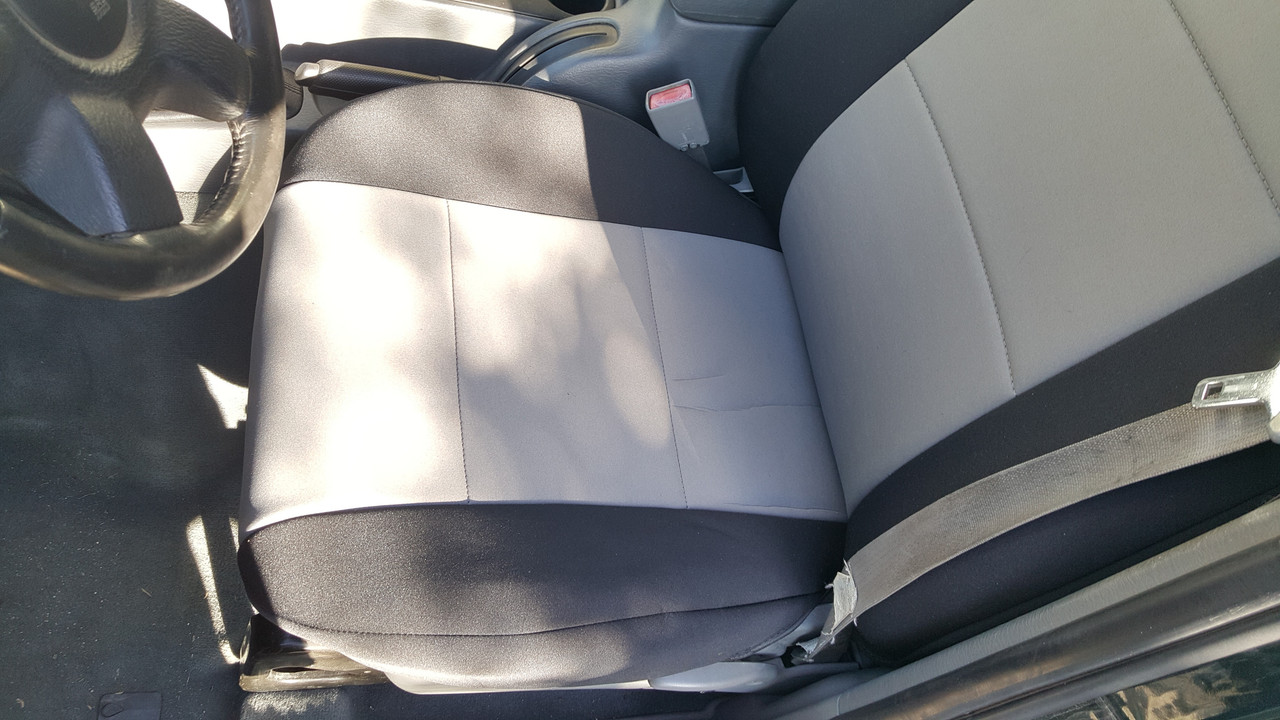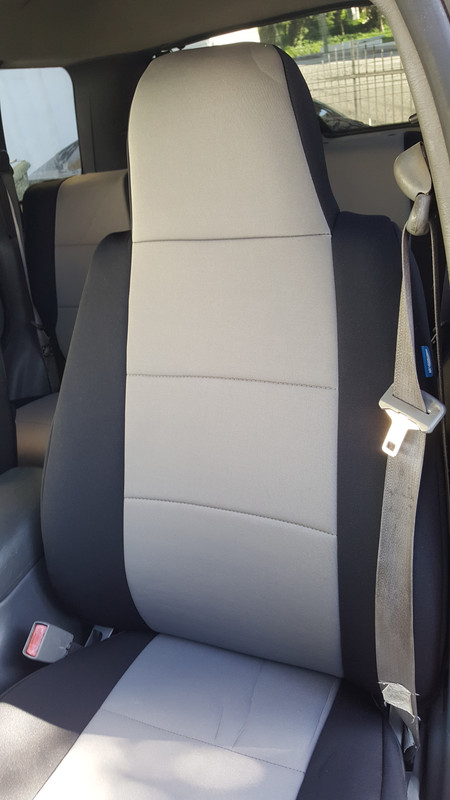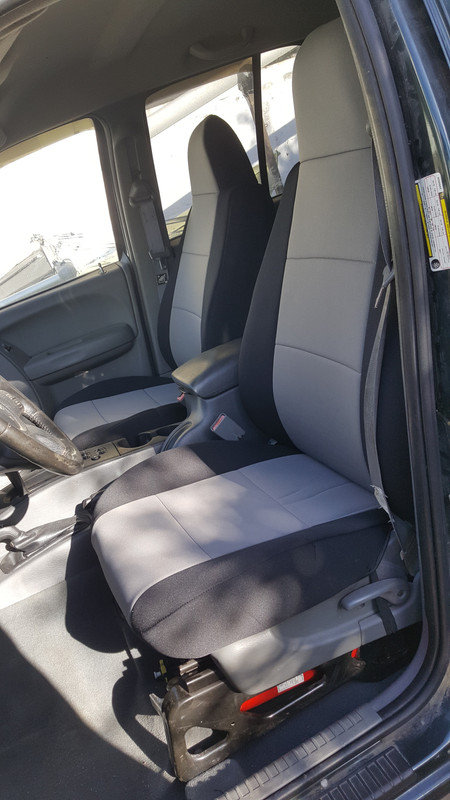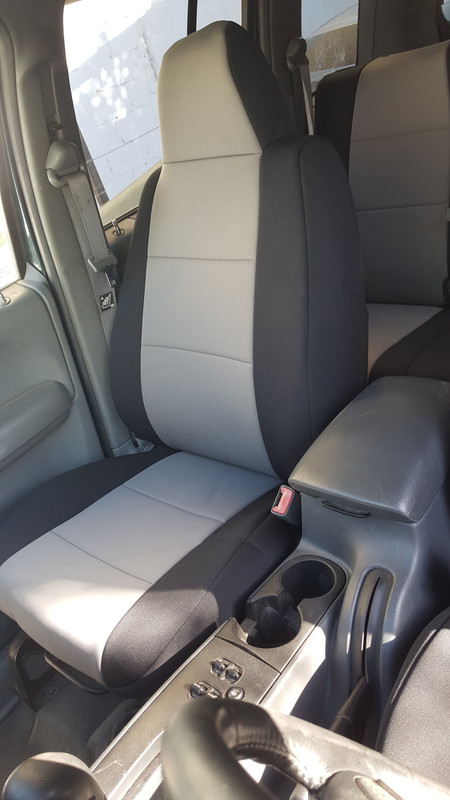 With Back Pockets(!):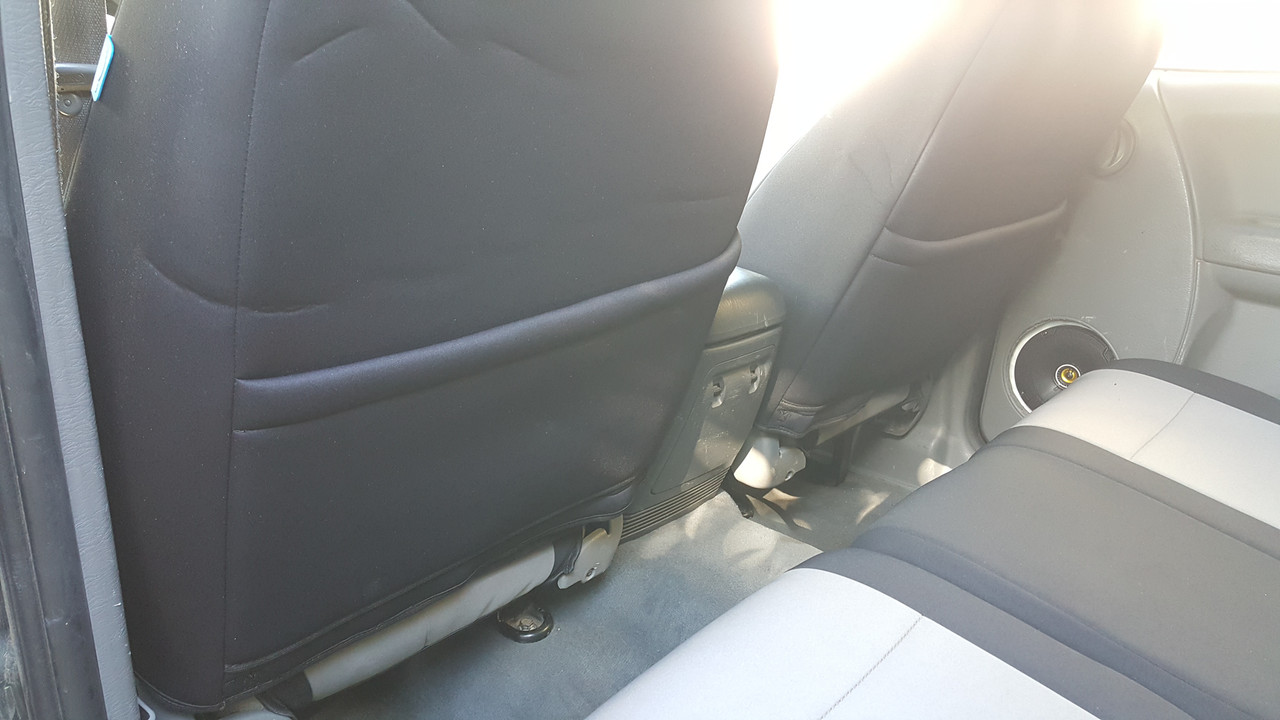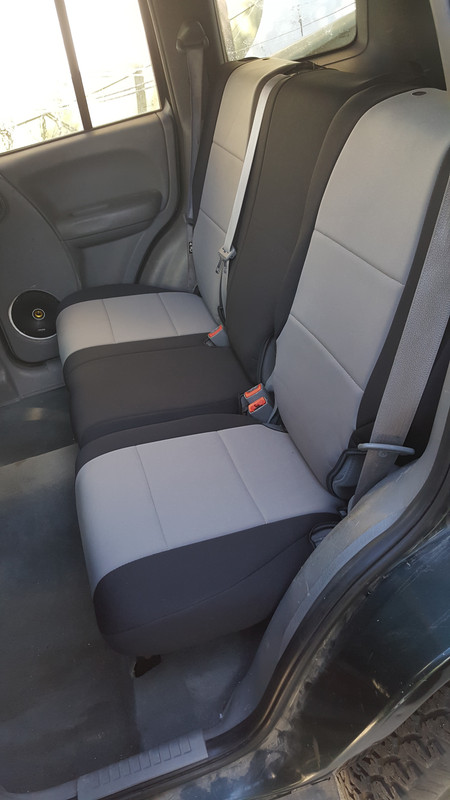 These are thick neoprene, so the jeep is gonna' smell like a wetsuit factory for a spell...
NOTE: They didnt want my 2-piece front-uppers in exchange, so if anybody wants some sweet unused high-quality front seat covers for removable headrests but no bottoms (haha), $50 and their yours.