sleeve84028 wrote:
Right, but this could possibly be the car Lotus will sell in the USA.
Mmm, like what? They have many dealerships in the US. Just go to
http://lotuscars.com
and plug in your zip code. Just a taaaaad on the expensive side for me though
This is more like it for me: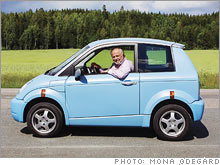 In all fairness, this guy's been doing this forever (20 years?):
http://crave.cnet.co.uk/gadgets/0,39029 ... 815,00.htm
but he might have hit upon something great this time.
His website is here:
http://www.rqriley.com/xr3.htm
OK sorry, this is getting OT