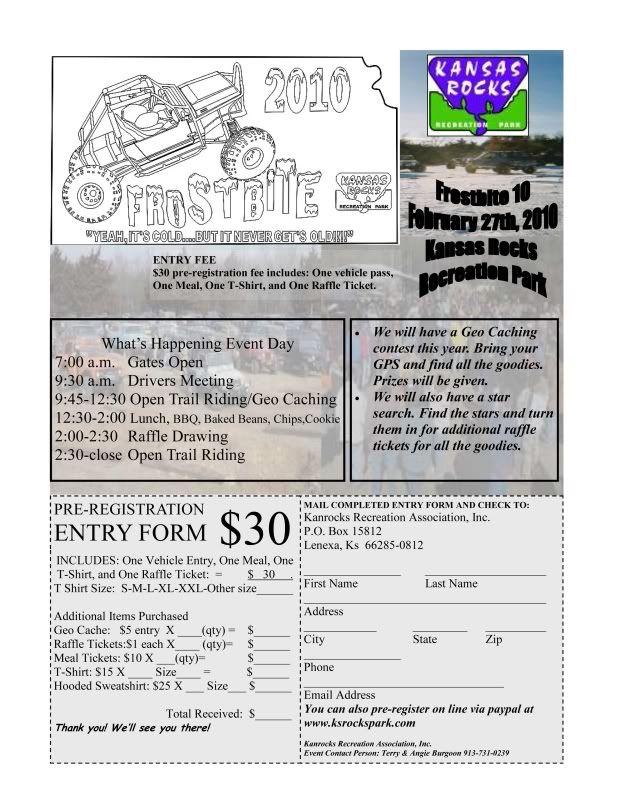 It's that time of year again when we are getting geared up for the super Frostbite Event. Come join us on Feb 27th for the 2010 Frostbite event at Kansas Rocks Recreation Park. We will have Geo Caching again this year, along with a Star search. Stars will be placed throughout the park in various locations. Find them, bring them back and trade them for additional raffle tickets for our huge array of goodies. We will have BBQ pulled pork and beef with baked beans and hot baked potatoes for lunch. Registration deadline is February 7th. This year's registration includes a vehicle pass, a meal, a shirt and a raffle ticket for only $30. Additional items are available for additional cost.
Don't wait till the last minute to get registered. DO IT NOW!!!!! Hope to see everyone there!
Parakeet
_________________
Oh MAN I got NATURE on my Jeep.
05 KJ Renny that took the bad economy bullet
89 XJ that thinks tax time is Christmas
I will have another KJ I promise.