Install of functional hood louvers/vents on Jeep CRD. All metal louvers held on by 3M double sided tape.
They also have available metal louvers in many different sizes with holes for screws, pop rivets, or stick on etc...
Personally I like the clean look of no fasteners.
Louvers by "Run Cool Hood Louvers"
http://hoodlouvers.com/
Click on Link to View Slide Show of Hood Louvers install:
https://documentcloud.adobe.com/link/track?uri=urn%3Aaaid%3Ascds%3AUS%3A5382ce77-64b6-4144-a236-084aafe54b25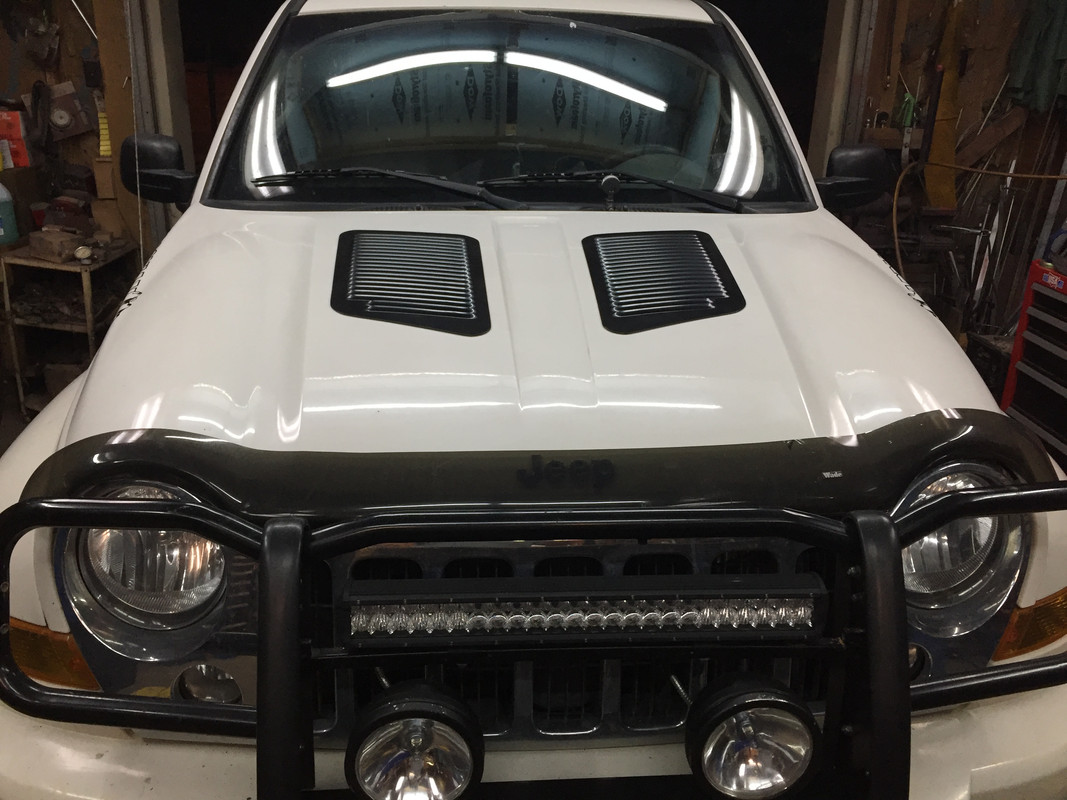 ------------------------------------

_________________
Supporting Vendor and Moderator of LOST
05 Jeep Liberty CRD Limited

Ironman Springs/Bilstein/Shocks
Yeti StgIV Hot Tune
Sasquatch BatteryTray
No FCV/EGR
Samcos/ProVent
SunCoast/Transgo
Carter Intank-pmp
2mic.Sec.Fuel Filter
Flowmaster/NO CAT
V6Airbox/noVH
GM11 bld.fan/NAPAHDClutch
IronrockArms/wwdieselMount