In case anyone needs this information.
Measured the factory Mopar replacement Rear Lower Control Arm sent for the recall.
Center to center of eye, 17 5/16" as pictured below.
IronRock sales some adjustable rear lower control arms for the WJ, they are adjustable for Length range 15 3/4" to 19 3/8"
Fixed on one end, adjustable HEIM Joint on other end.
Would have to figure out how to mount the sway bar to them. (weld on some mounting plates?)
This option would allow more pinion angle adjustment for lifted vehicles along with some tracking adjustment if needed.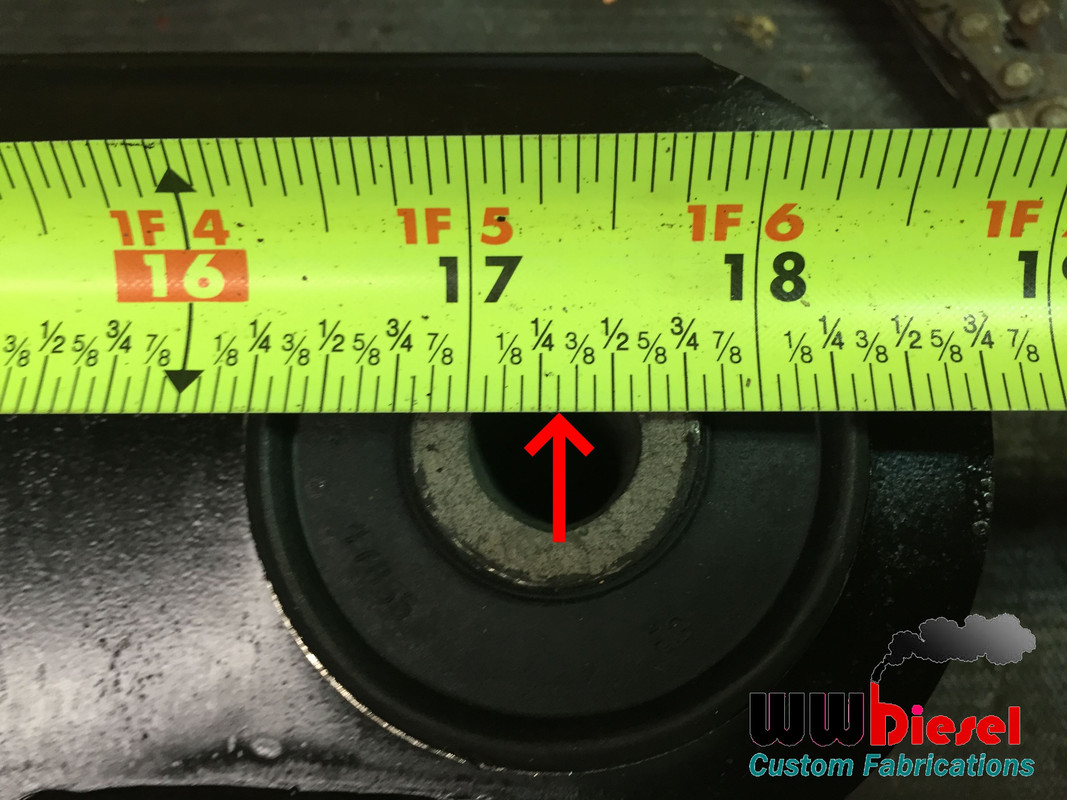 _________________
Supporting Vendor and Moderator of LOST
05 Jeep Liberty CRD Limited

Ironman Springs/Bilstein/shocks
Yeti StgIV Hot Tune
Sasquatch BatteryTray
No FCV/EGR
Samcos/ProVent
SunCoast/Transgo
Carter Intank-pmp
2mic.Sec.Fuel Filter
Flowmaster/NO CAT
V6Airbox
GM11 bld. fan/NAPA HDclutch
IronrockArms/wwdieselMount