vigreen wrote:
Does any one have information on the CAT 2 Fuel Filter? Where do I get one?
There are NO CAT 2 fuel filter available that I am aware of will replace and screw onto the OEM fuel filter head.
To install a secondary 2 micron fuel filter:
First, you must have an intank fuel lift pump installed or at a least an inline fuel pump (
least prefered
) to be able to install and run a 2 micron fuel filter.
The duel fuel filter configuration utilizes the stock OEM water separator filter and a secondary 2 micron filter for final filtration before fuel enters the CP3 injection pump.
The duel filters provides the ultimate protection for the expensive CP3 injection pump as well as the four fuel injectors.
I can provide a kit for installing a 2 micron secondary fuel filter which has everything included for installation including a custom mounting bracket as pictured below.
PM if interested.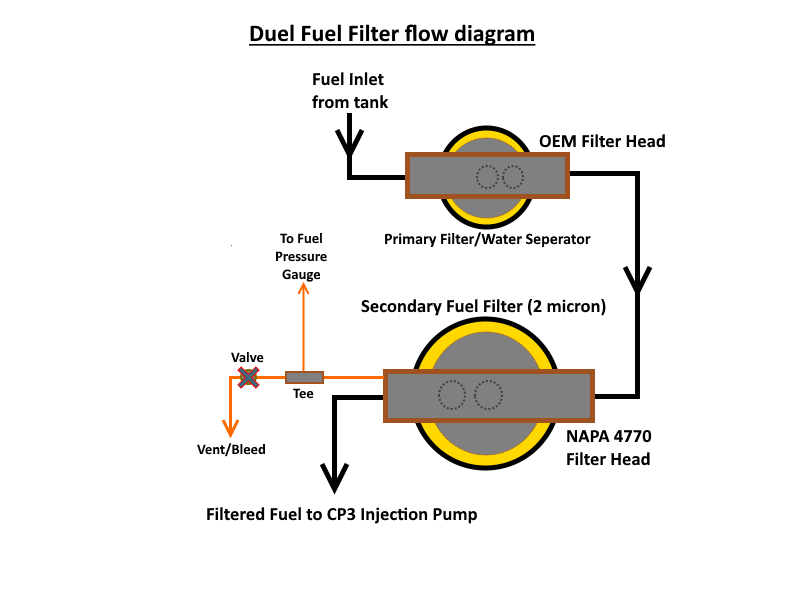 2 MICRON SECONDARY FUEL FILTER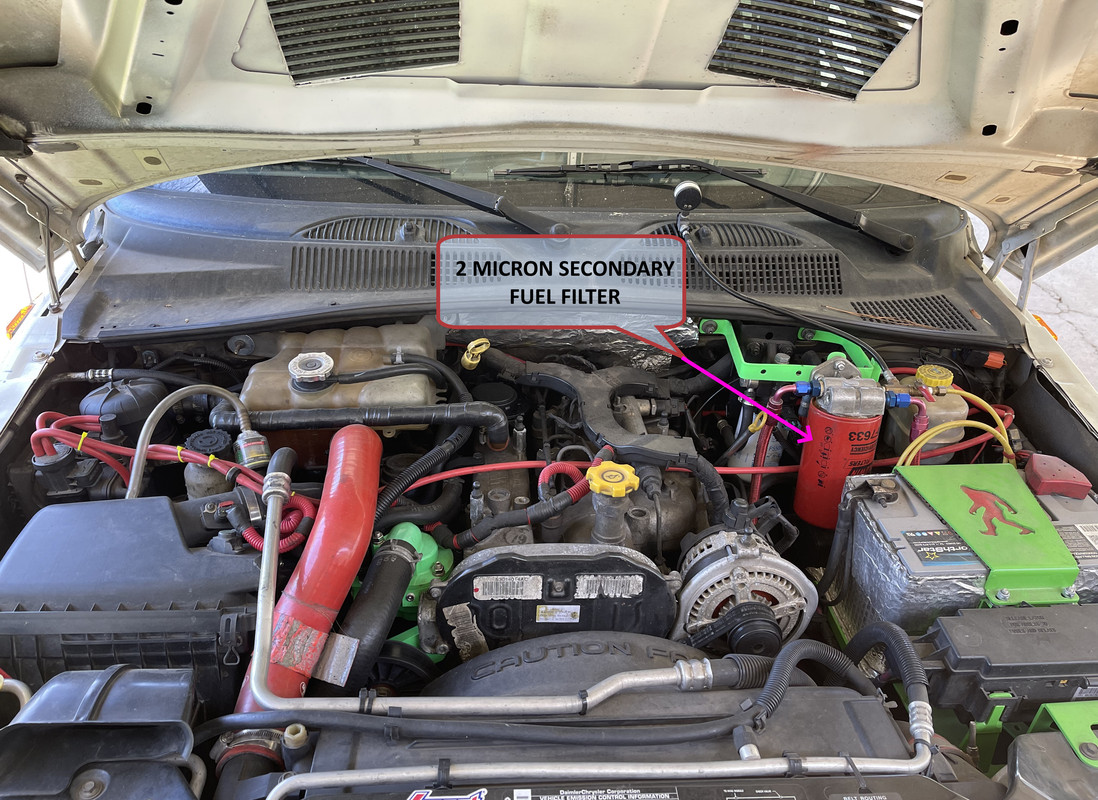 _________________
Supporting Vendor and Moderator of LOST
05 Jeep Liberty CRD Limited

Ironman Springs/Bilstein/Shocks
Yeti StgIV Hot Tune
Week's BatteryTray
No FCV/EGR
Samcos/ProVent
SunCoast/Transgo
Carter Intank-pmp
2mic.Sec.Fuel Filter
Flowmaster/NO CAT
V6Airbox/noVH
GM11 Bld.fan/HDClutch
IronrockArms/wwdieselMount
98 Dodge Cummins 24 Valve