So, I thought I'd post up my design and see what kind of feedback I'd get.
First, I carefully measured the KK trunk area, and built a 3D model of the space. Then I designed the trunk box to fit. My own trunk model is sitting behind this KK model that I found online. It looks like it is the right size.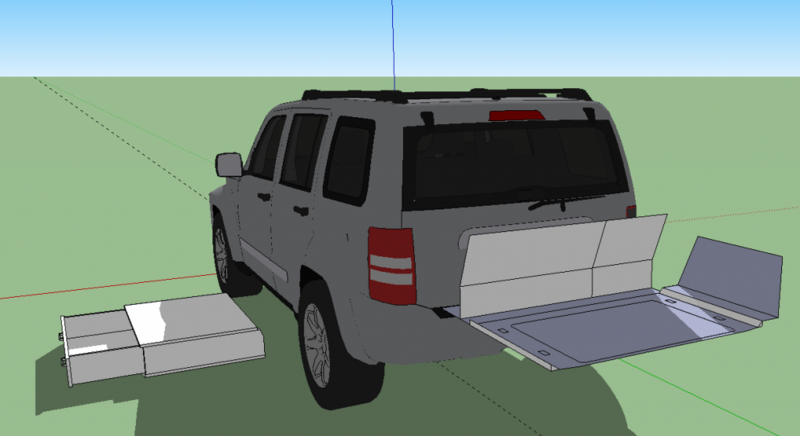 I went for a simple box and drawer design for the trunk box, which is 8-3/4 inches high, with a drawer 6-1/4 inches deep on the inside. It will be built with 3/4 inch plywood or boards for the horizontal parts (like the top & bottom of the box and the components of the drawer itself), and 2x8's for the vertical weight-bearing supports (the sides and inner crossbeam). Here is the model: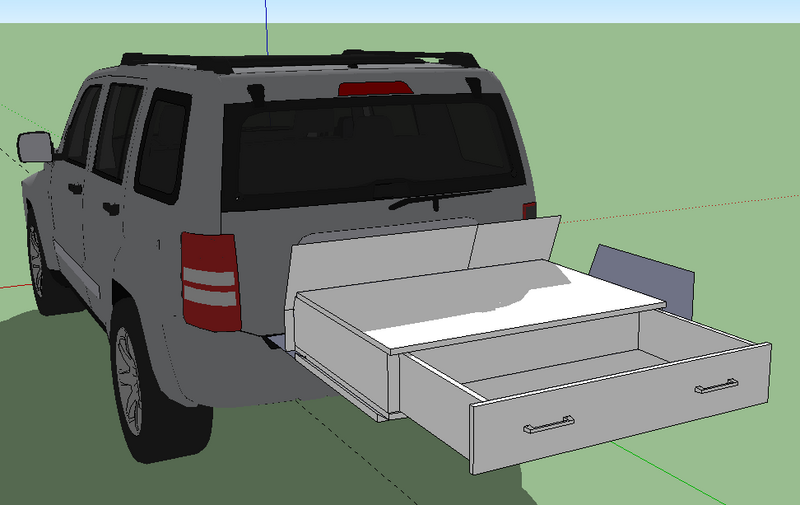 I could have designed the drawer with mechanical slides so that it pulls out more easily, but I decided friction wouldn't be a bad thing because it will help to hold the drawer in place. Also, adding slides reduces the storage space available inside the drawer. I didn't put a latch on it at this point, but may do that once it's built. Here are some other views.
Drawer closed: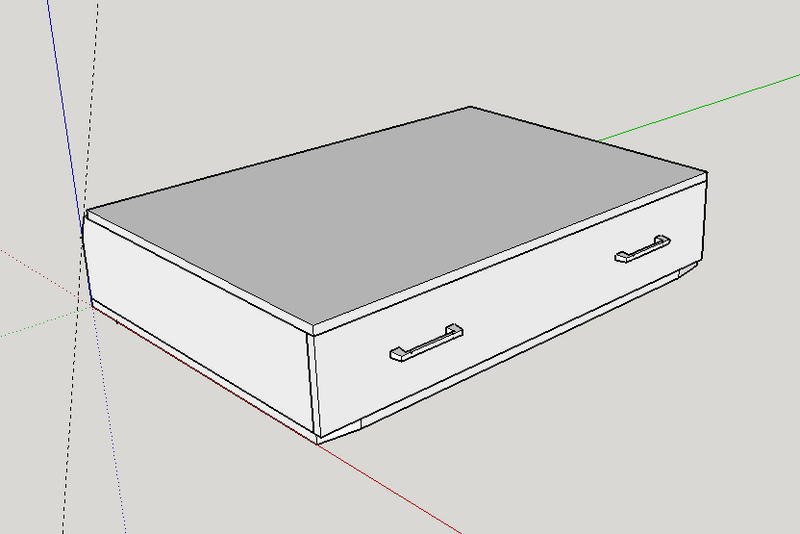 Drawer open: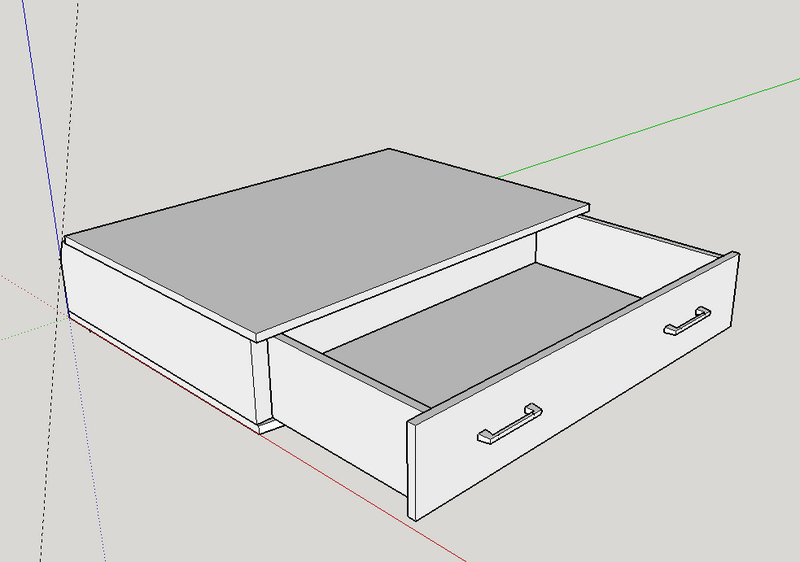 From the back seat. The 7 inch deep cubby can be accessed by folding the rear seats forward.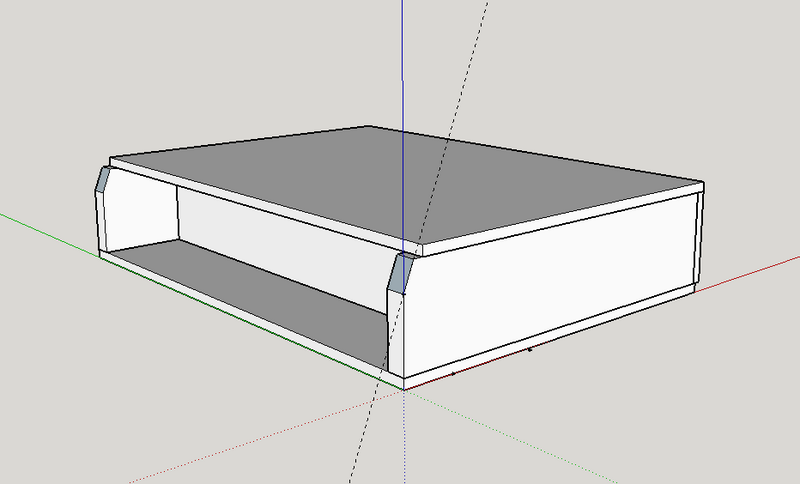 Box sitting in the trunk space, closed: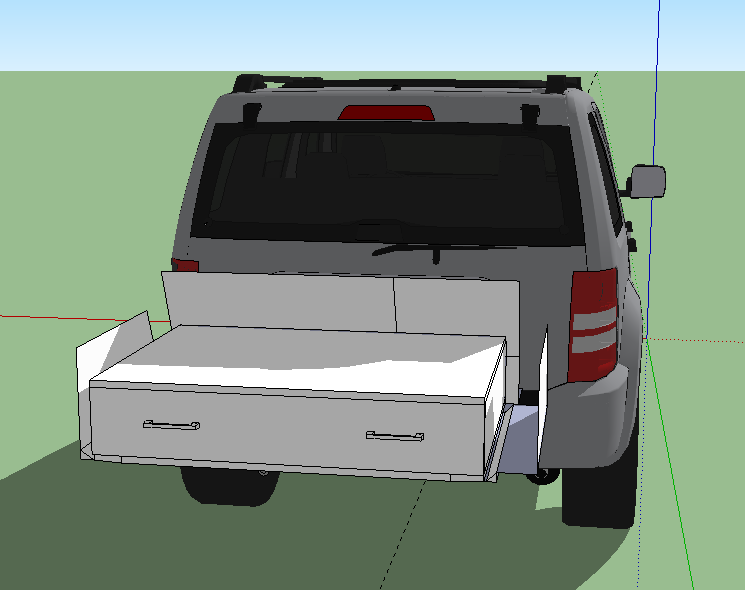 Box sitting in the trunk space, open: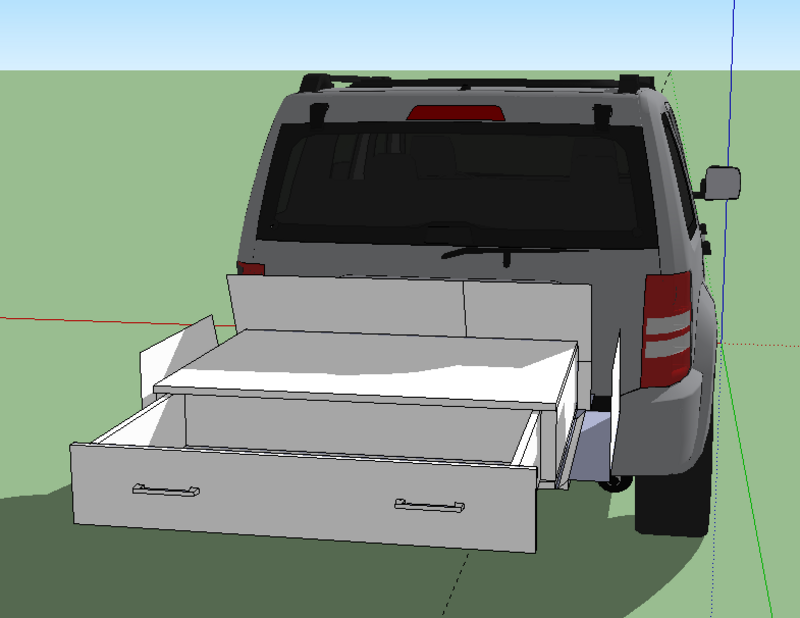 So, the next task is to figure out how much lumber would be needed and to actually build this thing, and how much that will cost.
Let me know if you have any suggestions/feedback about the design. Is it a good useful height for the gear we carry? Would you like to see a full floor extending to the wheel wells in place of the rectangular top? Should the drawer have partitions inside to keep items from shifting around, or would that make it less useful? Would it be better to have drawer slides?
Sketch-up is a fun little program! I can see how I could use it to design furniture, a shed for my yard, Jeep bumpers, or even a teardrop camper!
_________________
2008 Liberty Sport 4x4 Automatic
Jeepin By Al 4" Lift Kit
BFG KO2's 245/75R16
Full MOPAR skid plates
Rock Lizard Skink Super Sliders
AtTheHelm Front Recovery System & Roof Rack
M116A3 Trailer build thread: viewtopic.php?f=72&t=77997