Here are some pics from my first MAP sensor cleaning procedure (the linked thread in the original post is 10 years old and the pics no longer appear). If you haven't already read through the original post in this thread, do that first!
On my 2006, the MAP sensor is held in place by a single T25 Torx bolt. To gain access to the bolt, I lifted the plastic wiring harness rack off of its mounting studs and moved the whole rig toward the front of the engine. It doesn't take much.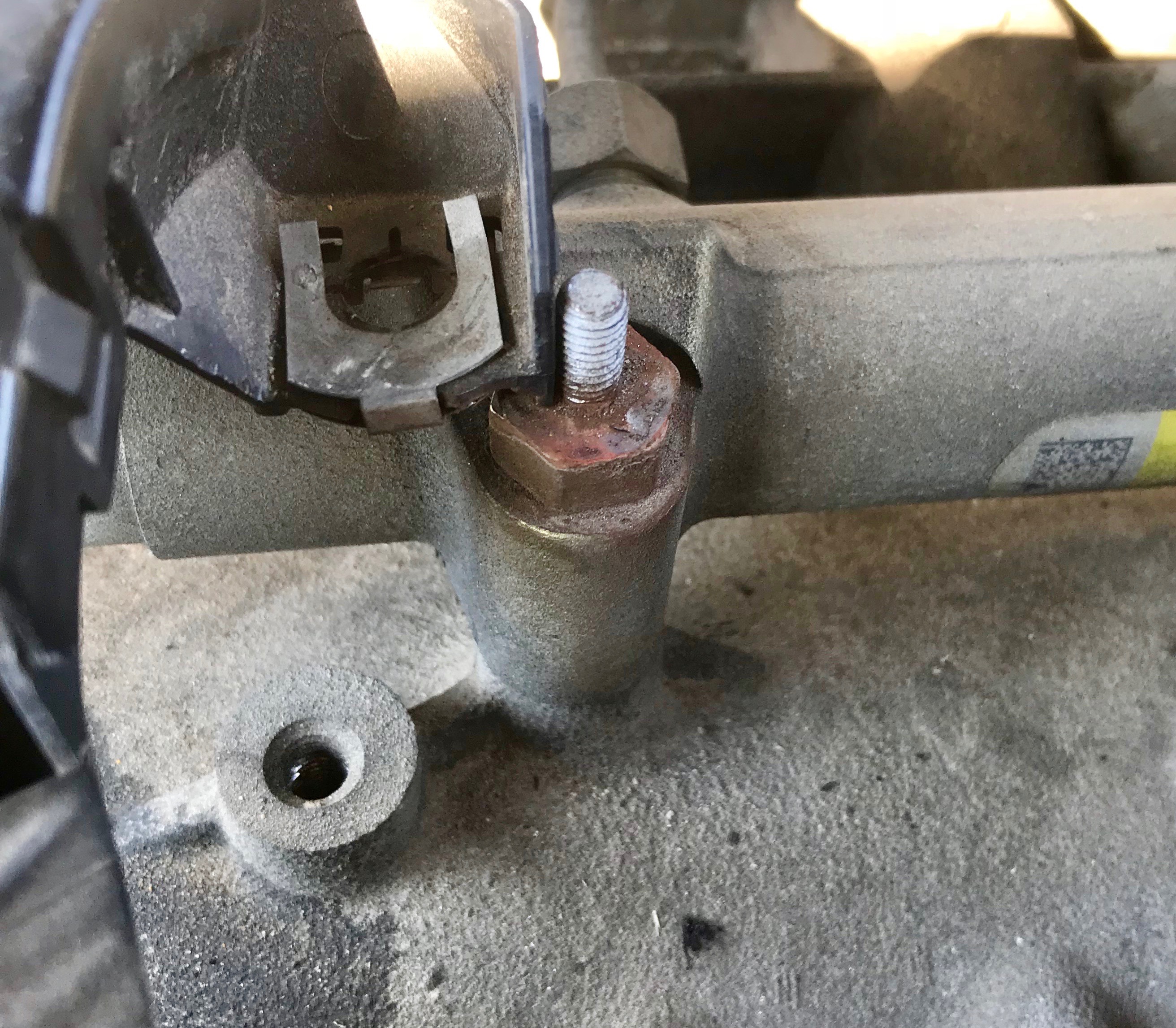 Here's the dirty MAP sensor. This is at 150k miles, but I did the Green Diesel upgrade at ~115k when I originally bought the vehicle. No telling how long it's been clogged like this.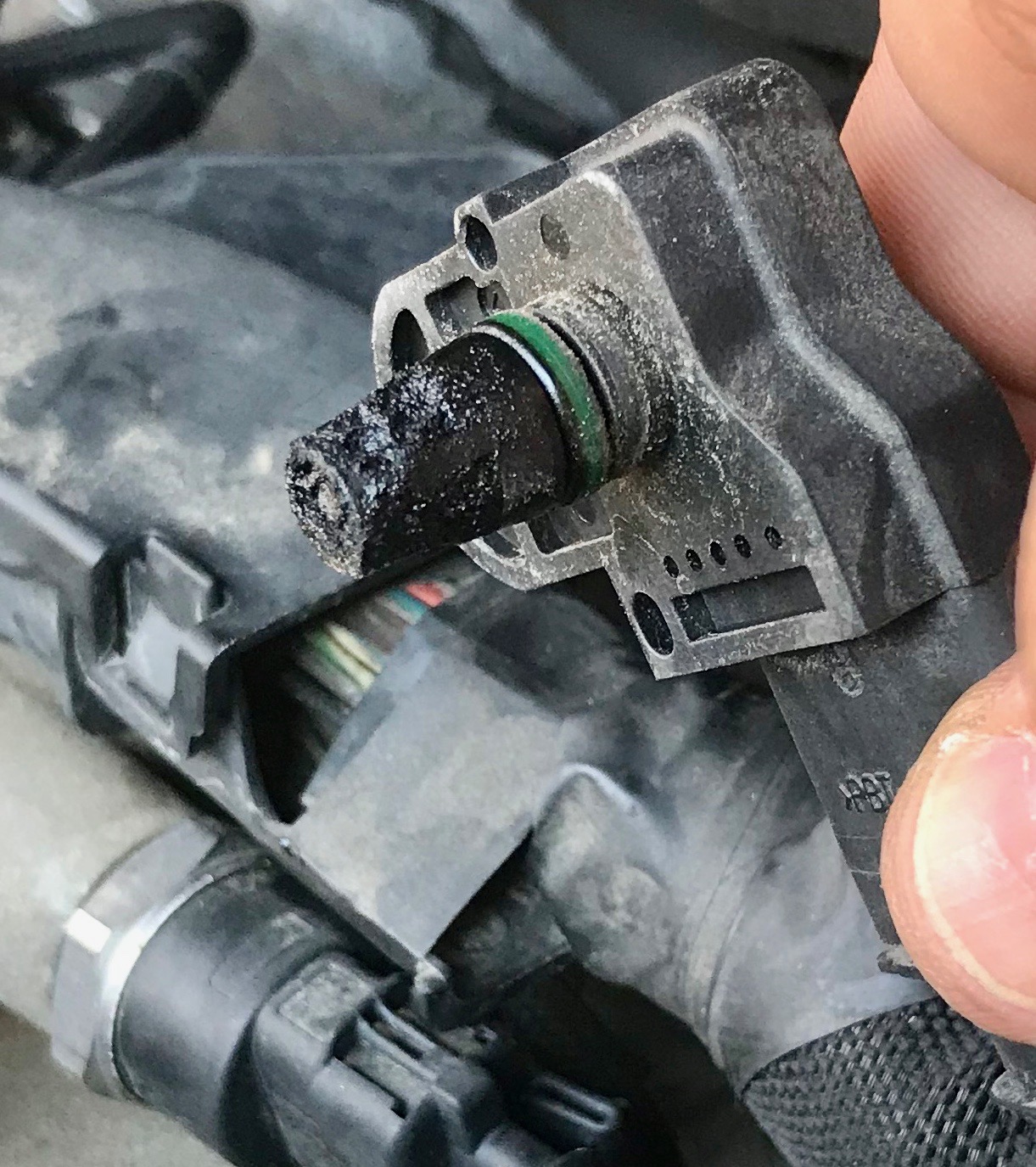 I used PBlaster and a toothbrush to clean the gunk out of the sensor. Here's what it looks like (relatively) clean.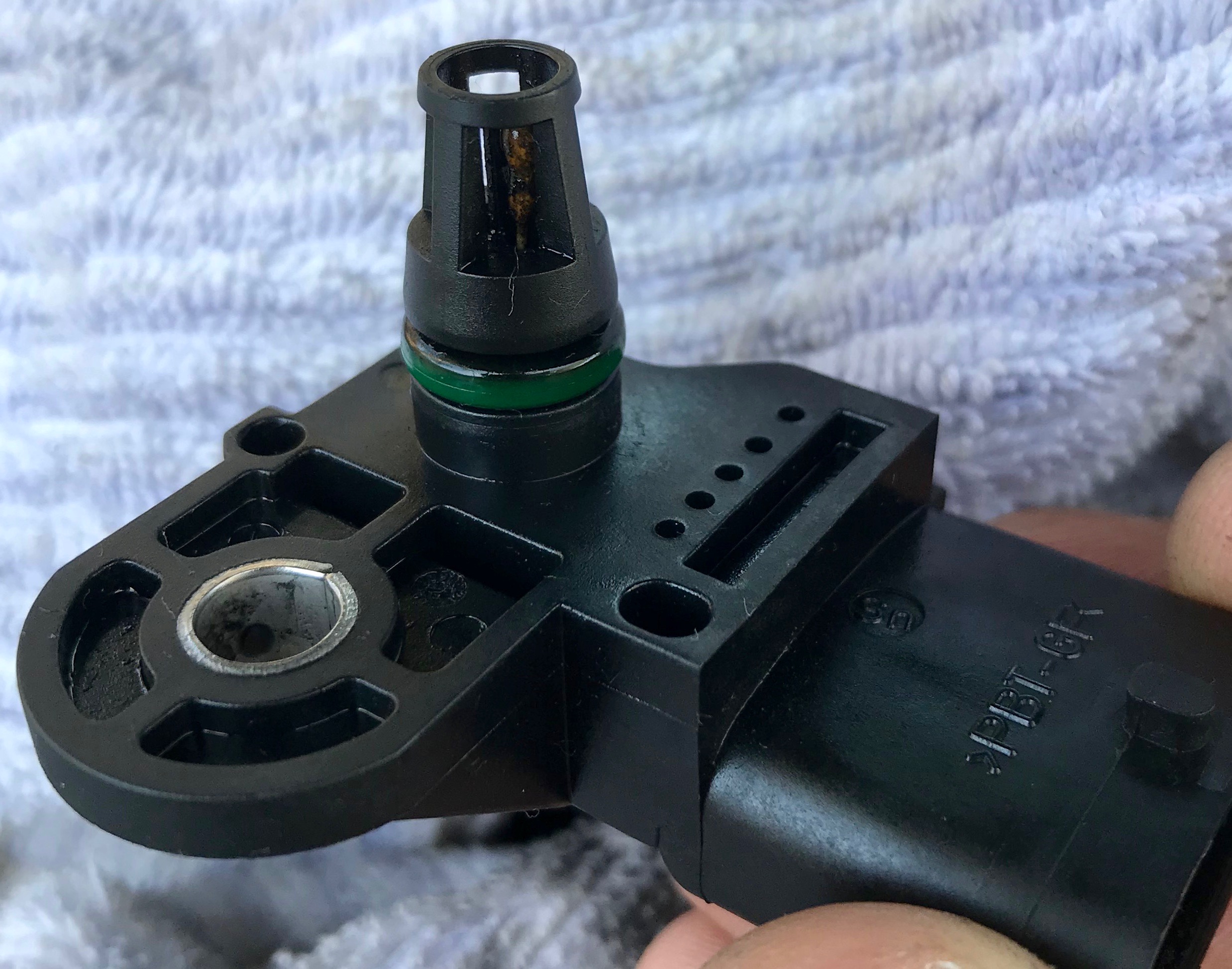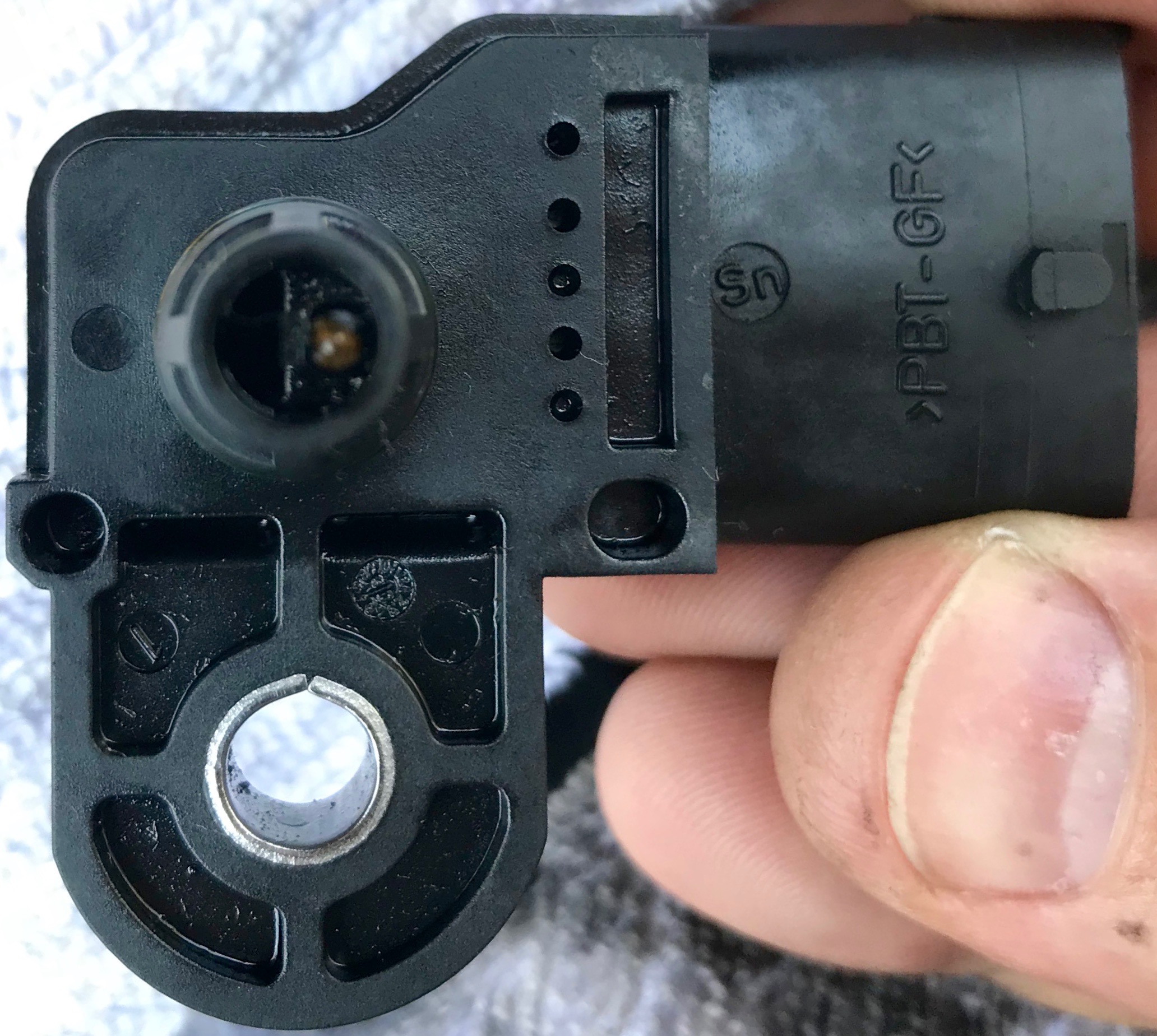 And here's a shot of the label, for cross-referencing.