Yep this time I am going to go through with it. My Blue 03 goes into All J's shop this Friday and I will ask them to take their sweet time w/ it. Hopefully I will have it back in a couple months.
Here is a brief history of my KJ:
Brand new, one of the 1st trips in the dirt.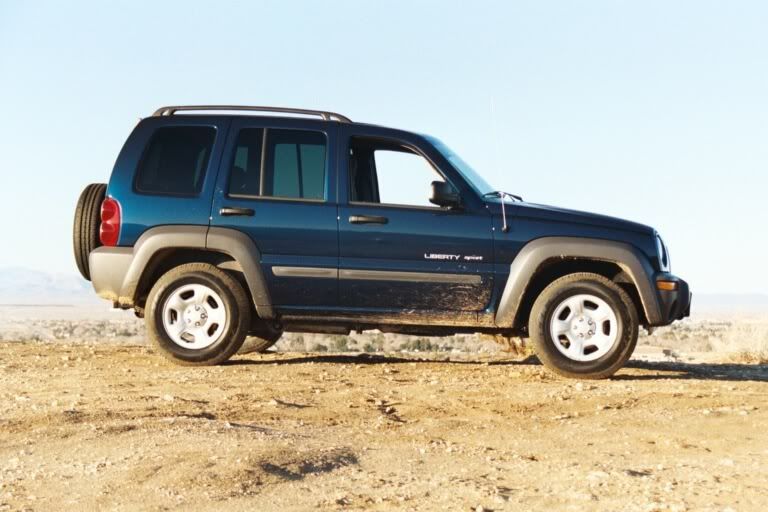 A couple days and 390 miles on the OD later at All J's OLD shop 3/03.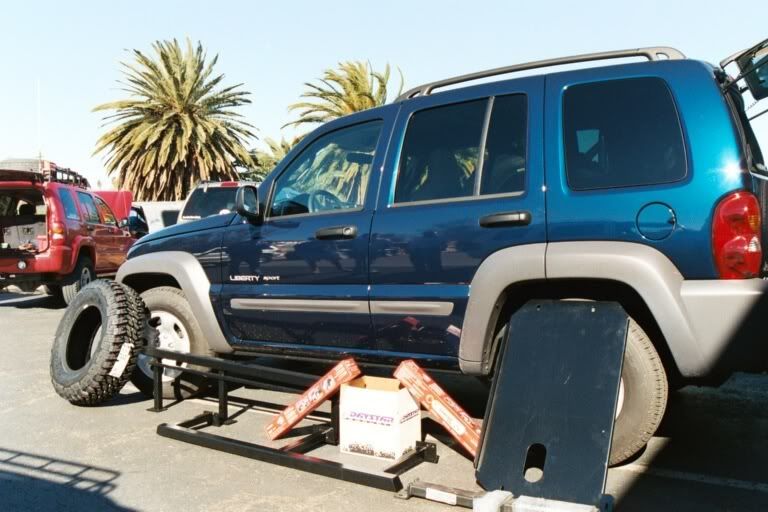 Daystar 2.5" lift w/ Ranchos, skids, bars, etc. ready to rock.
The next phase.
I will update this thread w/ pics and info as we proceed. I will start w/ this pic of a pile of parts: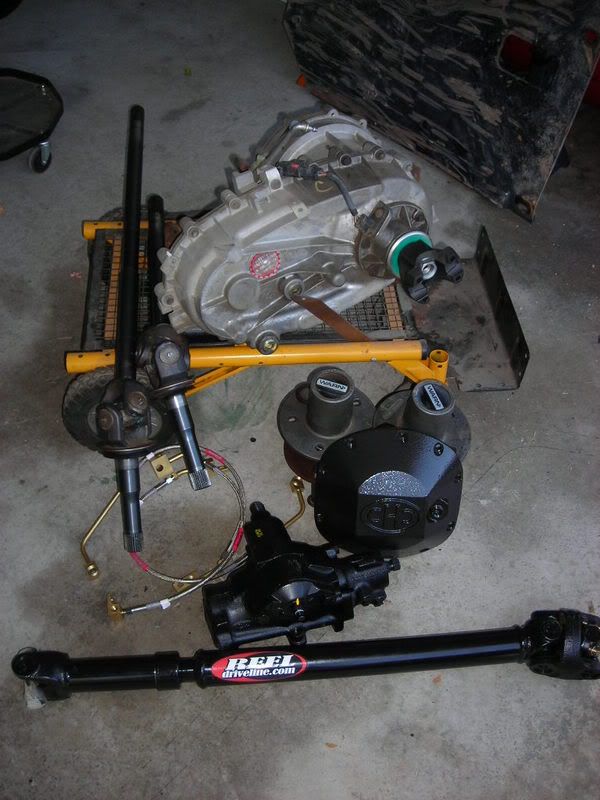 In the pic is the Rubicon, NV241OR 4:1 transfer case, a JE Reel driveshaft, (still need another one)Warn locking hubs for HPD30, alloy axles w/ CTM joints, Crane D30 cover, extended brake lines, and steering box.
I will try to get a pic of the axles at the shop this weekend.
The front is a XJ HPD30 that will be stuffed w/ ARB, 4.56's, the above axles and locking hubs, WJ knuckles w/ high steer and big brakes w/ slotted & cryo'd rotors w/ performance pads. The D30 also has a relocated track bar bracket, relocated/lengthened sway bar mounts, adjustable upper ball joints, axle tube seals, etc.....
The rear is a D44 from a TJ that wil have all custom brackets, discs w/ slotted rotors, currently a Detroit locker w/ 4.56's, (might have to go to an ARB) alloy axles, etc........
My hope is to get up to the shop at least weekly to see the progress and lend a hand assy some of my components such as the axles. I will take a lot of pics and keep this thread going. I am also keeping a detailed record of what goes on and into this build to share w/ others that are considering it. It won't be cheap but it will be what I want when it is done. I can't wait!
Stay tuned....