Well, the rains have started in the soggy Pacific Northwest, so a week ago I ordered the full airbox mod "kit" from
www.moparsupercenter.com
. Grand total was roughly $110 bucks. Ordered online, so service wasn't really an issue... standard USPS shipping kinda sucked (took over a week), but hey, it was cheap. Only complaint on the package was that the mounting bolt for the air dam was not included (I had to scrounge around in the garage to find something that will work.
Anyway, on to the photos....
My wife drove the CRD from Portland to Seattle and back over the weekend, including a couple of hours driving in heavy rain. Here is what the bottom of the airbox looked like 24 hours later...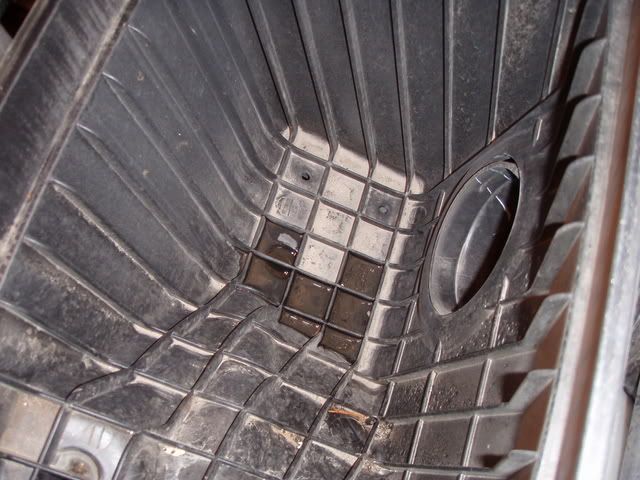 As if that wasn't bad enough, here is what the NAPA Gold filter looked like after just 3,000 miles of use:
Check out the dead bugs and twigs (sorry for the photo quality):
Yikes!
Pulling the old box out was no problem (as others have noted, just loosen the clamp holding your airbox top into the engine air duct, pull it off and set it aside, then gently pull the box bottom out). The new bottom was a bit of a pain, but only because it was hard to align the studs with the grommets in the dark.
Here's the new box with the snorkel in place: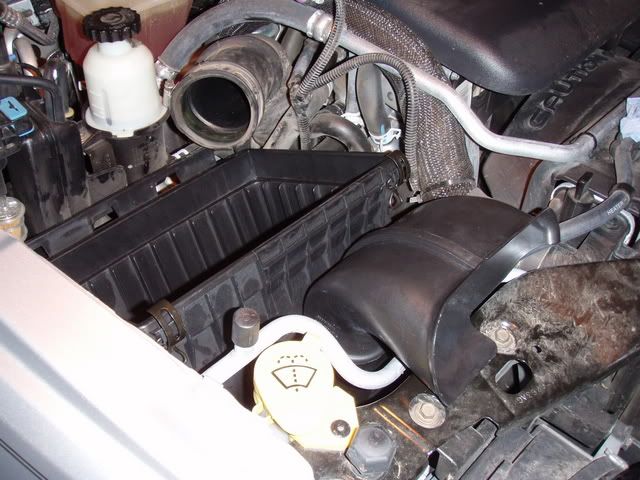 And here it is with the rain shield installed (note the stainless still screw and nylon lock nut holding it on):
All done in roughly 45 minutes (would have been 20 in daylight). First thing I noticed was the ungodly amount of air our little diesel sucks even sitting at idle. Holding my hand in front of the snorkel while the engine was idling, it felt roughly equivilant to one of those cheap dustbuster hand vacuums! Test drive went fine... will monitor the mpgs for any change over the next few weeks.
Final note... question for others who have done this mod... what did you do about the stock air "scoop" located in the grill? On mine, part of the headlight assembly appears to be attached to it. Should I just leave it?
One more question... I've been looking at VW TDI's the last week or so, and it seems VW ships them with both an air filter and a "snow screen" pre-filter on the intake. Given the amount of air our diesel is sucking, I wonder if this might be an upgrade worth considering?