For your consideration, here's info on the two Cummins fuel manager heads, one without lift pump, one with lift pump designed for CRD service - should bolt right up to the KJ mounting bracket - as you can see, they are both top-loaders, thus filter change-out suddenly becomes user-friendly - both are the same unit: the '05 is the factory modification for the in-tank lift pump, also part of the '03-'04 factory upgrade kit - simply add Fuel Temperature Sensor to one of the fuel-return line ports and yer good to go............
Also see here:
http://www.lostjeeps.com/forum/phpBB3/vie ... hp?t=26385
Inlet view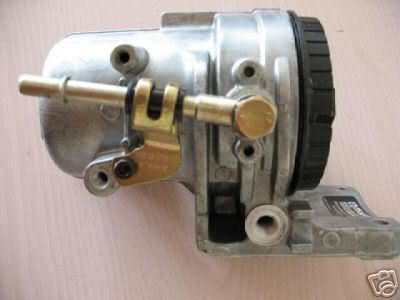 Overall, showing ease of adaptability to KJ real estate
Outlet view, with fuel heater adaptor\connector and WIF draincock. WIF sensor is missing
Interior of both types, filter is resident
Self-explanatory, another option for those wanting an external lift pump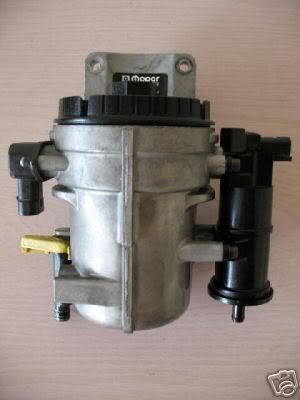 In the last case, might wanna drop the fuel tank, replace the pressure fittings in the supply line with screw-clamped rubber hose to eliminate all possibility of vacuum leaks - requires a.) two fixes: one at the tank module, another in the tank-to-chassis line, or B.) one fix, with longer hose replacing the short adaptor line - that oem two-piece scheme was necessary to satisfy all configurations
FYI - all plastic fuel lines and the tank are anti-static electrically-conductive material, grounded to the chassis thru the various mounting\attaching schemes.
Show'n'tell installation with pics coming to a forum near you.
Contemplate and enjoy, grasshoppers..................