In order to lift my '06 KJ with the Daystar 2.5" poly-spacer coil lift I had to extend the two back left rear brake line manifolds. I got a 1' piece of 1-1/2" hanger angle and marked, cut and bent it to work.
This is the angle marked to cut and bend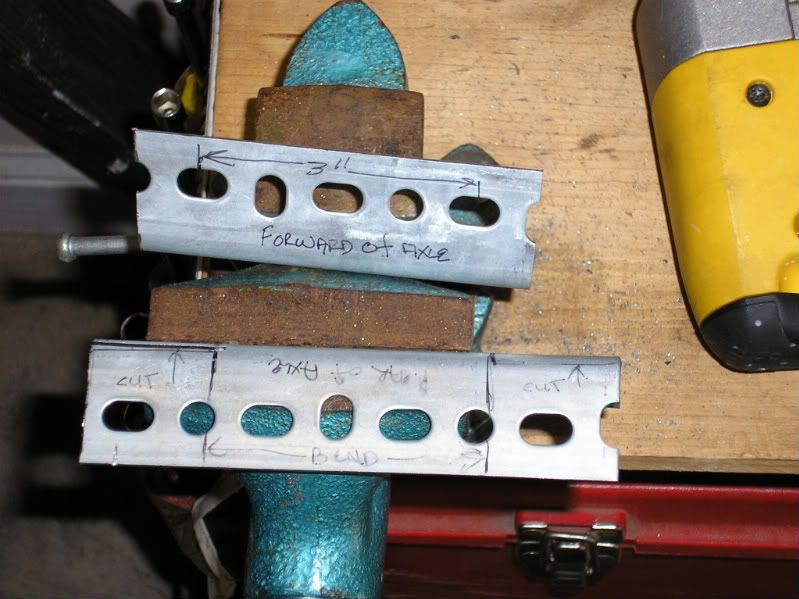 The rear of the axle bracket had to be vertical cut parallel to and against the inside face of the opposite side at both ends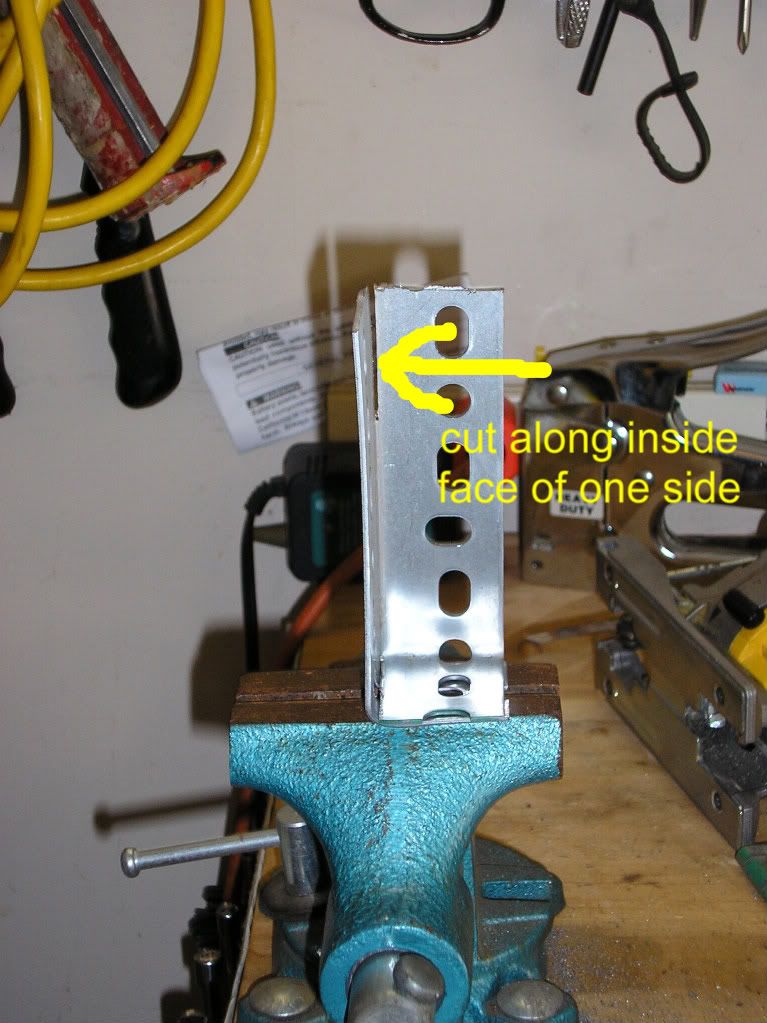 Then the narrower side is bent down to the inside and the adjoining side bent over on top of it
The finished 'box' bracket that mounts to the rear of the left axle where the manifold mounted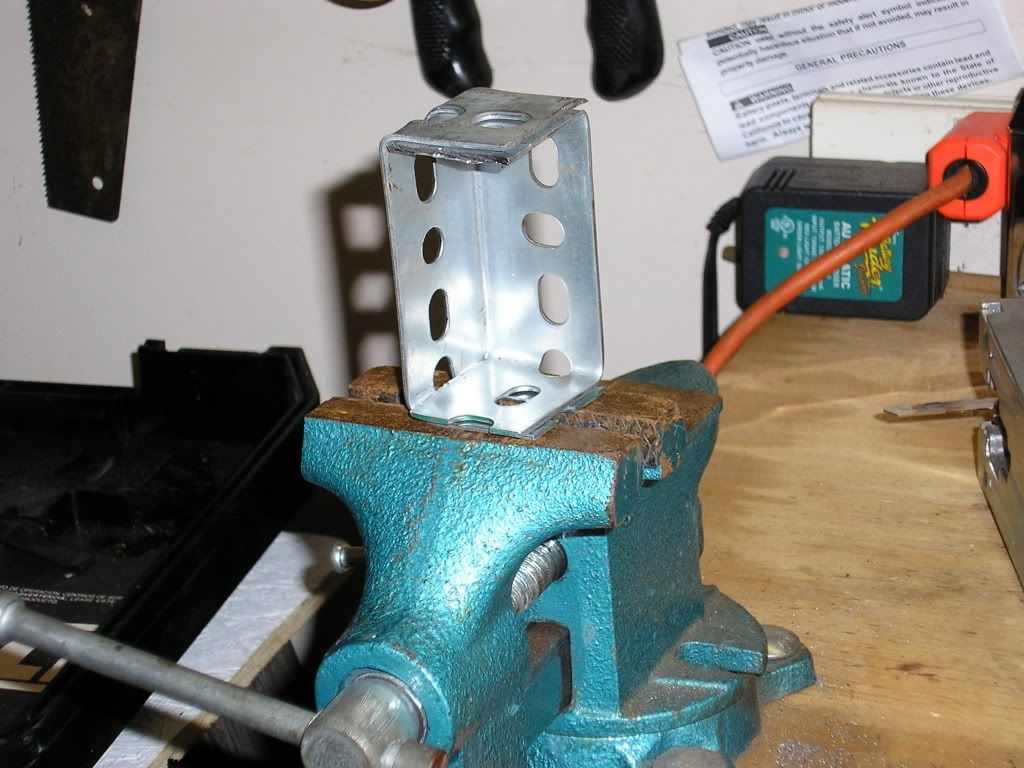 The finished products painted
This is the brake line to the rear of the axle from the factory
When bent over the adjoining flange the notch for the manifold tab was plugged by material beneath and had to be filed
The 'box' extension is mounted to the rear of the axle on the wheel well frame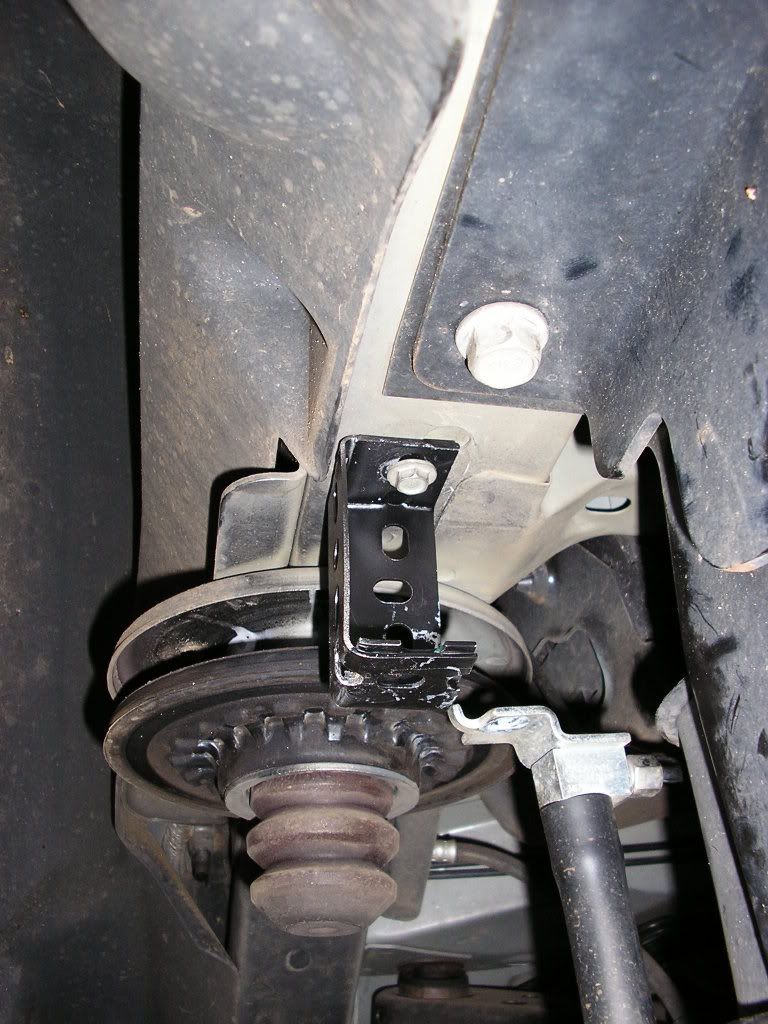 The manifold is then mounted on the bottom of the 'box' bracket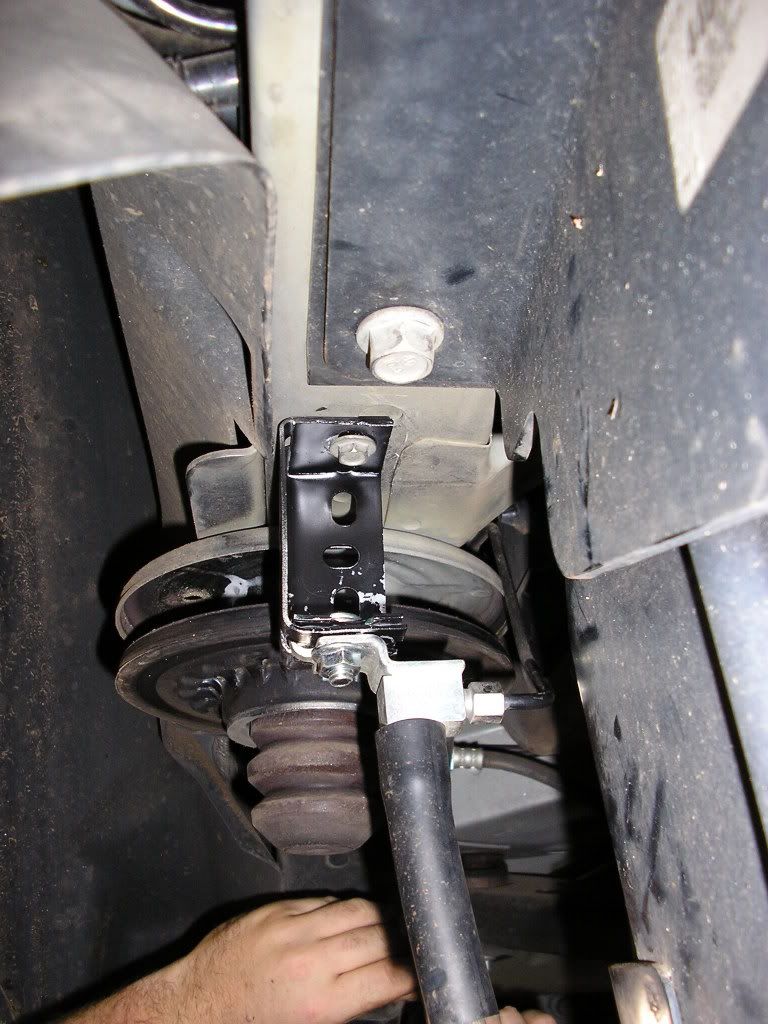 This is the brake line to the front of the axle from the factory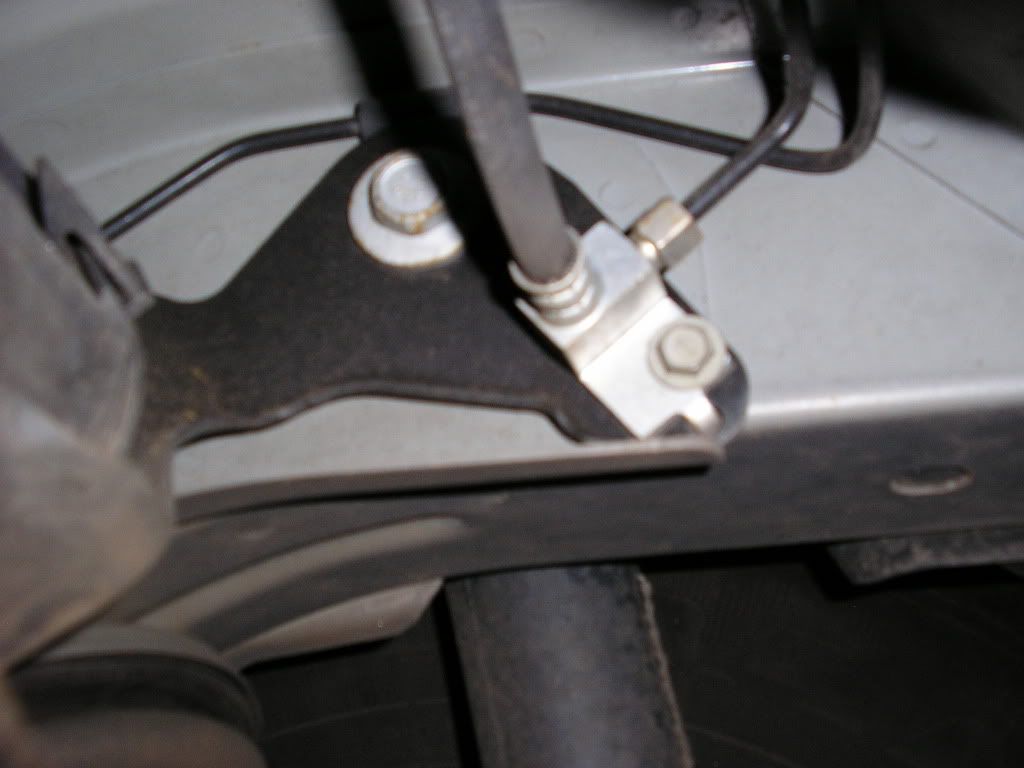 The angle extension is marked and notched at the proper angle to slide around the welded flange, mounted to the frame and the manifold will be mounted to the bottom of it.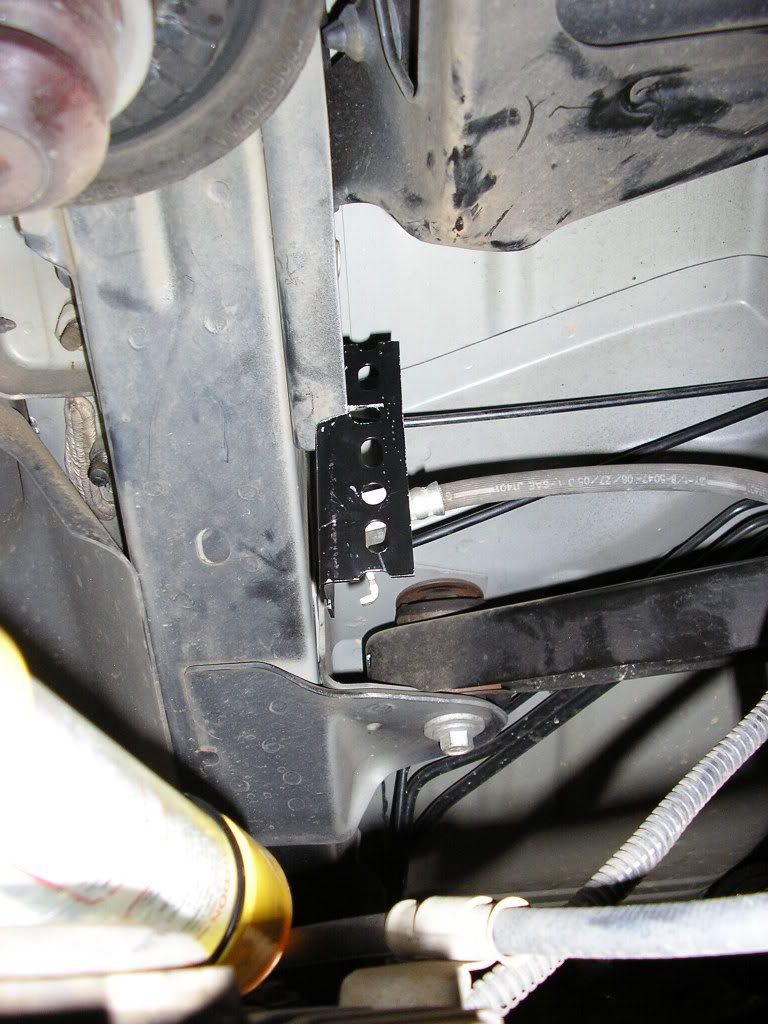 This was an easy and fun modification and appears to be good and stout. I hope this is helpful and someone can use it.
John