To recap this thread:
Me (Chip): I'm a project engineer who designs all aspects of scissor lift machinery during my day job. At night and on weekends I am designing equipment for Jeep Libertys.
Tony: Tony is a CWI (Certified Weld Inspector) and is the fabrication foreman where I work. He is doing all of the welding and more than his share of the rest of the fabrication.
What we are offering for this roof rack: This rack is our first product offering for 02-07 Jeep Libertys (KJ). It is made of 6061-T6 aluminum and mounts to the factory roof rail mounting points. The rack weighs 26 to 34 lbs, depending on options selected. The floor of the rack sits about 1/2" away from the roof, and the sides of the rack sit 3" above the floor.
Pricing:
Base Rack---$435 Bare Aluminum + shipping
Front & Rear Crossbars (welded)---$90/pair
Front & Rear Crossbars (removable)---$175/pair
Light & CB Tabs---$5/each
Powdercoating or Anodized finish: PM for pricing
Payment types: We currently accept Paypal, money orders, or cashiers checks. Please PM me for an invoice before sending payment.
Shipping: Currently racks are shipping 1-3 weeks after reciept of payment. Racks are shipped fully welded in a big box...
Pictures of rack & options:
Base rack with light tabs: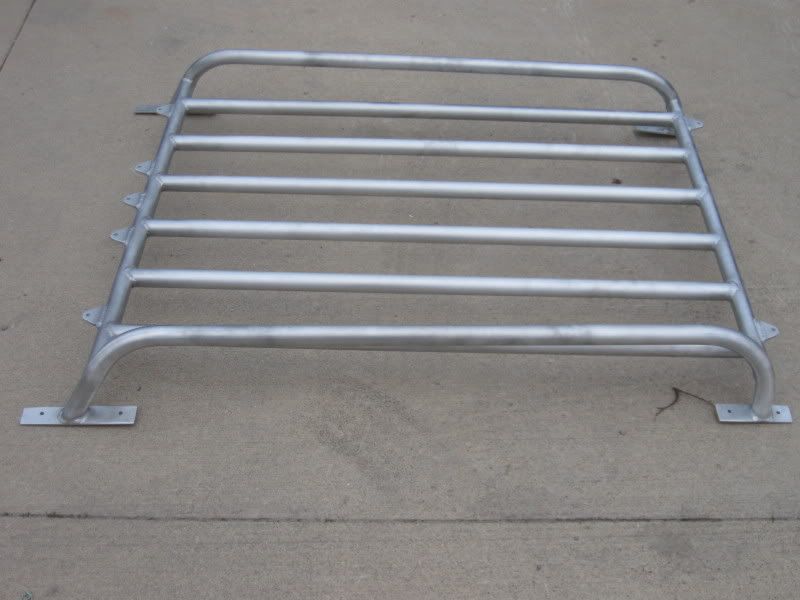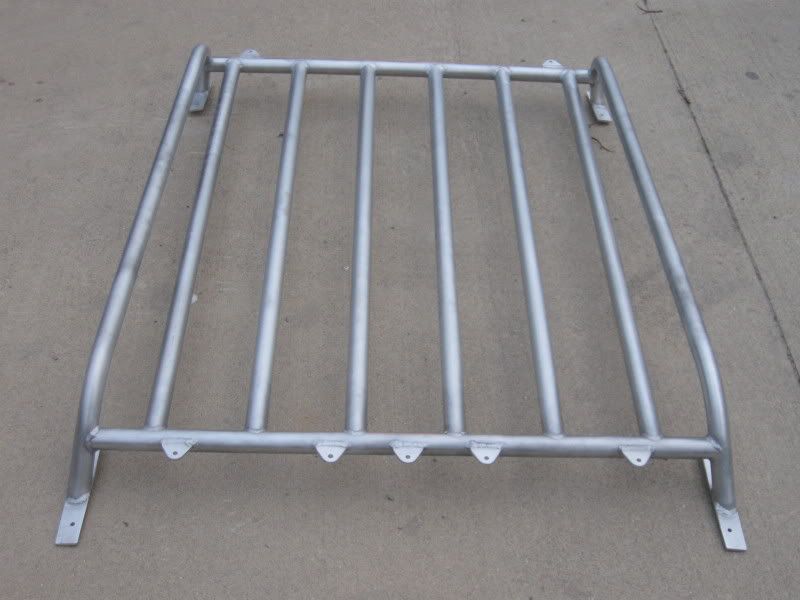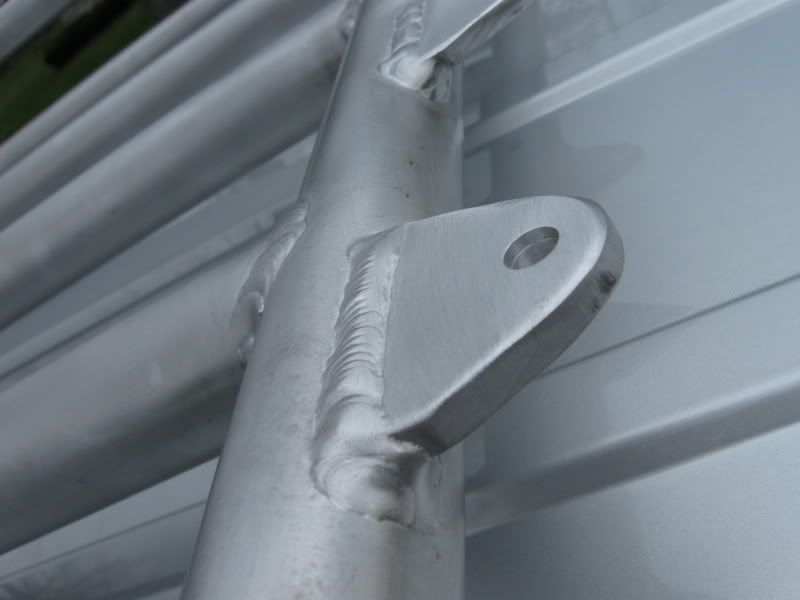 Rack with front and rear crossbars (welded): (new photo's soon)
Rack with front and rear crossbars (removable): (only 1 shown in photo) These can be placed at any position front to back, to lock in your cargo.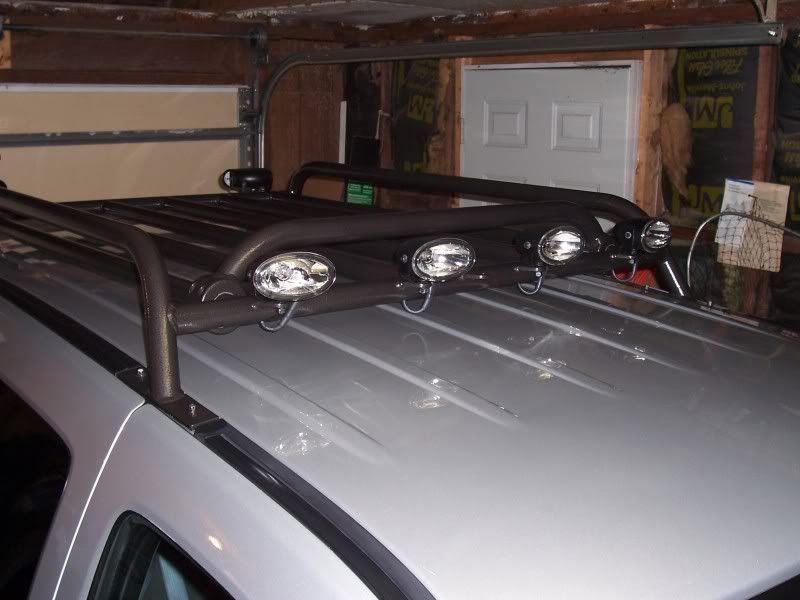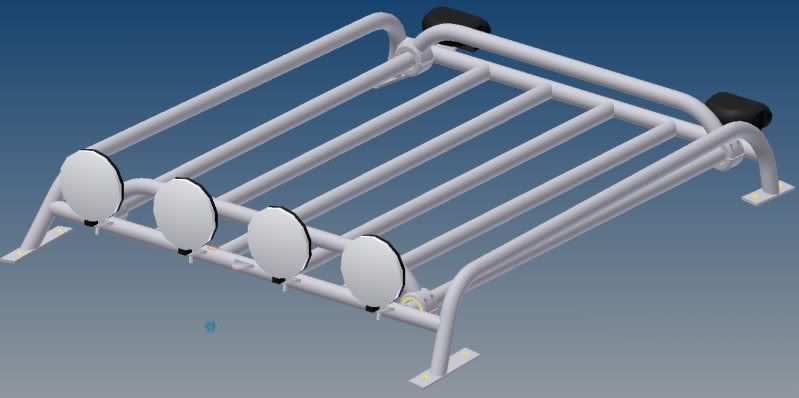 Rack being built in welding fixture: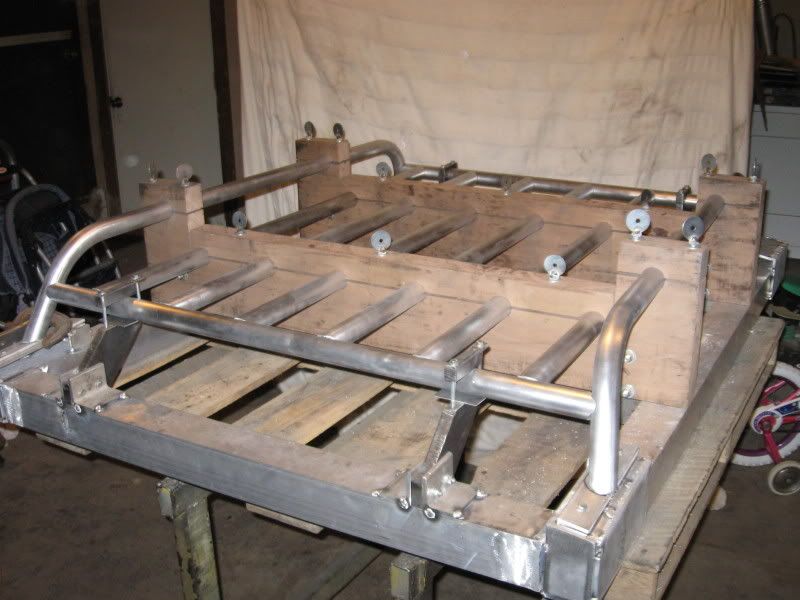 Interior passageways for wires on racks that get light tab options, free of charge upond request: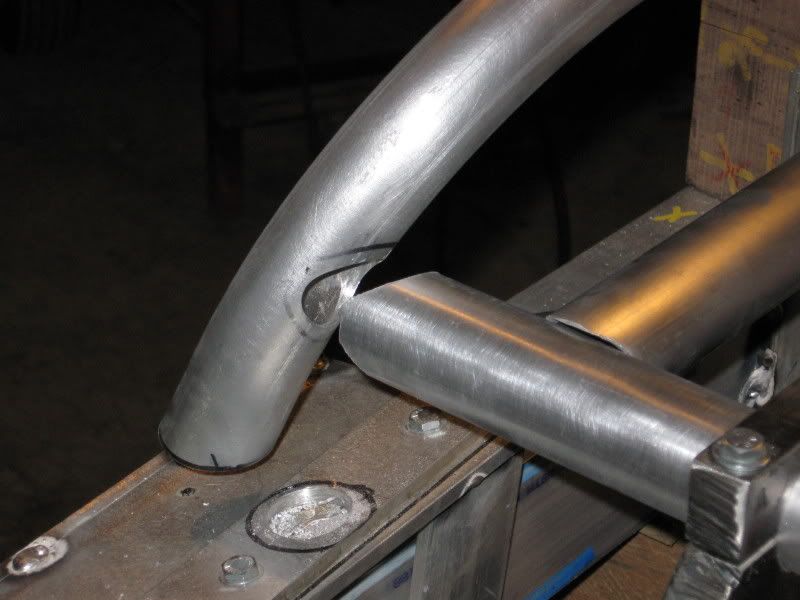 My Jeep's rack wiring, ready to mount (wire, lights, etc. not included).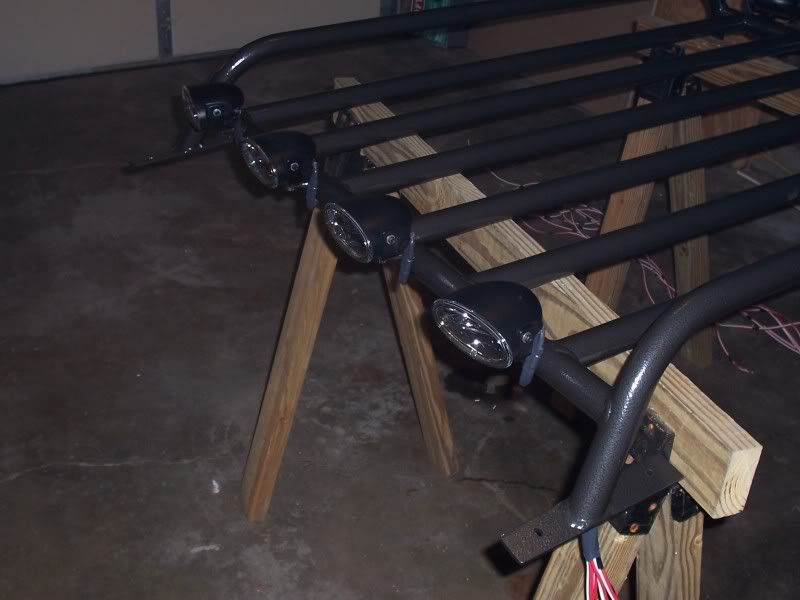 Racks with light tabs can have a 3/8" hole in the bottom of the tube at each tab, to run wires into. Free of charge upon request.
Wires exiting the foot to go through a hole in the roof. Interior routing holes free of charge upon request.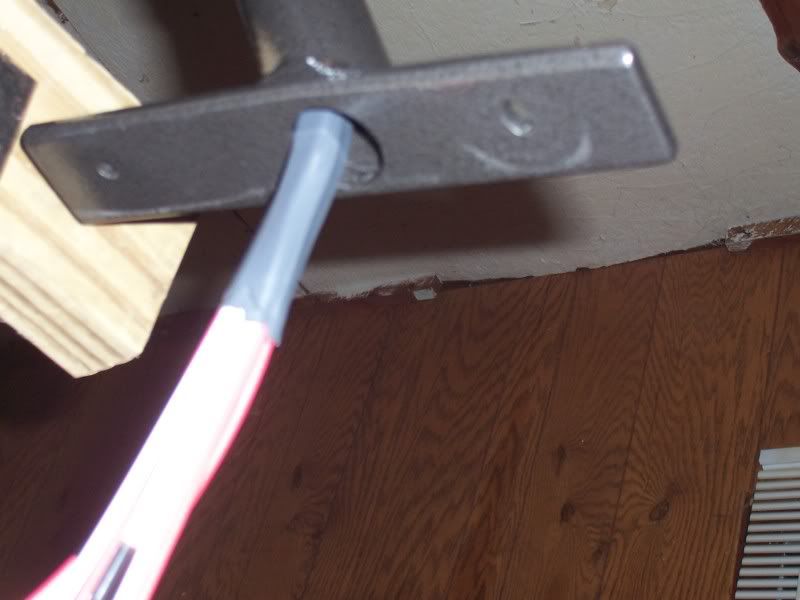 My wiring installation. Currently not offered.
Finished rack powdercoated and installed: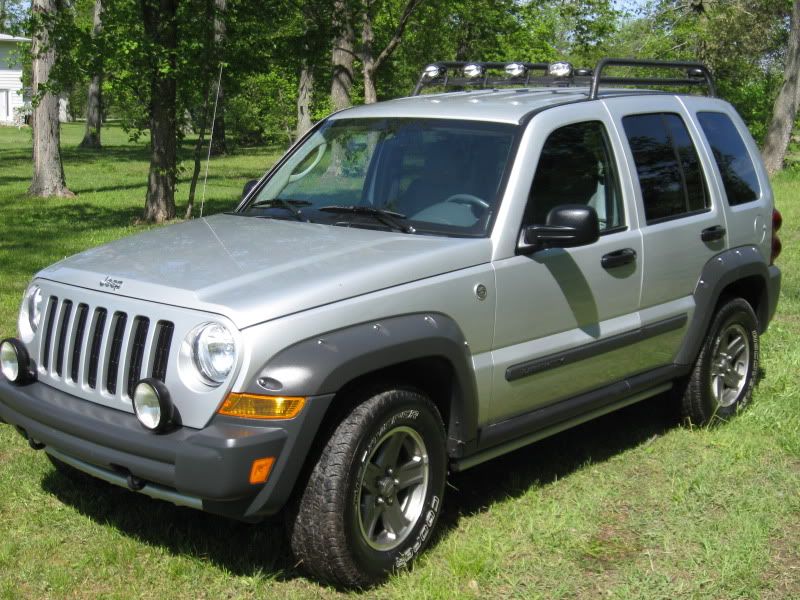 I ran FEA (Finite Element Analysis) on my model when sizing my tubing. FEA is a tool used by engineers to calculate deflections & stresses in a target part or assembly. You create a mesh of lines and nodes, apply loads and supports, and the program calculates your deflections and stresses at each node. I used the ANSYS 10.0 FEA program and Autodesk Inventor solid modeler to do my analysis. Yeah, it may be a little overkill, but you can expect anything I build to have this level of attention put into it's design.
Basically I set it up so that a 300# load on any one point of the rack bottom would not 1) breach a safety factor of 3 for strength, or 2) deflect more than 1/4" (half the gap between the rack and the roof). I put the load on the center of one of the center tubes, and it easily passed both of those tests. Imagine a 300 lb. guy standing on one foot at the weakest position, and having no issues.
Next for a dynamic test I considered a 600# load spread over the center two tubes and recalculated deflection and stress with the same requirements. I thought this 600# test would reflect 200 pounds strapped in probably the worst case for the rack, and being put through 3G accellerations on the road (ie: rough bumps). It passed as well, as the images below show.
WARNING: The rack can handle a lot of weight, especially when standing still (loading, unloading). However, I'd recommend 150 lbs or less offroad, considering the owners manual rating for the Jeep Liberty roof. Also, driving with a lot of weight on the roof would require serious strapping and could hasten rollovers, handling oddities, and would catch more wind. I will not be held responsible for damage caused to your jeep or people due to overloading the roof.
FEA Mesh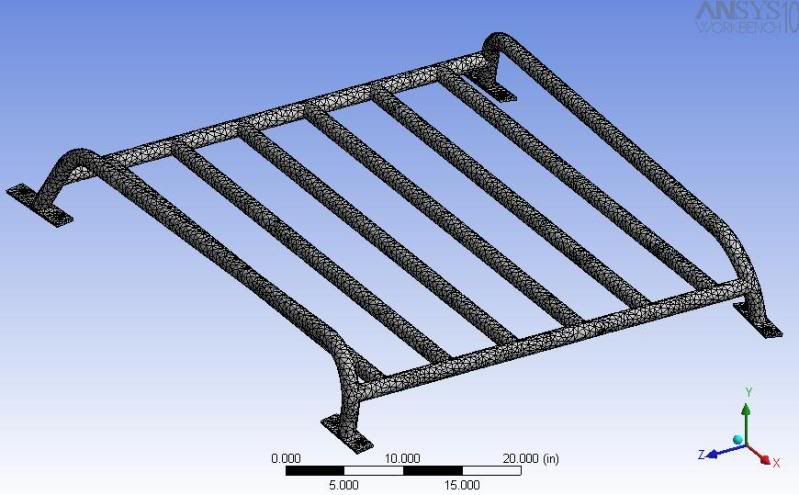 FEA Forces and Supports
Deflection under 600# destributed over 2 center bars
Von Mises stress under 600# destributed over 2 center bars. Von Mises stress is a method of calculating stress when concerned about yield strength.